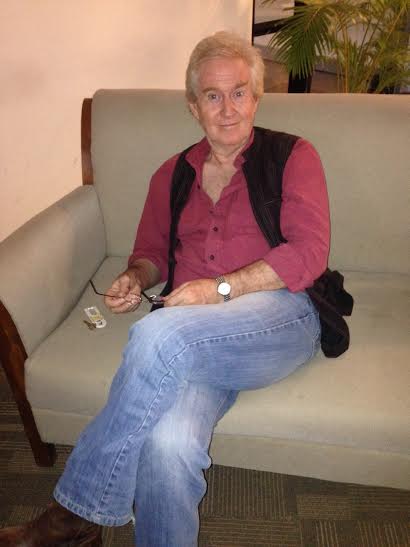 Actor, author, columnist, passionate aesthete, Padma Shri
Tom
Alter
has just arrived in the Indian Institute of Management, Bangalore to deliver a lecture on 'Sports & Arts in Modern India'.  If he is tired, it doesn't show because
Tom
is used to being many things all at once. Over the last few days, he has  performed three plays in different venues across India. In one, he played Maulana Azad and in the other,  Sahir Ludhiyanvi. He is also the author of three books (
The Longest Race
,
Rerun at Rialto
,
The Best in the world
) and a sports journalist to whom is credited Sachin Tendulkar's first television interview and  countless astute cricket columns. This child of the 50s may trace back his ancestry to American Christian missionaries but India sings in his blood along with cadences of Urdu poetry, a passion for cricket and cinema and that indivisible something that glues us all together in one whole.
The irony that the man who represents all that India stands for, is still remembered for playing an evil '
gora saab'
in Manoj Kumar's
Kranti
is obvious to him. He smiles, "Journalists who do not do their research..define me as this or that." The fact is however that the young man who was drawn to Indian cinema during a short teaching stint in Jagadhari (Haryana) when he saw Rajesh Khanna romancing Sharmila Tagore in
Aradhana
and fell in love with the idea of acting, has today travelled way beyond his wildest dreams. In a chat, he recounts his journey, his anger at the way politics is interfering with the arts and much more.
On his roots
I have no clue at all how I ended up doing so many things. It had a lot to do with my upbringing, my grandparents and parents (American Presbyterian missionaries),schooling (Woodstock School, Landour, Mussoorie, Uttarakhand) and siblings (His elder sister Martha Chen has a PhD in South Asian Studies and his brother John is a poet and a teacher) that I knew I had to meet really high standards of excellence. I was surrounded by people who had a high level of interest in the arts, philosophy, music, history, sports. The depth of consciousness cultivated because of such influences is why there have been so many different aspects to my journey though none of it was planned. I was born in the 50s when India was alive to new possibilities, hopeful and tremendously motivated to do something extraordinary. When I play Maulana or Sahir, I am not representing that time, I am that time.
On playing a socialist-romantic Urdu poet
It is my misfortune that I did not meet Sahir saab though I was lucky to meet legends like Kaifi saab, Majrooh Sultanpuri and Ali Sardar Jaafri but playing Sahir is tremendously enriching. The play (Parchhaiyan) is about an older talking to his 20 year old self and we revisit his poetry. Even his simplest of songs cut to the bone. I have never in any language heard a sentiment similar to the one expressed in 'chalo ik baar phir se ajnabi ban jayein hum dono' (Come, let us be strangers once again). How extraordinary his mind was that he said about the Taj, "Ek shahenshah ne daulat ka sahara lekar hum gareebon ki mohabbat ka udaya hai mazak" (An emperor has used his pelf to mock the passion of the poor). What a vision he had to be able to foretell that the the kharaash (injury) Partition has left on our heart will never heal and we will always have guns facing each other on either side of the border.
On cinema then and now
When I did a play of Saigal, there were no reference points because he was Indian cinema's first singing superstar. You cannot compare him to anyone. Times have changed and stars are much more accessible today. They are seen everywhere unlike a Raj Kapoor or Dilip Kumar who never did a TV commercial. Rajesh Khanna did one commercial before his death. Today you can see an entire film on your mobile phone but I remember being star struck when I saw Aradhana's villain Manmohan in Connaught Place in Delhi! I was also lucky that in the 100 years of Indian cinema, I have been a part of atleast 40 and worked with legends like Raj Kapoor, Manoj Kumar, V shantaram, Ray, Benegal and Subhash Ghai. In recent times, I have loved Masaan, Gour Hari Daastan, Kaun Kitne Pani Mein and more. The texture of cinema has changed but great work is still being done though we have spread the magic thin thanks to social media.
On theatre
Naseeruddin Shah and I were at the Film and Television Institute of India and he, I and Benjamin Gilani created Motley and staged classics like The Zoo Story and Waiting for Godot. Later actor Uday Chandra and another friend Chandramohan Khanna and I started collaborating on a project called Trisanga where Urdu, English and Hindi ideas coalesced.
On the current intolerance towards dissent
Recently I was in Baroda with a play written by Syed Asghar Wajahat. It is called Yadi..and imagines what would have happened if Gandhi had lived. He would have, the play imagines, met Godse in jail and asked, "Why did you want me dead?" We were not able to sell more than 30 tickets and had to cancel the show. Imagine, a play about Gandhi has today no takers in Gujarat. Gandhi's spectacles though have been used to spur the Swacch Bharat Abhiyan. This was an 80-year-old man who was killed by a right wing ideologist while going to a prayer meeting where all faiths were represented and he was shot to death. By whom? Not by the British. Not by Pakistanis but us. And we are still doing this. Nipping dissent in the bud. Silencing people.
Look at what is happening in FTII. For three months, there have been no classes at the campus, young students are on a hunger strike but our PM has said nothing. And there can be only one reason that FTII, the premier film institute in India which has produced 200 national award winners over the last 50 years was a Nehruvian dream. This is not the first time a politician has kept mum. Narsimha Rao said nothing after the fall of Babri Masjid. There was a time when Gandhi refused to be the PM because he was not a politician but a leader of people. And yet, how much time was he able to spend in independent India? Five and a half months! We need to introspect and seek forgiveness for this because unless we do, we will keep repeating the same error. But I have hope. Today's politics is about winning over minds and minds are fickle. When you win hearts like Gandhi did, then your legacy survives. As a nation we have done a lot right and many wrongs but we will go on.  In the meantime, I wait for a leader who will win our hearts and lead the way.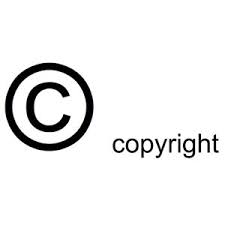 with The New Indian Express   
Reema Moudgil works for The New Indian Express, is the author of Perfect Eight, the editor of  Chicken Soup for the Soul-Indian Women, a  translator who recently interpreted  Dominican poet Josefina Baez's book Comrade Bliss Ain't Playing in Hindi, an artist, a former Urdu RJ and a mother. She won an award for her writing/book from the Public Relations Council of India in association with Bangalore University, has written for a host of national and international magazines since 1994 on cinema, theatre, music, art, architecture and more, has exhibited her art in India and the US…and hopes to travel more and to grow more dimensions as a person. And to be restful, and alive in equal measure.