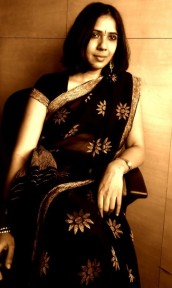 This is not a personal story and yet it is. Sometime in 2009, I found myself living a dream in the studios of WorldSpace India and freeing the voice I had not been able to speak in. The voice of stifled poetry and childhood dreams. Even more gratifying was the fact that I was a small part of a large, accomplished team that cared about the same things as I did. Music first and foremost. And building a real connection with listeners who valued what we were offering them. But there was more. There was something I have never felt before or since my time in the laughter and banter soaked offices of WorldSpace India. 
 I can only describe it as a certain 'atmosphere.' That made us feel we  all belonged to something bigger than us. Even the boys at the reception desk shared this feeling and would stop me and give me feedback on my shows. And then just a few days after we had all put baubles on a christmas tree in 2010, the dream we were living ended. But then the people who had crafted WorldSpace India in its almost decade long existence, decided the music would play on. When they left the building, even the boys at the reception left with them. This team knew how to effortlessly rally resources, inner and outer, in a crisis.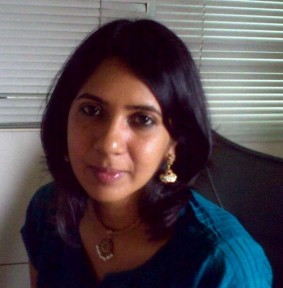 Seetal Iyer, who went on from being a journalist to one of the most loved RJs on Radio City and then the Group Programme Director at WorldSpace India shares with Unboxed Writers why the goodwill of heartfelt music and genuine bonding with listeners deserved to live beyond the death of a brand. And why the seminal team behind WorldSpace India created Timbre Media Pvt Ltd to keep a seemingly  impossible  dream alive.
 Why did you decide to ideate and create Timbre Media?
 I can't remember the exact date but I will never forget the feeling. Of having to call your colleagues into a room and tell them its the end of the road for us. All of us. That the company is shutting down. I was horrified at my own emotions. I was teary and my voice shook and I was hoping no one noticed. That's how one chapter ended. Am not sure about the others but I desperately needed to believe that this wasn't the end of the road. For large tracts of time, we'd consoled ourselves saying things like there is so much goodwill we earn by giving music to people and that goodwill alone would keep us going.
 For a moment it felt that we were wrong. But the thing about the power of goodwill is that it only exists if you believe in it. Maybe it was that desire to ensure nothing bad would happen to us that led us down this path.
 There was a team ready to move on and continue with the work it was known for. There was a business opportunity we believed was waiting to be realised. And most importantly, the realisation that it is indeed a luxury to be able to work with like-minded people and enjoy that work as well. Timbre was hence born of circumstance coupled with all these realisations.
 What was it about this team that did not want to go separate ways but do this together?
 Very simply put – I think we had all come to value the atmosphere that was created as a result of us being together. We believed we had some left in us to ensure the demise of a company needn't mean the demise of all that it had stood for. Most of us have worked together for at least five  years, some even more. there is something to be said about comfort in the known and sharing values for long.
What kind of content are you hoping to provide now?
The music, and the content, is all out there. Would be more appropriate to say one hopes to do a good job of packaging it in a way that touches people. We are always overwhelmed by the kind of things people remember about the content we programmed in our earlier avatar. It was often as much about a fresh context provided to a song heard a million times earlier. I think listener fatigue happens only in the absence of a perspective. We hope to be able to lend perspective and relevance to the popular and the rare alike.
What has the journey been like so far?
 Ah…toughest thing to articulate. It is incredible how much a group of people can collectively grow – from just sharing things on a daily basis. I think we've grown as a team in the last year, questioning ourselves, sharing our insights on the world we live in, of hope, of personal compulsions struggling to make peace with our collective goals, business ethics, our reading of people, the importance of saving for a rainy day, what money really means to us, what dreams we have held on to despite the harsh realities of life, the ideal work environment, virtues like fairness and conviction and our personal struggles.
 We've spent so much time getting to know who we really really are as people, more than professionals. I am in deepest awe of the people I have had the good fortune of working with. The journey has been hard, very hard yes, but above all, it has been a journey of learning. And that can never be a bad thing.
What do you hope Timbre will grow into?
 If I ever had a doubt about what made people happy at work, I now no longer do. It's other people. It's rarely about the brilliance of an idea in an area of expertise like ours. It's about the atmosphere – one that allows people enough leeway to come up with these flashes of brilliance, to grow as creative people who understand their role in sustaining a flourishing business. The best of talent may not be realised if the atmosphere isn't right. I hope Timbre manages to offer people that atmosphere of trust and freedom to work in. Even if we eventually end up as a company selling baking soda,  I hope we are happy doing it.
You have seen serendipity first hand by being chosen by music and pursuing a career in this industry..what does this relationship with this industry mean to you personally? What does it bring to your life?
The thing is I really don't subscribe to concepts of Industries. I think my sense of belonging has more to do with the people around me. I could do just about anything for a living, provided I was working with people who shared something with me. But coming to music,  just the other day I was asked about healthy radio listening habits of Indians. I was a bit thrown because I honestly didn't know the answer. Because I'd never bothered learning these facts and figures about the industry that gives me my livelihood. I've never thought of music as something restricted to "hours of day," "drive time consumption" and such things. Music for every human is a way of life. Not an hour or two of life. That I think is what has kept me in this industry though I've never realise I am part of it unless asked to comment on some aspect of it. 
And finally?
 In the coming months, Timbre hopes to give back genre-based radio stations to people who enjoyed that sort of thing. But our talents would be hugely under-utilised if we didn't wake up to the changing landscape around us. Music is now a lot more accessible than it was before. People are waking up to it's silent contribution as a leitmotif of life. People including corporates and retail houses. We also plan to see how people can recognize music as a business imperative now. They already know it viscerally, but maybe we could help them nail exactly what it is that they want.
The media can't stop talking about the Saregama connection..
 Yes, in July of 2011, Timbre Media entered into an equity partnership with the revered music giant Saregama. This has been an important milestone for us this year – this speeds up the process of realising our goals – Saregama brings with it might and unmatched experience in the music industry. It was also a moment of utter joy for us as a team – for a start up to be recognised as a team that stands for quality programming, by an entity like Saregama who pretty much stand for the history of recorded content in India. It took a few days for the gravity of the thought to sink in.
 We have a website – www.timbremedia.in – which details of all the areas of business we'd like to explore, and indeed in some cases, already are. The way we see it now – there isn't an area in radio programming services that we are not up to taking up – be it actual programming or even basic things like voice support, studio hire and consultancy services.
Reema Moudgil is the author of  Perfect Eight (http://www.flipkart.com/b/books/perfect-eight-reema-moudgil-book-9380032870?affid=unboxedwri )