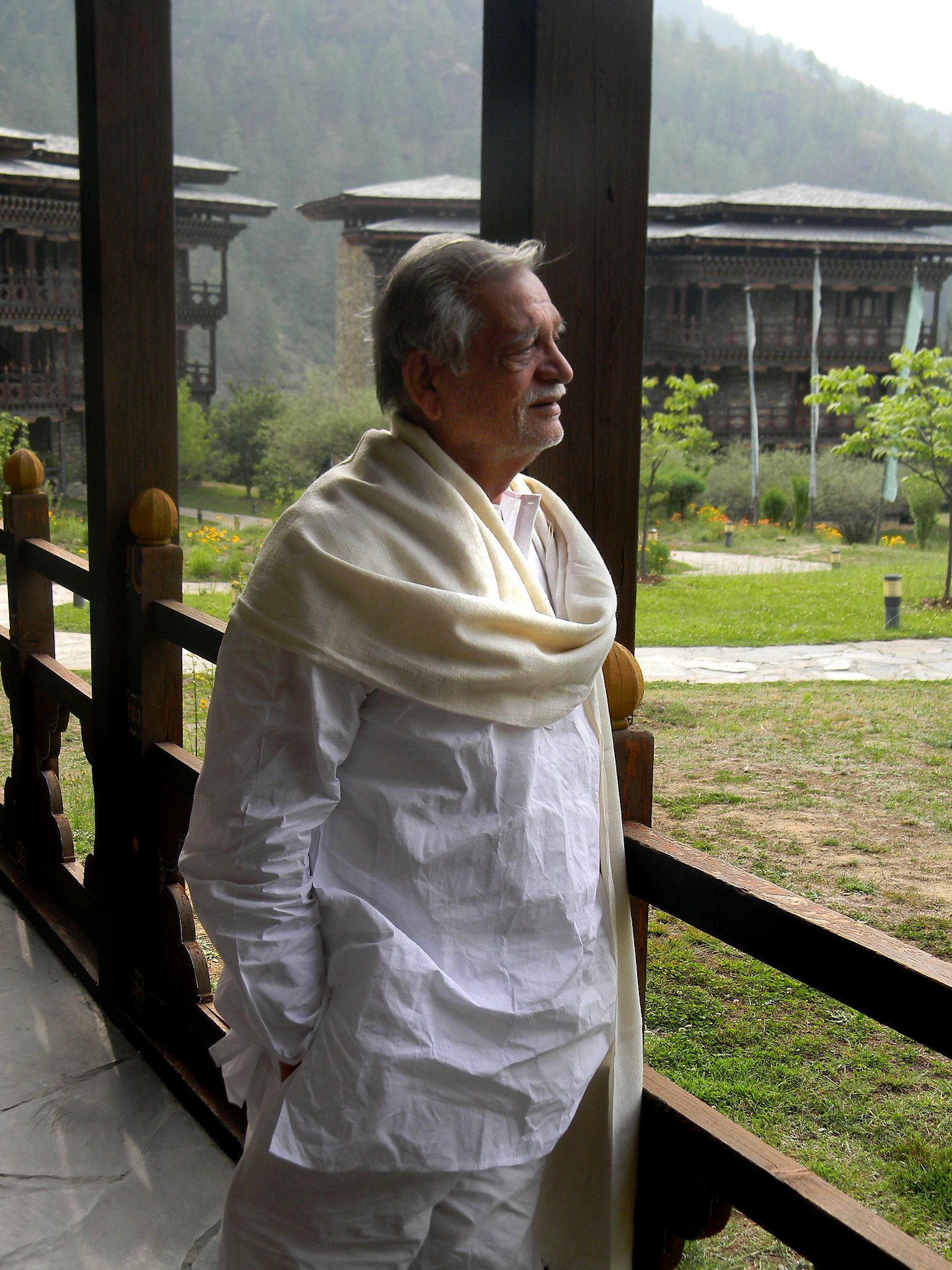 In his world, trees are ancestors, rivers are mumbling old men, pines  are charcoal sketches, mountains are Christmas cards painted in water-colours. Children running down hill slopes are fruits spilling out of baskets, rain is a rude intruder pounding on doors with wet knuckles , snow in Manali is a stealthy interloper that takes over the entire city, earth is a wounded mother who tells the butchered tree, "If I survive, I will hide your seed again in my womb and you will again be a tree."
What can you say about Sampoorn Singh Gulzar that is as complete and as abundant as his first name and his pen name?
Where do you begin? With his Urdu poetry? His film lyrics? His stories? The films he has written and directed? The Gulzar who revived Ghalib's poetry with Jagjit Singh? Who still mourns the Partition? Whose countless awards include a Grammy, an Oscar, a Dada Saheb Phalke, a Padma Bhushan? Whose body of work spans Bimal Roy and Vishal Bhardwaj? Who has lost much but chooses to be in the here and now?
In a conversation (because you do not 'chat' up a Gulzar), the 79-year-old poet of memories spanning many lifetimes, talks about his latest book Green Poems (his tribute to earth, rivers and trees) and future works.
On Green Poems
I did not decide to write about environment, one fine day. The poems were written as reactions over a span of 15-16 years, to things I saw. Main pahadon ka bada shaukeen hoon (I am very fond of the mountains) and when I see how rivers are trapped and churned to make electricity, what degradation valleys and forests are subjected to, I feel intense pain. Bas kehte sunte, nazmein jama ho gayin (and just like that, the poems kept piling up), and they were then collated as Green Poems. On World Environment Day, Pavan K Varma, my friend and translator, and I released the book in Patna.
On his relationship with nature..
You may have read the poem in the current collection where I talk about a tree I grew up with. He was my brother and then at some point, uska qad mujhse bada ho gaya (he grew taller than me). When they cut him down, I could not bear to pass by where he stood once.  Aaj bhi yaad karta hoon toh taqleef hoti hai (I mourn him even today). There was a beautiful Gulmohar tree just outside my window. I had no glass pane on the window because uski surkhi se meri khidki bhar jaati thi(the flowers would paint my window red). And then recently, they chopped it too. For me, trees are like childhood playmates,  part of my family.  Like human-beings they cannot run away when attacked. Woh sheher bhi nahin chod sakte..woh bechare toh paaon bhi nahin hila sakte (They cannot leave their cruel cities..they  cannot even move their feet). So their loss is very personal.
Trees share so much with us, give us so much and that is true for mountains, rivers and the whole of the earth. I once wrote about a woman who is going to the terrace to worship the moon and her son tells her how even the moon now has footprints of humanity. As the woman locks eyes with the moon and does her aarti, she warns, "zara sambhal ke rehna..yeh log wahan bhi pahunch gaye hai" (Just be careful, mankind has reached you too).
On Pavan K Varma
Pavan ji is a prolific writer, has had a distinguished diplomatic career and has translated my poems for this collection too.. Recently when we were in Patna, there was political buzz all around and I recited a satirical poem on an ordinary citizen who has been hired to attend a rally and is complaining about the never-ending speeches. Pavan ji laughed and insisted that I should now bring out an edition of my political poems! He often complains about my writing and says, "Ab main buud buud karta hua dariya kaise translate karoon!" (Now how do I translate a river that goes, 'buud buud'!) and I tell him, "just write buud buud in English!"
The absence of nature in film lyrics
"Ab woh filmein chali gayin toh gaane kaise reh jaayenge peeche?" (Those films  and songs are gone). That sensitivity is gone.
If you are living on the 13th floor of a skyscraper,   you can't sing, 'Main tulsi tere aangan ki.'  Ab toh aangan hi nahin rahe..toh unpar geet kaun likhega. (there is no space for an aangan..so who will write a song about a tulsi?). Poetry comes from life. Life doesn't come from poetry.
Everyone has a phone and an email account today, so why would I write a song like, 'dakiya daak laya'?  This generation probably won't know who a dakiya (postman) is. Have you seen the lonely letter-box in the corner of a street? He looks forlorn with his faded red hat because he keeps waiting for letters that no one posts anymore.
On the masters of cinema who are gone..
They were all masters but they are gone and life does not stop. Today, we have Vishal Bhardhwaj, Shankar Ehsaan Loy, Rehman. When life changes its pace, the beats of music change too. There is no khala (vacuum) ever outside when people leave, it is within us.
On the TV replay of his poem, Kitni Girhein
Kitni girhein kholi hain maine, kitni girhein ab baaki hain (How many knots have I untied, how many still remain?) is about a woman being tied to tradition and as she unties one knot, there comes another. And she asks, "How many more?" I feel proud of this tireless woman who is no longer the long-suffering mother. Woh lehsun nahin, aakash chheel rahi hai ab (she is not peeling garlic pods but layers from the sky)..As for my work on TV, Doordarshan recently released my interpretation of Munshi Premchand's classic Godaan, featuring Pankaj Kapoor and Surekha Seekri.
Working for and with children
I have been associated with the Arushi Trust (a voluntary organisation working for the upliftment of disabled children) in Bhopal from the time I made the film Koshish (1972). I am still writing books for children in association with Scholastic. I also penned a children's play Googli Jhanak Jaayein which was directed by Salim Arif.
On divisive politics
I suffered the aftershocks of Partition as a child and ab bhi zakhm taaza ho jaate hain (the wounds ache once again) when I see the same patterns being repeated. I have written a lot on Partition in the past and my forthcoming novella Do Log will address the tragedy one last time so that I never have to revisit the pain. I do ask myself if all this will ever end, "kab bas hoga?" But as a writer, I can only express my pain, I cannot reform society. If films and books could do that then after reading or watching Mahabharat and Ramayana, every human being would have reformed. The violence you see in films comes from society, not vice versa. And the cinematic violence is easy to watch because it is set to a back-ground music.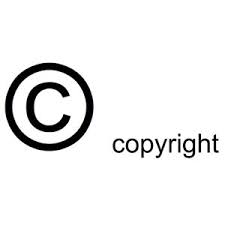 with The New Indian Express  
Reema Moudgil works for The New Indian Express, Bangalore, is the author of Perfect Eight, the editor of  Chicken Soup for the Soul-Indian Women, an artist, a former RJ and a mother. She dreams of a cottage of her own that opens to a garden and  where she can write more books, paint, listen to music and  just be silent with her cats.