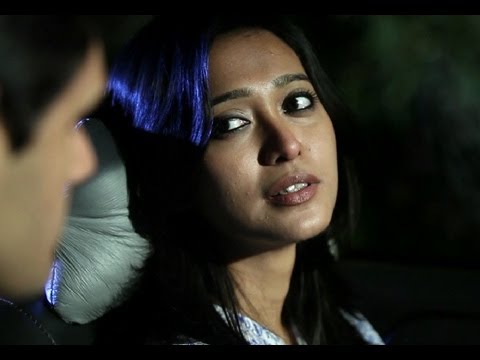 Sayani Gupta is the young, brave, literate face of Hindi cinema. Someone who is keenly interested in the craft of acting. The actor who starred most prominently in Tasher Desh in 2012 and recently in Margarita, With a Straw, will also appear in an important role in Anurag Basu's forthcoming Jagga Jasoos.  She spoke to us about her unusual career choices.
A rooted childhood
I come from a middle- class Bengali household. My father was a musician and my mother had  a government job. I was put into a dance and performing arts school even before I had turned 2! Bollywood was definitely not where my parents wanted their only child to venture. But I always wanted to become an actor.
I loved the stage, was trained in Bharatanatyam and did theatre all along as I was growing up. My first stage performance was at the age of three. My father had been part of Bahurupi, a path-breaking group founded by Shambhu Mitra. He would take me to rehearsals. His friends used to and still run Nandikar, the most active theatre group in Kolkata. I would go for workshops there. And would play the lead in all amateur plays in school and the neighbourhood. My mother was totally against me doing theatre so I had to often make tuition excuses to manage rehearsals.
An actor prepares…
After school in Kolkata, I moved to Delhi for college and also worked with MK Raina in a production and managed to do some backstage work for Habib Tanveer. These were huge learning experiences. Soon after college, I took up a corporate job  but I was overworked and had no time for my real passion. I became progressively unhappy with the uninspiring life, took a huge leap of faith and joined The Film and Television Institute of India , Pune  (FTII) and specialised in acting and also learnt film making for three years. It turned out to be the best decision of my life.
The turning point
When I got narrated the script of Margarita, With a Straw  and the character of Khanum.. I knew I would have to put in everything I had as an actor. And Khanum, I knew would  be one of the most cherished characters in this career.
My best friend in Delhi was dating someone who was visually impaired. That was the first time I had seen someone who was 'able-bodied' in a romantic relationship with a 'specially abled' person.It immediately broke constructs of 'normal' relationships in my head.  I had not interacted with anyone who was blind from birth so closely. Then eventually  got introduced to his friends, many of whom were also blind and doing exceedingly well in their careers.
And they were  all extremely liberated. Although I knew them, I still didn't have a deep understanding of their lives.
During the process of Margarita, I went to the National Association for the Blind, learnt Braille and also visited the  hostel for blind women in Andheri.
An eye-opening experience
I learnt that in these special men and women, self- pity is completely absent as they are all trying to overcome the challenges of their  day to day life and to fill themselves with joy. I met this girl Madhubala in Delhi, who helped me a lot with the little details of her daily life.. from how she would arrange her cupboard, to recognizing containers in the kitchen, to her dynamics with her husband (also blind from birth), her relationship with her five- year- old son, her conjugal life.
It really opened my eyes. I realized we keep on making assumptions about others and make no efforts to understand them. A very interesting part of being in this process of a blind girl, was living in the darkness and getting used to it.
Naseeruddin Shah gave me exercises that he did for Sparsh (a Sai Paranjpye classic) and I  had to blindfold myself and do my daily chores like bathing, cooking, walking around.  I had to reorient myself to relearn my surroundings as I would constantly bump into things.  But soon got used to sensing things from a distance. My other senses actually got sharpened by the end of the first month.
No visual references
The biggest handicap as an actor was that I couldn't use my eyes to look at my co-actors. It's a huge crutch that I had no access to. Actor/teacher Adil Hussain also workshopped with me. Practice, observation and meditation were parts of the process.
Relearning intimacy
Actor and theatre personality Monsoon Bissell did workshops on intimacy with Kalki Koechlin and me. I was definitely skeptical about the reaction to the lovemaking scenes. But the reactions were largely positive. I guess it's because the film connects beautifully at many levels. The representation of women today is appalling. Women are expected to apply fairness creams, pose in minimal clothes next to bikes, men's underwears, pressure cookers, anything absolutely and then dance to some seriously politically unscrupulous and incorrect 'item' songs. The rest of the time, they are playing 'the virgin' in daily soaps or flower pots in the blockbuster films. It's truly disturbing to see this mass  misrepresentation and unnatural constructs of the 'Feminine.'
Feminine synergy
The film finally emerged from the synergy of four strong women. Shonali Bose (the director), Anne Misawa (DOP), Kalki and Revathi. All four women in question are exceptional in their talent, personality, vigour, exuberance and strength. I believe that only strong and independent women like these could make a film like Margarita… An actor for life
I want to act till I die. I will direct too because I love cinema and the sets. I sing and will dance seriously once I find time. But will be in the arts forever.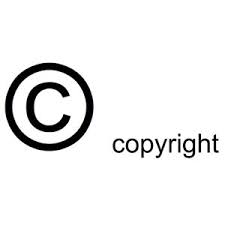 with The New Indian Express  Reema Moudgil works for The New Indian Express, Bangalore, is the author of Perfect Eight, the editor of  Chicken Soup for the Soul-Indian Women, an artist, a former RJ and a mother. She dreams of a cottage of her own that opens to a garden and  where she can write more books, paint, listen to music and  just be silent with her cats.