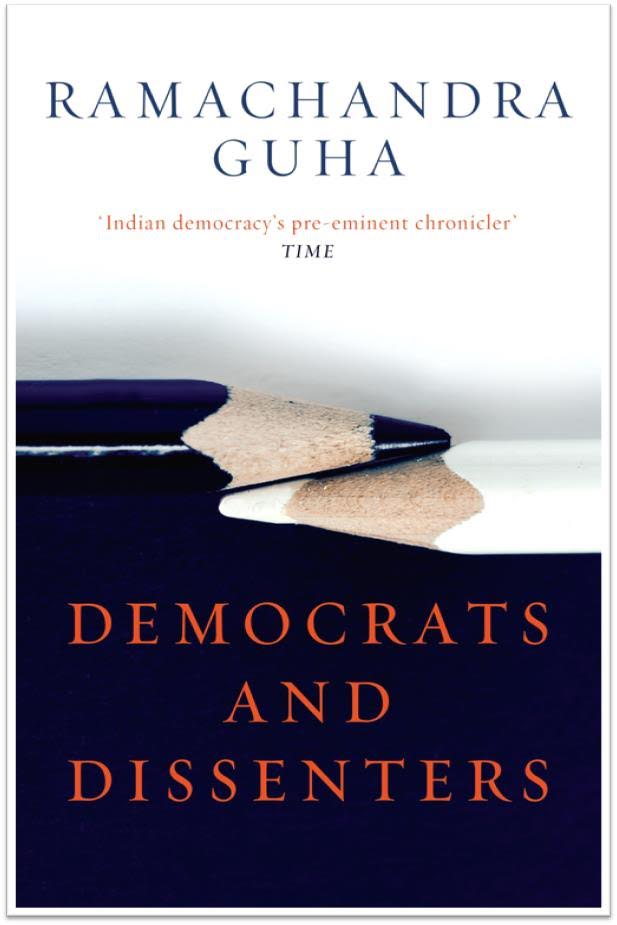 Ramachandra Guha's Democrats and Dissenters (Penguin) contains essays on subjects of great contemporary relevance like threats to freedom of expression in India .
About the book:
Democrats and Dissenters is a work of rigorous scholarship on topics of compelling contemporary interest, written with elegance and wit. The book covers a wide range of themes: from the varying national projects of India's neighbours to political debates within the country itself, from the responsibilities of writers to the complex relationship between democracy and violence. It has critical assessments of the work of Amartya Sen and Eric Hobsbawm, and essays on the tragic predicament of tribals in India—who are, as Guha demonstrates, far worse off than Dalits or Muslims, yet get a fraction of the attention—as well as on the peculiar absence of a tradition of conservative intellectuals in India.
Each essay takes up an important topic or an influential intellectual as a window to explore major political and cultural debates in India and the world. Thus, one essay compares India's 'Kashmir problem' with Sri Lanka's 'Tamil problem'; another analyses the relationship between religion and politics in India and Pakistan. Several of these are being published for the first time; others have been extensively revised and updated.
Democrats and Dissenters is a book that is certain to be widely read, and even more widely discussed.
The Author:
Ramachandra Guha's many books include a pioneering work of environmental history (The Unquiet Woods, 1989), an award-winning social history of sport (A Corner of a Foreign Field, 2002), and a widely acclaimed and bestselling work of contemporary history (India after Gandhi, 2007). The first volume of his landmark biography of Gandhi, Gandhi before India, was published in 2013; the second and concluding volume will be published in early 2018. Guha's awards include the R.K. Narayan Prize, the Sahitya Akademi Award, the Ramnath Goenka Prize and the Padma Bhushan. In 2014, he was awarded an honorary doctorate in the humanities by Yale University, and in 2015, he won the Fukuoka Prize for contributions to Asian culture and scholarship.