If you live in Maharashtra and are searching for that 'lovely' hill station to escape the heat, think again. There is no brilliant hill station close by. Lonavala is hardly a hill station anymore. Matheran – you've been there, love it  but it's too dusty to go in the summers; you need to wait for the rains…
You are left with Mahabaleshwar and Panchgani. Both are done to death but then, think again. Maybe all you need is a new perspective.My tip is find accommodation in  Panchgani and then do Mahabaleshwar. And here are a few more tips..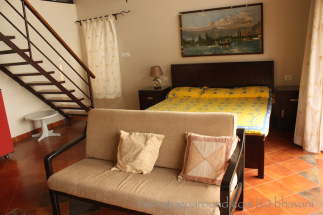 1. Find a homestay: Make sure, it's open, welcomes in the fresh air and then roam around the streets searching for old buildings, enter compounds and click photos and discover new sights and sounds.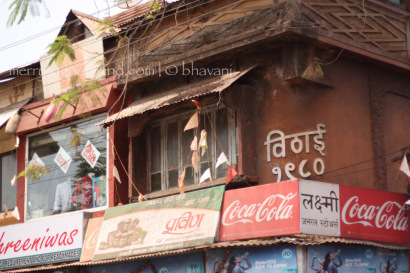 2. Eat a meal at Purohit's (either at Panchgani and Mahabaleshwar): They offer a Gujarati thali that isn't oily and rich and, well it's mango season –so sin a little.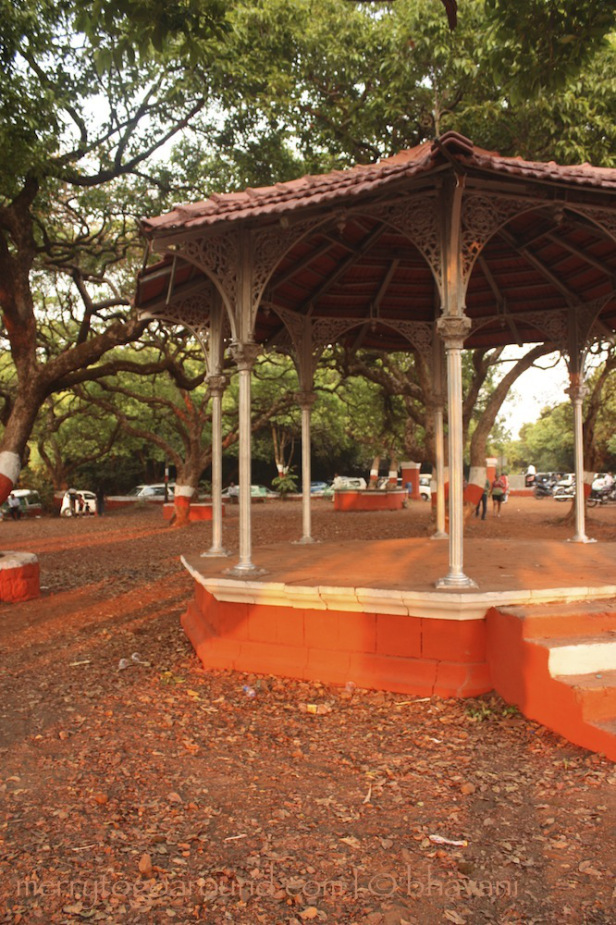 3. Skip the sunset points  and all the other points at Mahableshwar: They aren't beautiful at all and the horses there are really mishandled.But check out this beautiful iron bandstand at Bombay Point… and imagine how it would have been when the bands played here every evening…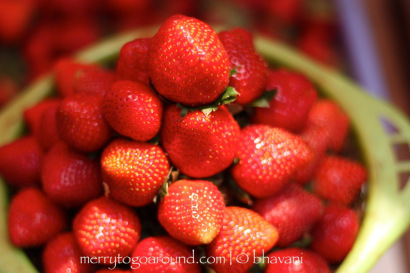 4. Visit Mapro Gardens at Panchgani: Go there and find your favourite bit about the most touristy point in these hills. Yes, it's the brilliant strawberry and ice-cream – no surprises! It isn't always in season but asking never hurts,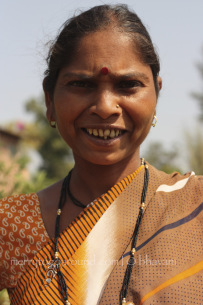 5:Talk to a stranger : Learn about lives others than your own. You will be humbled and rewarded by insights into lives far tougher than yours.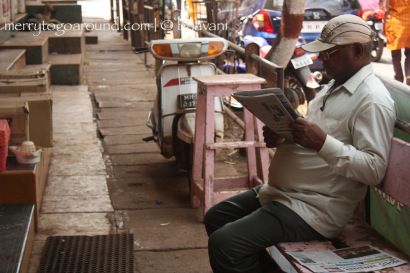 6. Watch people on the streets of Panchgani: And be surprised.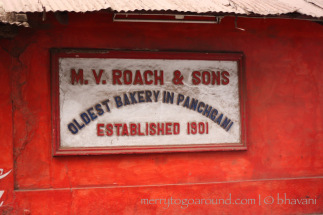 7. Visit the oldest bakery in Panchgani : And eat the best biscuits ever and pack some for the ride back home. The chocolate cream roll is tempting and disappears into your tummy rather fast…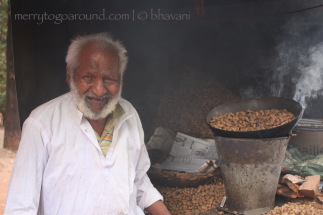 8: Get some freshly roasted groundnuts: Preferably  from that old man at the corner.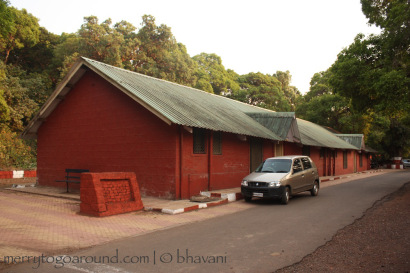 9. Get lost : And then discover more in the bargain… like these government buildings,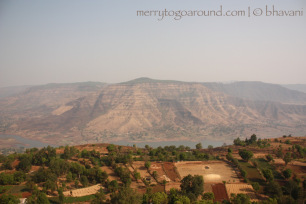 10: Ask the owner of the place you stay for his favourite vantage point: They always say the one closest to their property is the best in the city. Honestly, it doesn't matter as long as you get something fabulous to look at.
Bhavani  is a traveler by choice, photographer by interest and writer by desire. She crafts tours at Audiocompass.In and blogs at merrytogoaround.com.