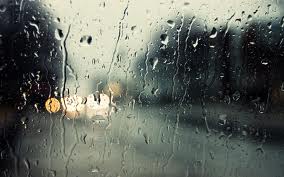 Why is fear gnawing again
On the tender extremities
On aching feet that survey
Each new beginning?
Do these paths lead somewhere
Or are they just scratches
Self-inflicted, on dreams
That had turned to ashes long ago?
Drooping branches dangle
Flexing damp fingers
Glowing in the first light
Of a wetly-web-like dawn
Birds shelter in my window
Shaking the night's rain
Out of gleaming feathers
A challenge in their eyes
Will you fly today, woman?
Or will you simply sit and cry?
Adding dampness to your soul
Or will you fight again to reach that goal?
**
Mona Ambegaonkar accidentally strayed into the entertainment industry and has been a model, editor, documentary producer and director, writer and award winning actor in theatre, TV and films. She is now working towards writing and directing her own films and is acting in TV soaps and films as well. She has devoted her time in watching life, hers and other people's, has always taken at face value whatever she is told and has always asked and answered direct questions. From this springs the fodder that enriches all her work both on and off the screen. Recently, she has been touring the world with Ek Madhav Baug,  a play about alternate sexuality.