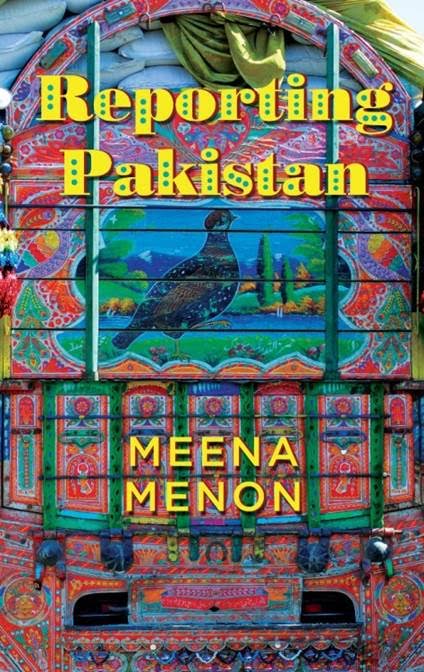 Penguin presents Reporting Pakistan by Meena Menon.
While there are many similarities between India and Pakistan, comparisons, though inescapable, are odious . . . As sinister plots, spy games and terrorism continue, cloaked by attempts at bonhomie, the stories here centre on life, about ordinary Pakistanis and are not always about firing on the LoC or the Taliban, brinkmanship and the mud-slinging which has become a national sport in the two countries.'
What is it like being an Indian woman journalist in Pakistan?
Meena Menon's Reporting Pakistan vivdly recounts her reportage on bomb blasts, and other issues that led to her eventual deportation from Pakistan
'Meena Menon's evocative account of the nine months she spent reporting Pakistan from Islamabad before being sent home is a revelation. It is a lived experience that is, by turns, familiar and strange, hopeful and bleak, funny and sad. This is a book that tells us how journalism of integrity can distance itself from jingoistic propaganda and prejudice, and retain its independent voice even under unpropitious circumstances'
Meena Menon was The Hindu's correspondent in Islamabad till she was expelled by the Pakistani authorities in May 2014. In spite of her truncated stay, and the restrictions placed on her movements, Menon managed to write on a range of subjects covering swathes of life in Islamabad. She spoke to people from the persecuted Ahmadi community, covered protests, interviewed victims of bomb blasts, spoke to Partition survivors, visited the sprawling, crowded Afghan refugee camp on the outskirts of the capital, wrote about the Murree Brewery, and described political events, including the high-treason trial of General Musharraf.
Reporting from Pakistan is considered one of the more difficult—if exciting—assignments in journalism, more so for an Indian. Despite the limitations, Menon has produced a probing, incisive portrait of a conflicted society; it is both nuanced and wide-ranging, and tries to look not just at politics—but also at the human realities beneath.
The Author:
Meena Menon is an independent journalist and former deputy editor of The Hindu. She has been a journalist since 1984, starting out in Bombay Magazine and has worked for the United News of India, Mid-Day and the Times of India. She was chief of bureau with The Hindu, Mumbai, before being posted to Islamabad from August 2013 till May 2014, when she was expelled. She was later based in New Delhi as the paper's environment correspondent till March 2015. She is the author of Riots and After in Mumbai: Chronicles of Truth and Reconciliationand Organic Cotton: Reinventing the Wheel, and co-author of The Unseen Worker: On the Trail of the Girl Child as well as the forthcoming A Frayed History: The Journey of Cotton in India.