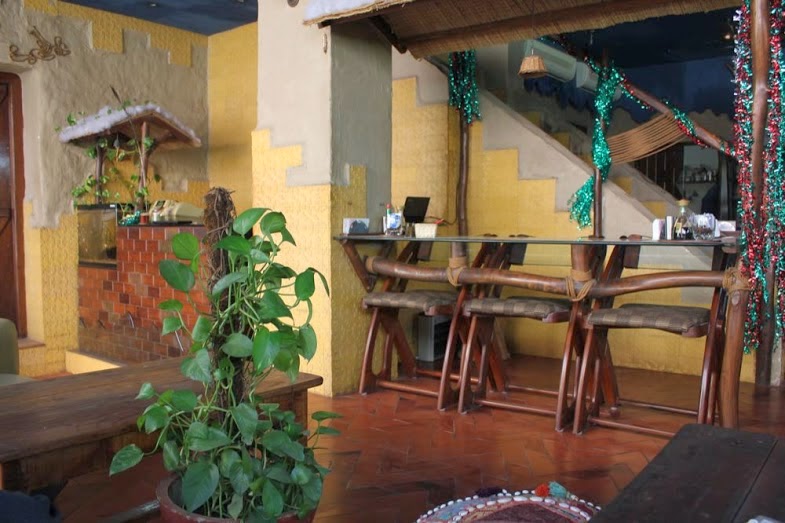 Even if you don't have a single religious bone in your body, Varanasi (or Benaras as some still lovingly call it) calls for a visit. A visit to see and experience the rich character that one of the oldest cities in the world exudes from every inch and corner.
It is impossible to capture the beauty that I saw and experienced but I am just going to list out a few really cool cafés/restaurants that I have been to at Assi (my favourite ghat for unknown reasons) and  in the narrow alleys around it.
a) I:ba – This Japanese & Thai resto is situated near Assi, just a five minute walk away from Shivala ghat. The place is big and done up well with lot of recycled material and wooden logs. But, most importantly, their food is really tasty. They do offer a small selection of Indian and Italian fare, but it's best to stick to Japanese and Thai. The staff is laid back and so is the service in afternoons when there isn't much crowd, and I somewhat like that in certain ways. I don't really see a point in hurrying all the time and especially with food.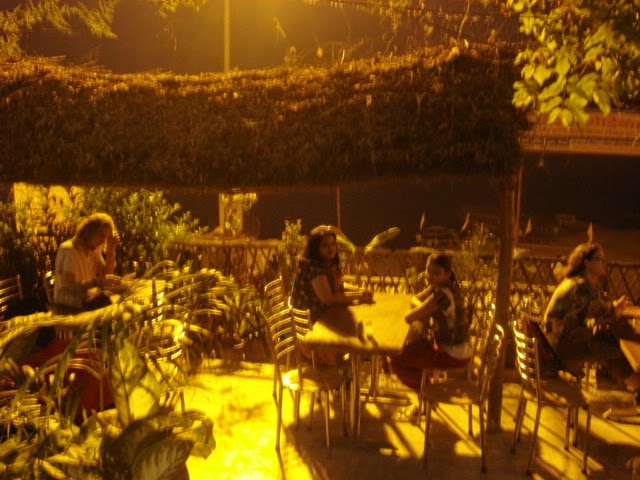 b) Vaatika Café / Pizzeria– Overlooking Assi ghat is this awesome cafe serving one of the best wood fire pizzas (and yes thin crust !), really great coffee and one hell of an apple pie made fresh every single day. I have gone back to this café again and again, if for nothing else, then just to have the chance to sit in their terrace garden overlooking the river . This café must not be missed by anyone visting Assi.

c) Aum Café – This is an organic cafe serving only food made from ingredients from their own kitchen garden. Located in one of the alleys around Assi, it will not be very difficult to locate. From pancakes to falafel, they have a pretty good menu. The place is very simple in decor and breakfast time is pretty much packed with travellers from around the world. The seating is distributed in various rooms over a couple of floors. While the ingredients and food are  really fresh and made from scratch, this place might not appeal to those who need their food to be rated higher on taste factor than health factor. They do not use any pre packaged sauces or additives, and if you want to eat fresh and healthy, this is the place to go.
d) Open Hand Café– Located just out of Assi ghat in a small bylane is this café. It is in an old residential building. Narrow stairways take you to rooms on each floor displaying various handicraft products on sales or exhibitions. They work with local artisans and artists and sell various knick knacks, textile products, bags, candles etc made by them. The top floor also doubles up as a café with a seating  in a narrow balcony or inside on more cozy couches. As always, I settled in the balcony and ordered my coffee on a winter morning.  The menu offers a wide enough range and the coffee was great. The Napalese staff was friendly. What more can one ask for ?
Richa Gupta is based in Mumbai, is an avid traveller and also passionate about writing and encouraging responsible and alternative travel ideas. After having worked in the  fashion industry for over six years,  she decided to quit and started with a little not-for-profit initiative to help people with  travels which not only help support local culture, economy and environment but also offer life changing experiences. Her work and blog can be found at http://travels-and-stories.blogspot.in