It's architect, planner, activist and theoretician Charles Correa himself on the stage of the JN Tata Auditorium in Bengaluru and what he once said about Corbusier's architecture in Chandigarh, comes to mind, "Corbusier has sought to create an architecture of passion. No sotto-voce, no politeness but like Wagner-thunder in the concert hall." 
*
Correa's voice is weak and broken but he is the Wagner of architecture and the thunder his words leave in their wake is unmistakable. And he indelibly impacts hundreds in the auditorium when he says, 'A city without shared public spaces is a city without culture, without history." He is too witty to sound like a prophet of doom but there is an urgent warning in his voice when he says, 'When you retreat in gated communities, you shut yourself in walls of brutal anonymity. You fragment the sense of community that even the sprawls of slums and chawls have." By shutting out communities that are unlike us, we fragment a sense of connection with others. We fragment our cities, he says and warns that one day Bengaluru too will become like Mumbai. A city for the very rich and the very poor between whom no connection is possible but confrontation is imminent and inevitable. 
*
Correa was in town along with art/culture historian and museologist Jyotindra Jain to flag off an annual event in the memory of architect Vimal Jain of Architecture Paradigm who passed away in November, 2013. One of the projects planned for the occasion was . 'Appropriating Urban Space' – A collaborative workshop to appropriate urban space in the city where possible, using design, art and culture.The workshop addressed The Visvesvaraya Centre (Life Insurance Corporation headquarters) near Vidhana Soudha, designed by Charles Correa and imagined its potential as an interactive publicspace. A film called Into the Unknown, directed by Sankalp Meshram about Correa's landmark Champalimaud Centre in Lisbon was followed finally by a rivetting conversation between Correa and Jain both of whom rued the appropriation of art, culture and architecture in India by market forces.
*
Correa who has won the highest honours of his profession, including the Aga Khan Award for Architecture, the Praemium Imperiale of Japan, and the Gold Medal of the UIA and the RIBA, compared non-contextual architecture in Bengaluru and other cities to museum displays where objects sourced from various geographies, chronologies and historical narratives are displayed meaninglessly. He exhorted architects in Bengaluru, "Don't build useless things of sublime beauty". Architecture he emphasised cannot be created in isolation from people. He quoted an "ominous" line from Kamu Iyer's book BOOMBAY; From Precincts to Sprawl, that says, "Smart cities should be judged by the way they treat the poor." And that should tell us where Bengaluru stands in its treatment of the have nots who are banished from their homes to make space for malls and high-rise apartments. To an apologetic builder who said he was possibly the villain of a urban development because he supposedly took away the city's best features to make way for the new, Correa retorted much to the amusement of everyone present, 'Then why do you do it?"
*
He also quoted Churchill (like he once did in his book 
A Place in the Shade
), by stating, "We shape our buildings and then our buildings shape us."
*
Correa warned Bangaloreans that their city was being taken away from them by market forces whose emphasis is on profiteering, not building  habitable spaces. He said,"They have ruined MG Road for the next 500 years with the Metro construction. If they had built a steel structure, atleast you would have been able to dismantle the thing in a few years! Don't tell me that you can't do anything to save your city. What a beautiful weather you have, what a great potential to be a great city..don't waste this opportunity." When a city has too many vehicles on the roads and does not know how to manage them,it has already lost a part of itself to chaotic, mindless growth, he warned and asked that Bengaluru rethink ways to maximise public transport without putting up intrusive Metro structures that eat into the city's wholesomeness.
*
Architecture in the end he said is about wanting to make a difference even if you are only being paid to build  a structure. He had once written, '
Architecture is not a queue in which we have to line up, with perhaps the Americans ahead, or the Chinese behind. No each of us has the opportunity to be on the cutting edge of where we live." That was his message to Bengaluru's citizens and architects and when the grand old man of Indian architecture rose to take his leave from the city, hundreds of Bangaloreans rose too. This time perhaps with an intention to win their city back from land sharks, insensitive planners and heedless destruction of community spaces.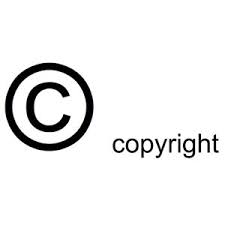 with 
The New Indian Express
 Reema Moudgil works for The New Indian Express, Bangalore, is the author of Perfect Eight, the editor of  Chicken Soup for the Soul-Indian Women, an artist, a former RJ and a mother. She dreams of a cottage of her own that opens to a garden and  where she can write more books, paint, listen to music and  just be.