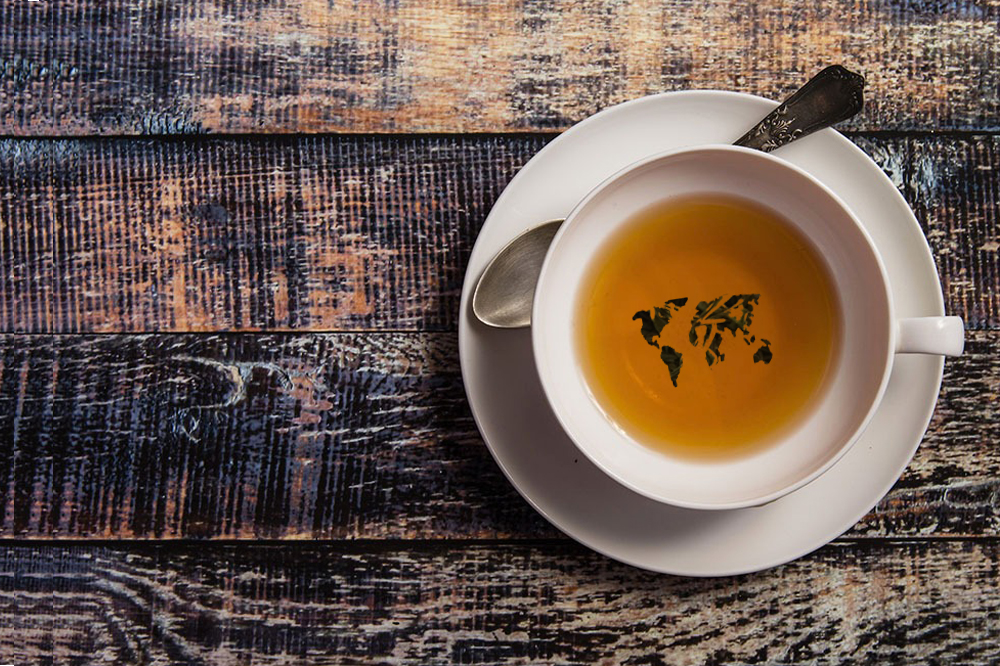 The humble chai has gone from masala, ginger, black or at best malai-marke to a whole new level of categorisation and sophistication. Today teas come in various flavours, strengths and varieties. From the popular green tea to oolong to white to yellow and even purple!
**
Tea isn't just a beverage any more. It is an experience and tea-connoisseurs are being catered to by companies that pride themselves on insight into teas and access to the best tea-gardens in India and of course the passion to bring to us the best teas at their purest. These niche companies cater to a new refined palate craving for specially crafted teas.
**
Teamonk Global prides itself on being the only E-commerce tea venture  (http://teamonkglobal.com/) offering exclusive and natural specialty teas sourced from the finest tea plantations in Darjeeling, Nilgiris and Assam. But Teamonk isn't just a business venture. It's more of a passion project where the CEO, Ashok Mittal truly believes in sharing the authentic tea-experience with the world. It isn't without reason that he is called the
encyclopaedia 
of all things tea.
**
A wonderful afternoon of tea-tasting, learning and conversations at the Teamonk Global office was almost therapeutic in a way. The word 'monk' brings to mind a sense of serenity and calm and somehow the teas managed to soothe the mind and connected us to a sense of well-being. We learnt that each tea has a proprietary name and a story behind it. With each flavour, the process of tea leaves being delicately plucked, treated and processed differs and what you experience is the gush of human energy invested into every blend. It's an art, a process and an experience. Mittal also believes that even the mood of the person brewing the tea, makes a difference to how it tastes.
**
 Which then should mean that all the teas we tasted during the workshop were brewed by happy, calm and positive people. We were served green and peppermint tea first with some cookies. As is with most things in life, they're best when had in their original, pure form. Specialty teas are best had without milk and sweetener. Tea-tasting is a serious profession and having spoken to some professionals earlier on at various points, I gave the cookies a miss to keep my palate free of anything that could alter the true taste of the tea.
**
The green tea had an earthy fragrance and taste with a slight bitter aftertaste. With all the marketing and commercialisation of green teas, one knew what to expect but the bitterness wasn't as sharp as I was bracing myself for. It definitely tasted more sophisticated than the regular teas we get in the market. The peppermint tea I have to admit was my favourite! I left the workshop dreaming about my next cup brimming with delicious and subtle flavours. This flavour is arrived at by mixing pure green tea with peppermint leaves, especially sourced from various plantations. Despite steeping the tea bag for longer than recommended (2-3 minutes), the pungency did not get overpowering or too blatantly sharp on the throat. And the fragrance lingers on just enough to tease the palate. The oolong had a very warm and sunny feel to it and was a great way to round off the tea-tasting session.
**
We were also shown the right way to brew tea and witnessed the unfurling of the white tea leaves when hot water was added. It's beautiful to watch the leaves come alive and the whole experience makes you want to quieten your mind and just be fully present in that moment. It is no wonder that drinking tea in some cultures is actually sacred and ceremonious.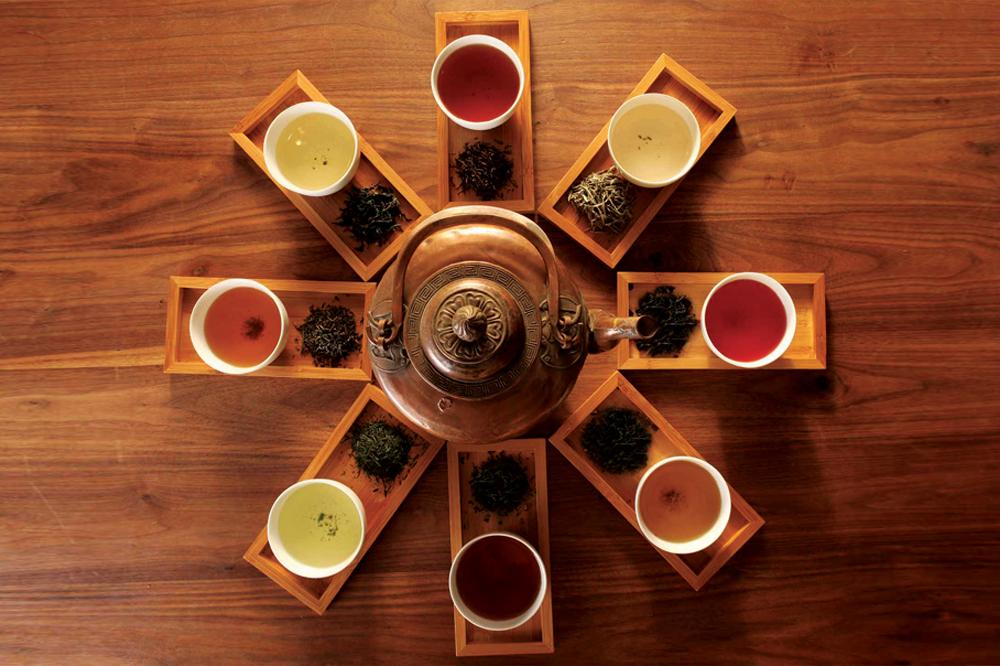 There's a science to brewing teas and it's a matter of precision and care. Boiling water poured on tea leaves can burn the tea, steeping for too long can hamper the true taste. The brewing time varies from two minutes for green tea to about three minutes for the black and oolong teas.
**
Teamonk Global's name brings with it a Buddhist connection as does their logo and the names for their teas too take you to a Zen space. So there is a Bodh second flush black tea, Reeti white tea and Ahina long leaf green tea. Their teas come in unique pyramid tea bags that allow the tea leaves to breathe. There's so much to learn and to reconsider just how we've always viewed our cuppa!
**
The Teamonk experience is a treat for all the senses. Imagine nursing a hot cup of mint tea, smelling the lovely aroma, watching the tea leaves inside the unique pyramid tea bags quiver into life. Aah, Nirvana!
**
Supriya is talkative, funny, crazy, positive, a believer, a thinker, an RJ, a voice-over artist, a daughter, a mother! She loves smiles and sunshine and knows that if you really believe in something, it's all yours! Working with radio for over nine years has taught her a lot, as a person and a professional. The importance of time, of words, of thoughts and of what all of this means to the other person. She takes nothing for granted and is grateful for life and honestly considers "thank you" to be the most powerful phrase ever.  She blogs at http://thought-pitara.blogspot.in/