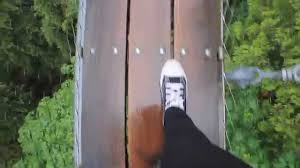 Father was always a fast walker; his strides were long, his gait effortless. When Calvin and I managed to match his pace during our morning walks in Boat Club, I panted more than my canine companion. I was a teenager then and Calvin was just two. Father was faster, brisker, and more focussed than most morning walkers we met.
We walked and walked and walked.
We trotted on the long road that snaked from Teynampet to IIT. We walked under the thick canopies of Kottupuram trees. We exchanged pleasantries with all the guard dogs while ambling around Cenotaph road.
Father related stories, holding Calvin's leash and looking down at him once in a while to ensure he took a satisfactory dump. His stories were always hilarious. If the walking itself was testing my endurance, I suffered from pleasure when my abdomen hurt only because I laughed hard listening to Father's stories. (Have you tried laughing while swinging your arms and taking long, long steps? It's harder than we think.)
We walked as though life could be lived well just by walking.
We were there, absolutely alive on our feet.
Some times, I reckoned that Father was ruthlessly fast. Once he made the monks from Thailand walk around the mountains in Thiruvannamalai. I still smile when I think of the men clad in orange robes, breathless, trying to catch up with Father as he covered several feet in each step. He made our family walk from Mylapore to Marina Beach many times. Those walks could have been short. But we walked with our Father; we were always in a race. It was impossible to follow him when he circumambulated the sanctum sanctorum of the ancient temples in Mylapore. He muttered prayers under his breath, used his fingers to keep count of the number of times he walked around the deity, and put one foot after another. Father meditated in his own way.
A few years ago,  Father informed loved ones in an unperturbed tone, that he had met with a road accident and had suffered a fracture. The doctors confirmed Father's fear. His right tibia was broken. He couldn't walk for three months and he couldn't walk well for six months. But above all, what shattered us was that his walk would never be the same again. Father's right leg had become a wee bit shorter than the other one.
The anesthesia had just begun to release Father from its clutches but Father was already becoming his chirpy self. A young orthopedician broke the news reluctantly, with his eyes fixed on the fat bandage wrapped around Father's leg. Father had to lean on a crutch. He had to practise walking.
Father patted the young man on his shoulder and politely asked, "Have you heard of Zen Walking Meditation?" The doctor seemed flummoxed. He surely was a Zen-philosophy-virgin. Father said, "I am going to be a slow, mindful walker and I am going to love it."
During those three months, I saw Father weep. He tonsured his head, wore a gray cardigan, and watched cricket or read to endure time.
Some times, he was vulnerable. Most times, he wore a grin even when he was in pain. He was conscious about not seeking too much help. He was restless to resume work. He was determined to start physiotherapy and gain some strength. He entertained his visitors, narrated funny anecdotes. He was our Father despite the accident, despite the unpleasant change, despite his battered soul.
To him, it didn't matter if he had to ascend a staircase only by sitting and lifting himself on his arms to move to the next step. It didn't matter if he had to start wearing customised footwear to match his legs's length. It didn't matter if he couldn't be that enthusiastic walker anymore.
All that mattered to him was that he was still on his feet and he was thankful for it.
A bone that became short could slow down his pace, but it couldn't dampen his measured optimism and invincible spirit.
I am a chronic over-thinker. After being in numerous counselling sessions with my friends and after reading a few non-preachy books on Zen practices, I am now trying not to expend my energy on over-thinking and complaining. I tell myself every morning that my life is replete with kind people and beautiful things. But I derail during the day. I succumb to over-thinking and anxiety, and get mired in the never-ending spiral of toxic thoughts.
But I have never seen Father complain about his leg that casts a shadow on the quality of his life. In truth, I have never seen Father complain at all. He is always filled with gratitude and hope. He jokes about his special footwear. He doesn't pose the why-me question when he massages his injured leg.
Father has embraced the accident and the gift that he never asked for. He inspires me more for his acceptance is brave and graceful.
Through his life, he proves over and over again that making peace with changes is not an act of total surrender, but only a pragmatic approach to romance this wild, wild thing called… life.
I love Father for that.
"We are all in the gutter, but some of us are looking at the stars."

— Oscar Wilde

Deepika Ramesh is a reader, blogger, animal-lover, aspiring cyclist, and a sucker for tiny, warm moments. She blogs at http://worncorners.com/