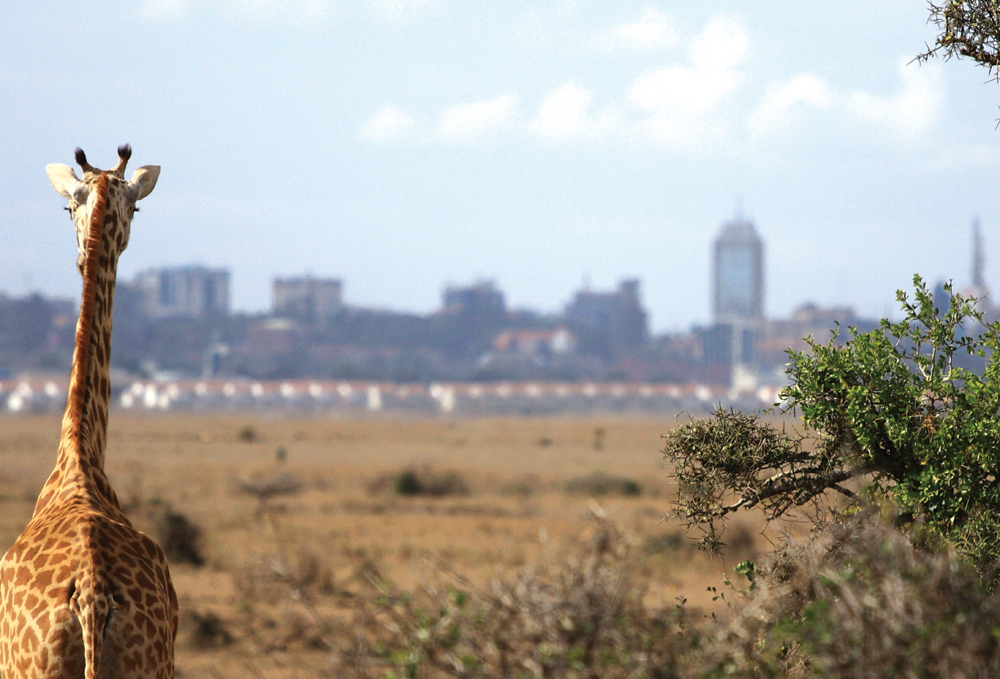 The terrible attack on a Nairobi mall sometime back was  heart-breaking and I hope and pray a tragedy like that never ever occurs again. I was in the city over two years ago and came back with a suitcase full of memories. I was in Nairobi only for a day but here are a few unique things you can enjoy here and nowhere else.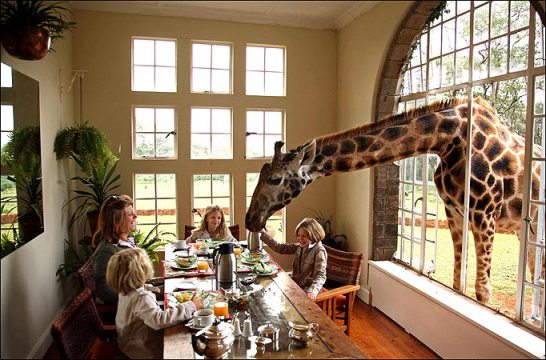 1. Breakfast with giraffes at the Giraffe Manor.
Yes, Nairobi is the only place in the world where you can have breakfast with these tall, beautiful and gentle animals. Giraffe Manor is one of Nairobi's iconic historical buildings dating back to the 1930s. It's home to a few giraffes that come strolling in the mornings and evenings and poke their head inside through the windows, demanding to be a part of the breakfast club.  Giraffe Manor has only 10 luxury rooms and can accommodate upto 25 people at a time. Hence, prior bookings are a must. We couldn't stay here because they were already full.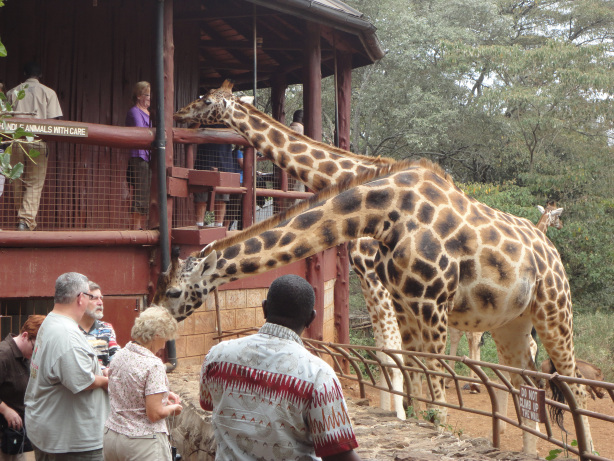 2. Visit the Giraffe Centre.
If like us, you are unable to stay at the Manor, you can visit the Giraffe Centre and experience the joy of feeding these magnificent animals with your hands. The Centre is dedicated to spreading awareness and education about wildlife conservation as well as involved in Rothschild Giraffe breeding. The staff here is extremely happy, helpful and warm and encourages you to feed the animals. The more adventurous ones can even kiss a giraffe here! Just place a snack between your lips and wait for the animal's tongue to come and sweep it away from you. I couldn't make myself do it! Perhaps next time!
Also shop for your souvenirs from the museum shop here as it has a unique collection. Plus the museum shop has fixed and reasonable prices.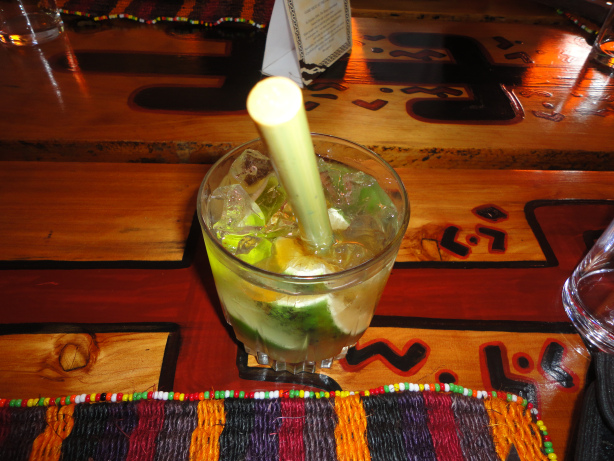 3. African Dawa – The magic potion:
Dawa in Swahili (as well as in Hindi) means 'medicine' or the 'magic potion'. This African cocktail is supposed to be so potent that it can cure almost any ailment. But whether you are ailing or not, the drink must be had as it's extremely refreshing. It's made by using a Dawa stick twisted in honey and added to a glass full of ice-cubes, lime, sugar and Vodka. Click here for recipe.
4. Sit back and enjoy some Tusker beer.
So last but not the least, end the day in Nairobi with Tusker beer and pray that you get a chance to experience the Kenyan hospitality sometime again. Nairobi is as safe as any other city in the world. There are numerous articles online about robberies, theft and attacks on tourists here but I think a few bad incidents end up over-shadowing a lot of good things about this place. Kenyans are warm, friendly people and very proud of their unique culture. I am waiting to go back there again.
Bharti believes that every suitcase tells a story and she likes sharing these stories on her blog 'Suitcaseofstories.wordpress.com'. In addition to writing about travel, she also likes taking street photographs with her phone camera.