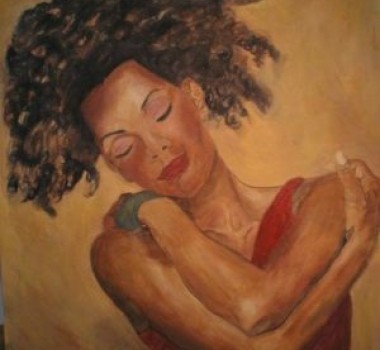 I open my cupboard
And my clothes fall out
like my feelings flow out in your presence.
In the huge heap at my feet,
I see your sweatshirt
hidden under the blues, greens, pinks and reds.
I almost instantly reach out
and put it on.
And I'm taken somewhere
where I'm accepted for who I am,
and given warmth and comfort.
It keeps the cold away and holds me together.
I don't have to worry
about the extra few inches
around my waist or
If my hair or my nails are done.
The sweatshirt, I know will keep me loved..safe
despite my perceived flaws.
It will hold me
in its warm embrace
no matter what.
Oh how beautiful it is
to have a sweatshirt
that feels like a
lover
and a lover
that feels like a
sweatshirt.
Supriya is talkative, funny, crazy, positive, a believer, a thinker, an RJ, a voice-over artist, a daughter, a mother! She loves smiles and sunshine and knows that if you really believe in something, it's all yours! Working with radio for over nine years has taught her a lot, as a person and a professional. The importance of time, of words, of thoughts and of what all of this means to the other person. She takes nothing for granted and is grateful for life and honestly considers "thank you" to be the most powerful phrase ever.  She blogs at http://thought-pitara.blogspot.in/