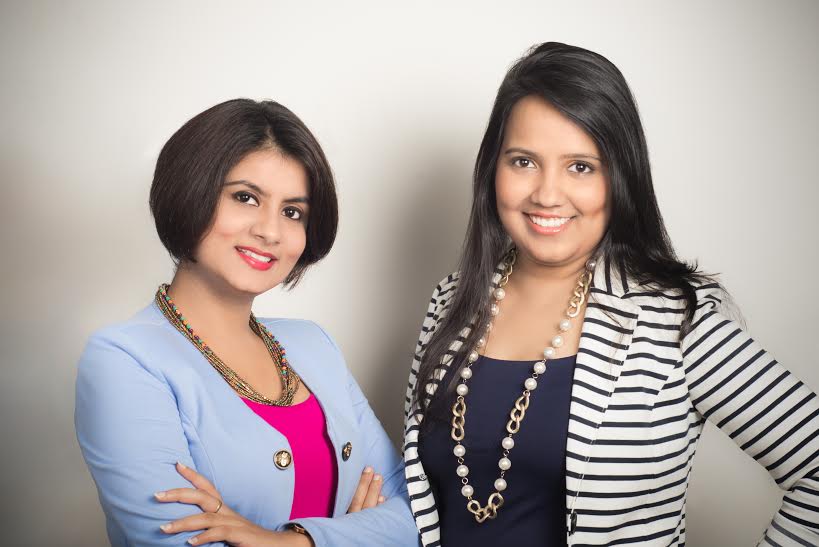 An aside. Dagny Taggart, a definitive Ayn Rand heroine and possibly the first woman to run a railroad in fiction, is one of the many inspirations behind Wishberry, India's first crowdfunding platform. Wishberry is run by two young women who are now fuelling many dreams just because they had the courage of conviction to follow their own.
Anshulika Dubey, co-founder of Wishberry, was a McKinsey analyst in the US when the thought of crowdfunding unusual creative ideas prompted her to quit her job and join forces with friend and partner Priyanka Agarwal.
Wishberry, originally a bridal registry website,  became an 'online charity fundraising platform' by 2011 and started accepting creative projects in 2012.  Says Anshulika, "But by the end of 2012, we started to focus on the creative industry and stopped accepting social/charitable projects as we felt the need to empower the creative industry."
Since then, the company has raised over Rs 5 crore for 250 projects (and counting) and last week Anshulika was in Bengaluru to look for more ideas that in turn are looking for tangible support, the kind that Wishberry provides from start to finish.
When the 20-something Anshulika walked into our office, she was in the middle of a day that had begun with her interacting with technology enthusiasts some of whom are thinking out of the box but mostly dreaming of working for big corporations rather than building something from ground up.
It is the creation of something from scratch though that excites her. Between lulls in the conversation, she answered mails on her laptop, made calls and without meaning to, showed you that running your own business is about a commitment that goes beyond just earning a pay cheque.
Ensuring that brave fringe ideas like Punyakoti reach their fruition, animates her like nothing else. Says she, "Eighty per cent of the funding for Punyakoti has come from absolute strangers across India. This busts the myth that Indians don't support the arts. Our intention is to take the power of funding creative projects from the elite few, give it to people and democratise the process."
Crowdfunding, she explains, is a little like pre-selling the tickets of a film and pre-booking the copies of a book."Those investing in a film, a book, a theatre production are not 'investing' their money to get a profit. They are backing a belief. The returns they get are experiences that money cannot buy. They may enjoy a private screening of a film they have funded, attend a personalised workshop helmed by a director they have supported etc. But mostly, people back projects that have been rejected by mainstream funding agencies because they want to experience something new, unprecedented and fresh in music, cinema, theatre, performing arts and publishing,'' adds Anshulika.
And why some projects inspire virtual strangers to invest money can only be attributed to connection. Anshulika cites the example of Pawan Kumar, the director of crowdsourced hit Lucia who did not treat his potential audience as consumers but as co-creators of his dream as he shared the progress of his film with them on social media and even invited them to offer ideas about the poster design.
"This is what even mainstream film-makers need to understand. You cannot just bombard the social media at the time of a film's release. Your audience today does not just buy tickets, it buys an idea. And only if it throws its weight behind your film, even before it gets screened, will you succeed at the box-office.''
What Wishberry wants to tell aspiring makers across Karnataka is this. Work on your idea down to the last small detail and Wishberry will make sure that money is the least of all the hurdles in your way.
"We want to put India and all its creative potential on the global map. There is no reason why we should not be winning Oscars and Grammies more often. It is all a matter of looking for talent where no one ever has.''
Handling the money that backers route through Wishberry is a job entailing great accountability and transparency and that is why every project the company takes under its wing, is broken down to minutiae so everyone concerned knows which stage of development, the idea has reached.
Wishberry has so far enjoyed a 70 per cent success rate in successfully pitching projects to investors.
"Raising money for an idea is not a DIY project. We manage everything from the social media presence of an aspirant and take potential and existing investors behind the scenes with teasers and updates,'' says  Anshulika and adds, "Those who fund our projects are highly intelligent observers of media trends. They invest only in content, not in thin air. They want to support underdogs with great ideas.''
Case in point being Menstrupedia, a comic guide to periods, which succeeded in crowdsourcing over Rs 6 lakh and has now gone global with multiple translations.
In the final analysis, says the erstwhile analyst, crowdfunding will be the norm and not just an aside some day soon because it has broken the myth already that you need entrenched corporations to bankroll your dreams when in fact you just need to convince a certain number of people to back you.
Once that happens, the mainstream funders will look your way too. Just as Procter and Gamble threw their might behind Menstrupedia when it became a crowd-funded success.
Anshulika Dubey and Priyanka Agarwal's own success story emphasises precisely this.
When you earn social equity, you earn goodwill and when you empower others to succeed, there is no way that you can fail.
Twenty five hours before the deadline set by Wishberry, for the target amount of Rs 40 lakh meant for Punyakoti, a Sanskrit animation film, Rs 41,00, 210 had already been raised. The fact that this happened around World Sanskrit Day made the triumph even more significant. "I am personally thrilled at the success of the campaign on Wishberry. This will encourage many more young and creative people to dream big,'' says 43-year-old Ravi Shankar, an HR professional at Infosys, who will be helming the film.  You may choose to read less or more in this moving Mahabharata fable where a cow promises a hungry tiger she will become his meal once she has fed her calf but for Ravi, this narrative is not just about hunger and sacrifice. It is about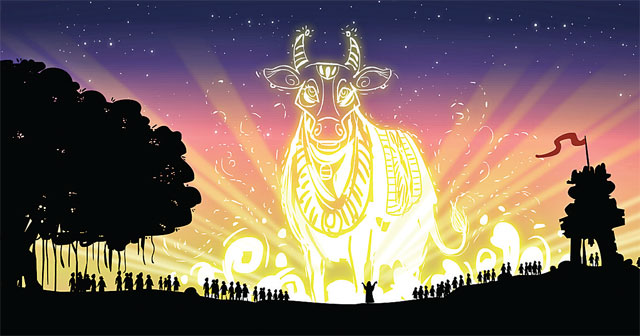 ecology, heedless consumption and endangered natural habitats. The story he first heard as a Kannada folk song, Govina Haadu, was later interpreted in a book of the same name by him and then the itch to film it began to niggle. Sanskrit was an instinctive choice as he had learnt it in one of Infosys' language appreciation labs. He had also been dabbling with animation for some time. Today he can speak Sanskrit and we presume, think in it too. A forgotten tale and a language struggling for survival make for a perfect fit. And things began to fall into place when legend Ilaiyaraaja came on board to compose the music for free. Then Wishberry came into the picture and the rest will be history when India's first Sanskrit animation film is completed. Ravi wants more dreamers and aspiring film makers in Karnataka to get in touch with Wishberry to kickstart their projects.
More details on https://www.wishberry.in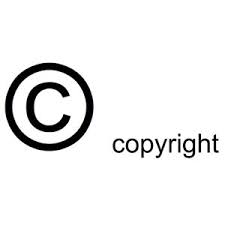 with The New Indian Express   
Reema Moudgil works for The New Indian Express, is the author of Perfect Eight, the editor of  Chicken Soup for the Soul-Indian Women, a  translator who recently interpreted  Dominican poet Josefina Baez's book Comrade Bliss Ain't Playing in Hindi, an artist, a former Urdu RJ and a mother. She won an award for her writing/book from the Public Relations Council of India in association with Bangalore University, has written for a host of national and international magazines since 1994 on cinema, theatre, music, art, architecture and more, has exhibited her art in India and the US…and hopes to travel more and to grow more dimensions as a person. And to be restful, and alive in equal measure.