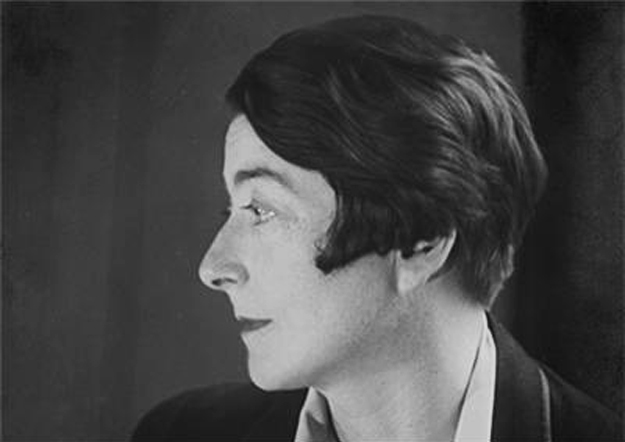 Eileen Gray, was an Irish architect and furniture designer. Born in Ireland in 1878, Gray was from an aristocratic family; she became the nineteenth Baroness Gray in 1895. She attended the Slade School of Fine Art in London where she studied painting. In 1900 she went on her first visit to Paris and visited the Exposition Universelle, an international design fair, where she was greatly influenced by the Art Nouveau style. She moved to Paris to continue her studies, but was forced to move back to London when her mother fell ill. Here she came across lacquer work and learnt the art and skill of the trade. She moved back to Paris where she met the Japanese lacquer artist Sugawara, with whom she produced some fine works, which met with great success when she displayed them.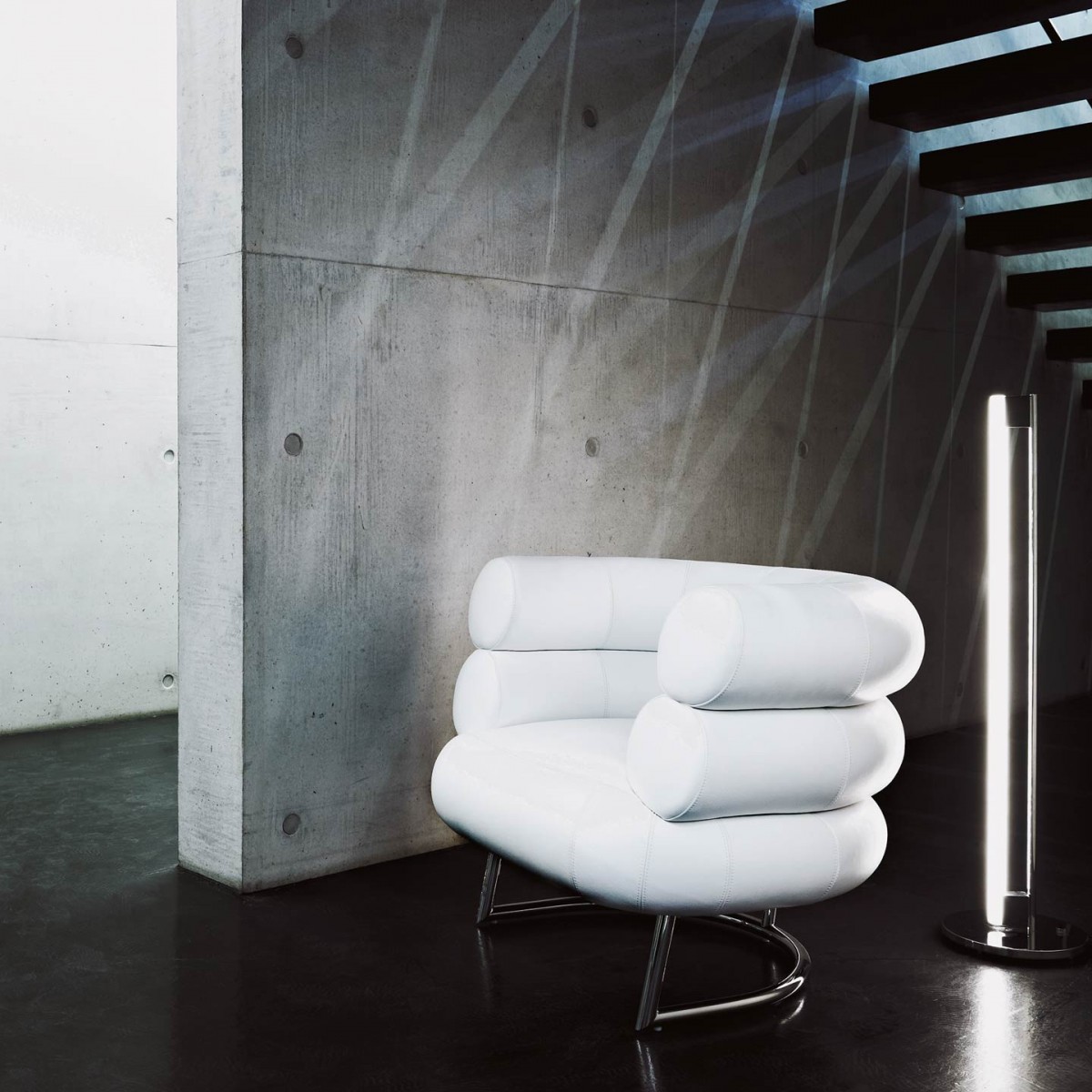 After World War I, she started doing interiors for a few fashionable clients, where she designed most of the furniture and furnishings herself, including her famous 'Bibendum' chair, which is now recognized as one of the icons of 20th century furniture design. She also set up a shop on trendy Rue du Fauborg called Jean Desert, to exhibit and sell her lacquer work, carpets and furniture.
This was unusual for a woman at that time, to have a successful career and a production line for her own designs. Her work was favourably reviewed by art critics of the time. During this time she met Charles Edouard Jeanneret or Le Corbusier as he was calling himself by then, in Paris and was greatly influenced by his modernist style and became an enthusiastic proponent of Modernism. Gray was encouraged to take up architecture by her then lover, Jean Badovici, a Romanian architect and architectural critic. Together they embarked on building a villa, which the intensely private Gray envisaged as a peaceful retreat from her work in Paris, but Badovici a more social creature, just wanted a place to invite his friends for party weekends, among them Corbusier. Built in Cap Martin, South of France between 1926-29, she named the house E1027.
The name embodies both their initials, E for Eileen, 10 and 2 for the tenth and second letters of the alphabets J and B, and 7 for G, Gray.
This was her first architectural work and is remarkable in its lightness, elegance and beauty and a pioneering example of Modernist architecture. She was 51 at the time. The house is beautifully attuned to the bay of the Cote d'Azur, above which it is perched like a graceful bird in mid flight and had an essence of sensuality that other Modernists at the time lacked. The house flowed from land to sea in a series of planes capturing the light and landscape in a layered manner. "The poverty of modern architecture," she said, "stems from the atrophy of sensuality." She designed all the furniture herself with careful consideration of the practicality and use; a coffee table with a cork top, to reduce the rattling of tea cups; a table designed to carry the gramophone outside, etc.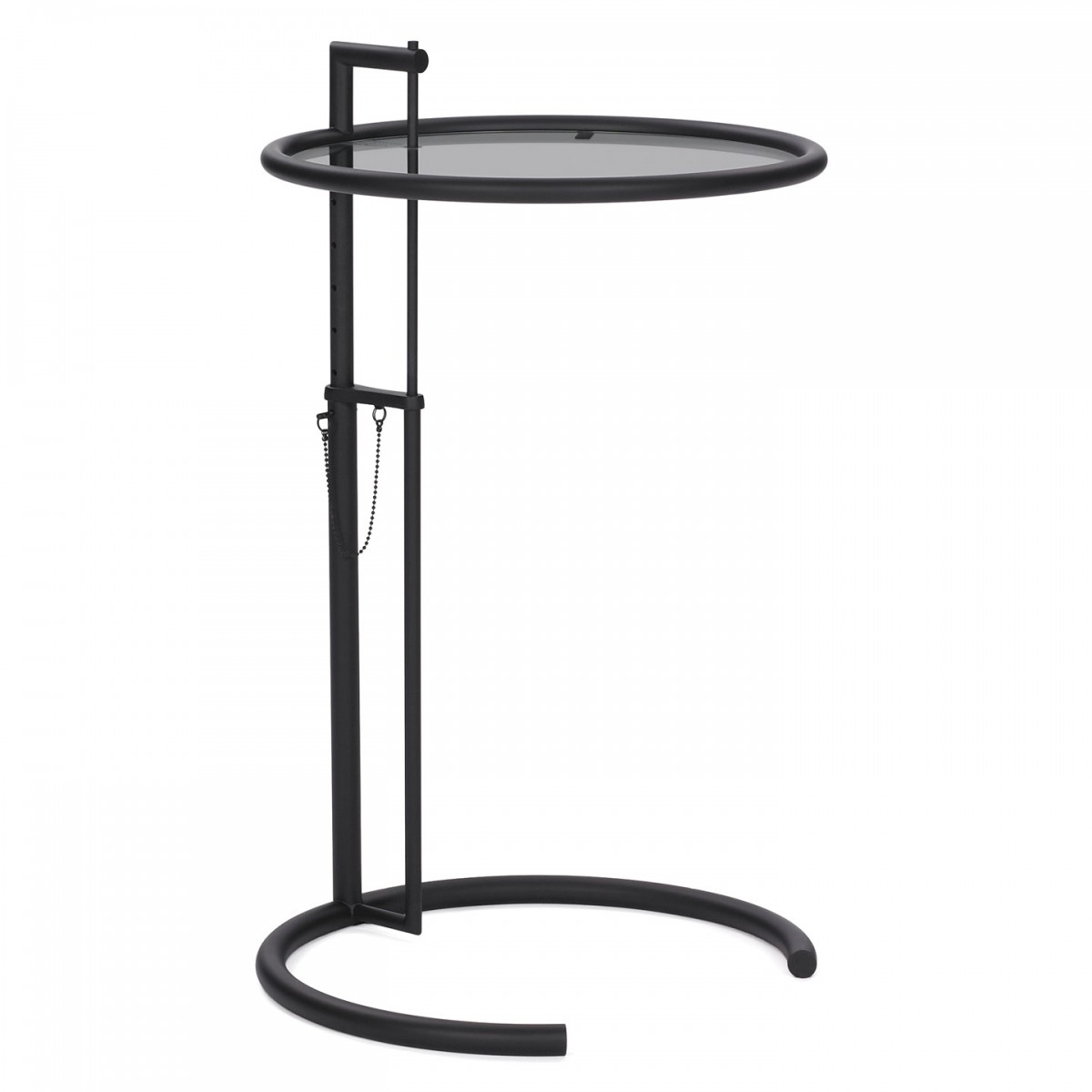 Her famous E1027 side table, an adjustable table was also designed here. So striking were the design, layout and interiors, that the great Corbusier was both envious and affronted on seeing it. Affronted that a mere woman could have designed a villa with such success, in a style that he considered his own.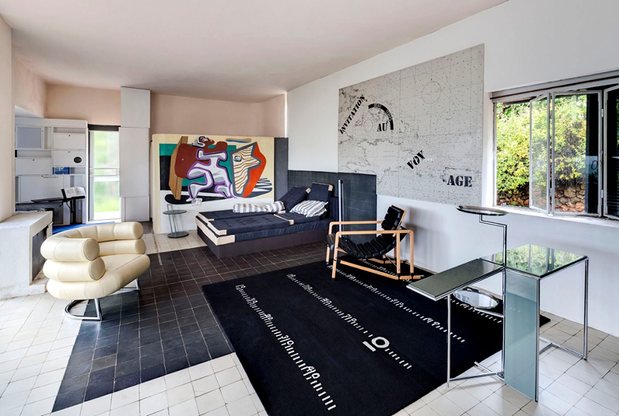 This was in the 1920's, when women architects were a rarity in a field that even today is largely male dominated. Corbusier stayed here between 1938 and 1939, as a guest of Badovici who had by then long parted from Gray. Encouraged to paint by Badovici, an admirer of his work, Corbusier did so by painting crude, garish murals on the whitewashed walls of the villa, often painting in the nude as evidenced by the photographs. Some of the murals, painted in the cubist style, were sexual in nature, rumored to be of Badovici and Gray, mocking their relationship and her bisexuality, painted without consent. This understandably incensed and infuriated Gray, who saw it as a desecration of her work, her privacy and her vision for the house. It seemed like an act of retaliation by an envious competitor, a callous disrespect for another artist's work. The architecture critic Rowan Moore said, " As an act of naked phallocracy, Corbusier's actions are hard to top…" and "..He asserted his dominion, like a urinating dog, over the territory.' Gray never returned to her house after that. Corbusier painted eight murals in all, one of which was later damaged by German soldiers who used it for target practice during World War II.
Corbusier tried and failed to buy the house on numerous occasions and eventually settled for building himself a small cabin and studio called Cabonan, in an adjacent plot in the neighborhood and directly above and behind E1027, where he lived for the rest of his life.
Much controversy surrounds the fate of E1027 and Corbusier's murals contained therein. Corbusier being more famous, the murals are considered to be legacies of the much-celebrated architect and have been deemed works of art. After decades of neglect, the villa underwent massive refurbishment and is finally open to the public for viewing. Gray's popularity and rediscovery in the late 1990s saw that the house is now considered to be of much significance and her disciples strongly propagate painting over the offensive murals, which seem to smack of the sexual politics of the era. Whatever the opinion, E1027 continues to be a much-debated controversy in architectural circles, even in architecture schools when addressing modern architecture and women in architecture. It was also the subject of a movie, 'The Price of Desire', released last year starring Orla Brady and Vincent Perez as Gray and Corbusier.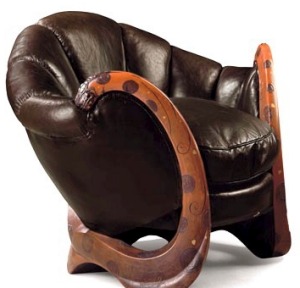 Corbusier died in 1965, drowned while swimming in the waters of the Cote d'Azur, just below E1027, an apparent suicide. Eileen Gray died peacefully in Paris, 11 years later at the age of 98. Her furniture is still in mass production and her 'Dragons' armchair was sold at Christies in 2009 for 28 million pounds, making it the most expensive piece of 20th. century design to ever be auctioned.
Kavya Thimmaiah-Prasanna is an Associate Architect with  Thimmaiah & Prabhakar and a mom. And when she is not building residential, commercial and recreational projects or doing up the  interiors of residences, she is busy travelling to exotic places, reading, sampling food and life and enjoying it all in equal measure.