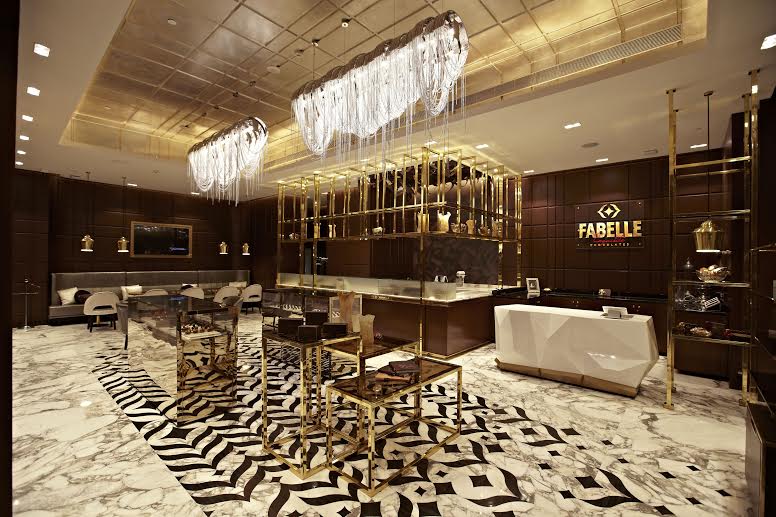 For a generation that grew up eating Dairy Milk chocolates, ITC's Fabelle range of luxury chocolates will be a revelation. Made with best quality cocoa and crafted into unique flavour combinations, the new generation of Indian chocolates seems to have finally arrived. Created and developed over a period of 10 years, Fabelle goodies aim to fill a big niche in the luxury chocolate segment.
The Fabelle boutique at Bangalore's ITC Gardenia, the first of many luxury chocolate boutiques they are planning to launch all over India, is exactly what you would expect the flagship store of the brand to be. A place exuding opulence with a lot of gold, crystals and marble. A quirky touch is the dark wood paneling on the walls that brings to mind chocolate bars.
The chocolates were launched after years of stringent quality testing and recipe development in the ITC kitchen labs with the help of four international and 14 of ITC's best chocolatiers. Made with over 25 ingredients sourced from seven countries, including cocoa sourced from Africa and Latin America, the chocolates can rival the best the world has ever tasted.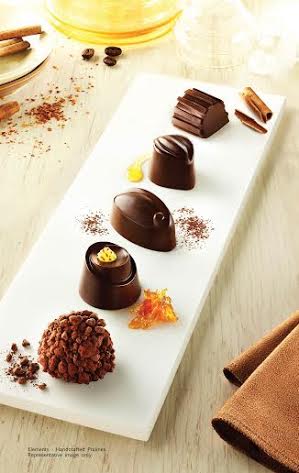 The range includes delicately nuanced pralines and an exquisite range of creamy ganaches. The inspiration for the pralines is nature and they are appropriately named : Elements – Earth, Air, Water, Fire and Wood. Much thought has gone into the balance and flavour combinations of these chocolates. The Fire for instance, has a dark chocolate shell encasing a center of Ancho chile, which has been balanced with a touch of mango. The Ganache is available either as a dark or a milk chocolate variant and is melt in your mouth delicious. Much care has gone into the appropriate packaging and presentation of the chocolates. The Ganache comes packaged with its own silicone cooling pack for efficient take away so that it doesn't melt before you reach home.
A unique feature is the 'As You Like It' range. These are chocolate cups in either dark or milk chocolate that you can personalize with your own fillings and garnishes. For example you can choose a milk chocolate filling, a layer of caramel sauce, topped with roasted almonds and a hint of sea salt. The chef then puts these together in front of you. The fillings have been carefully chosen so that the flavour combinations always work. Apart from the chocolates, Fabelle has a range of signature desserts created by the able Chef Arvind, one of India's best chocolatiers, alongside other ITC chefs. Some of the delights include: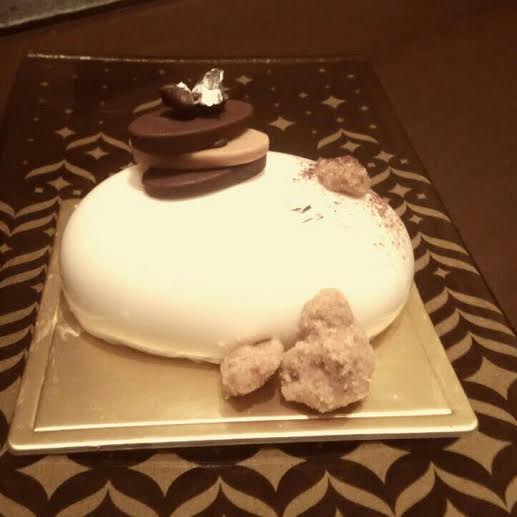 Tiramisu Entrment – Coffee 2 ways – This is Fabelle's version of the classic Italian dessert. Intensely coffee with creamy Madagascar chocolate and a coffee crumble and coffee jelly.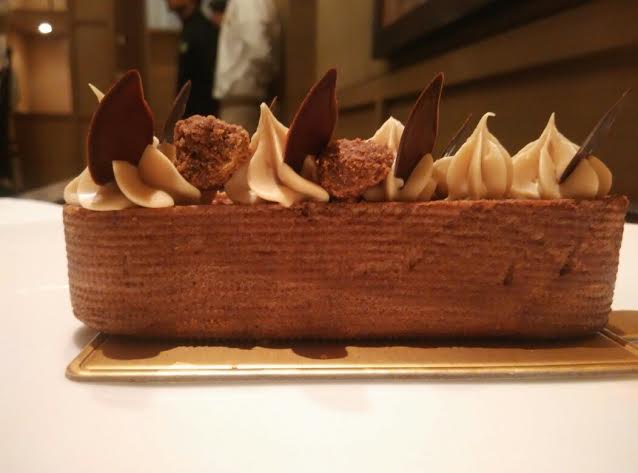 Éclair Venezuela – Single origin 72% Venezuelan dark chocolate, served with Dulce –white chocolate that has been caramelized for over 12 hours, and a chocolate shimmered crumble. This has so many textural layers– creamy chocolate, biscuity crumble and a soft sponge.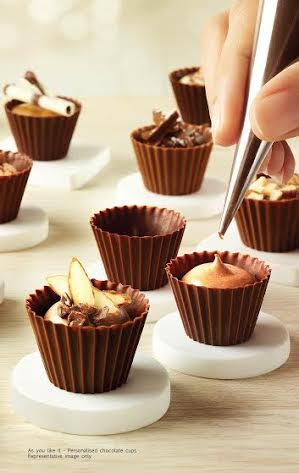 White Chocolate Cheesecake Jars – Philadelphia cream cheese, white chocolate ganache served with berries and topped with a chocolate lid. This is an eggless dessert.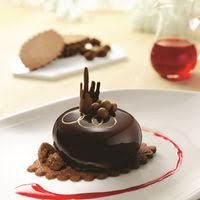 Chocolate Petit Cake – Layers of ganache and orange cremeux on a sable base with a sprinkling of fleur de sel salt and a berry coulis. This is crunchy, creamy and smooth and has an intense chocolate hit.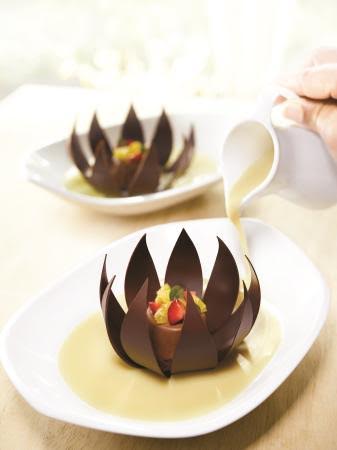 Chocolate Flower – This is from the theatrical range of desserts, Saint Domingue 70% dark chocolate mousse and pistachio cream, fruit coulis and surrounded by chocolate petals that unfurl prettily on your table when the warm white chocolate cream is poured. There is also a range of chocolate beverages, specially crafted and designed , to be served warm or cold.
The Fabelle Boutique at ITC Gardenia is the first luxury chocolate boutique in India that makes its own chocolate and offers a complete immersive chocolate experience. For chocolate lovers who used to depend on friends or relatives to bring in chocolates from abroad, or used to rush to chocolate boutiques abroad, Fabelle is a great option.
Kavya Thimmaiah-Prasanna is an Associate Architect with  Thimmaiah & Prabhakar and a mom. And when she is not building residential, commercial and recreational projects or doing up the  interiors of residences, she is busy travelling to exotic places, reading, sampling food and life and enjoying it all in equal measure.