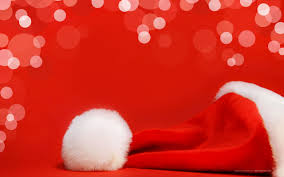 Floating on the wings of dreams
I saw a vision
'Santa…! How come you're here?
Everyone's waiting for you!
Each for his share of happiness
Go shower your goodies on them.'
**
He laughed his jingling laugh
Laced with melancholy though
'I am old, tired, exhausted.
Oh! How I wish
To pass on this baton
To someone who could dole out
Jollity, merriment and goodness!
**
Why not you!'
'Me…
Oh… no…no!
How can I…?'
'Yes you can!'
And he vanished riding on his sleigh.
**
In the morning
A red cap on my pillow smiled at me.
And putting the cap on
I went out to fulfill my promise
And I saw..
Everyone wearing the same cap!
Santa gave the world  his cap
To be the Santa – the harbinger of happiness!
Let's hope we become worthy of the gift and the promise!
Narinder Jit Kaur is a retired Associate Professor from Patiala,who taught English Literature for 31 Years in various Government Colleges of Punjab. A writer and a translator, she has five books of translations, from Punjabi to English, to her credit Including Voices In The Back Courtyard(Rupa & Co.) -An Anthology Of Short-Stories By Punjabi Women Writers. She writes articles, poems and short-stories in English, Punjabi and Hindi. You can read more from her on narinderjit.com