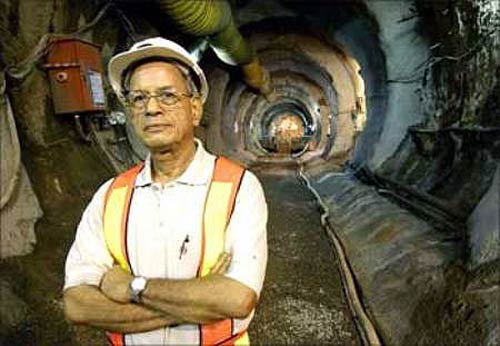 How do you sum up a success story that goes beyond individual achievement? How do you sum up Elattuvalapil Sreedharan in a few stock phrases like the Metro Man and the Karmyogi? The fact that he was awarded the Padma Vibhushan in 2008 and the Chevalier de la Légion d'honneur in 2005 and named one of Asia's Heroes by TIME magazine in 2003, does not begin to describe the span of his work. And now, in his 80s, the man still has the sharpest, youngest mind in the boardroom of Vishwanath Associates, where he addressed an informal press conference on Tuesday. And as always he came with a clear plan. Even as he spoke about the necessity of a high speed Metro line between Bengaluru and  Mysuru, the Metro revolution in India and finally, his labour of love, the Foundation for Restoration of National Values (FRNV), you tried to reconcile the non-abrasive but formidable man seated before you with hundreds of tunnels and bridges and the ideological battles he fought with politicians to steamroll projects.
**
The man who changed the template of public transport in India is much more than a driven technocrat. He is a visionary because he sees the missing links between what is and what can be. Between potential and execution. He still has all the answers and even today, though he fearlessly rams into political inertia and incompetence at every level, he is at pains to tell the journalists, "Let us not discourage them (the powers that be behind the Bengaluru Metro). We must provide answers, not just criticism." Even though, he warns, "Completing a Metro system in time is not the true challenge. Running it successfully is."
**
And the more delayed a project gets, the more unlikely financial sustainability gets. Finer details like pre-judging soil quality, appointing technocrats and not bureaucrats in roles requiring technical expertise, anticipating problems and taking advice when you need it without playing ego games must be attended to as well. This clarity has been his biggest strength as a leader, influencer and infrastructure conjurer. He also lists people management, focused problem solving, foresight, accountability, result-oriented commitment and working without ego as the qualities leaders must have. "A leader has to be a role-model. Everything flows from him."
**
He is the man who repaired  the Cyclone swept Pamban Bridge between Rameswaram and mainland Tamil Nadu, in just 46 days, triggered a Metro revolution across the country by stewarding Delhi to a transport system that carries over 25 lakh commuters everyday, keeps 2 lakh vehicles off the road and 80 tonnes of pollutants out of the air, saves 2.5 lakh tonnes of diesel and saves 200 lives every year, that could have been lost in road accidents. And he has stories that like him never grow old.
**
He recalls the time when he was helming the Konkan Railway project. "A politician did not like me. He wanted me removed and I am not someone who will persist in a role where I am not required. Things came to a point where the PMO got to hear of this conflict and I was asked, 'So what is the real issue between the two of you?' When I said, I would leave rather than succumb to political pressure, I was told, 'The PM wants you to stand up to anyone who stands in your way and do what you need to in the best interests of the nation.' The PM was PV Narsimha Rao. That is the kind of a leader you need." Not the kind who come to blows in Parliament and waste tax-payers' money in arguing when they could be setting the country in order.
**
Ask him about the fissures in governance, the lack of a self-respecting work culture in the country and he attributes it to the absence of self-motivated leaders. Says he, "A team leader must take full responsibility for the results. He must be given complete freedom to resist political interference and must be trusted. The basic strength of a leader  is performance, the results he produces. "
**
Remind him of the vast capital of goodwill he has earned and he smiles, "I have a different style of working. It is based on discussion rather than confrontation."
**
The man who derives the strength to fight the battles that must be fought to the Bhagwad Gita, attributes his tireless idealism to Govind Parameswara Warrier (G P Warrier), best known in Kerala for role in laying the Kollam – Eranakulam line, known as the backbone of Kerala's transportation network. "Oh, he was my inspiration and still is. Such an upright man!"
**
Though he sees a dearth of such inspirational figures in politics, he says," Most definitely, there is a change in the way the corporate sector is developing."
**
About his work at (FRNV), he says, it is an attempt to bring back a certain value-system and ethical discipline in the way the country is governed. And though he works with administrators and leaders at the highest level, he concedes that to build a nation of game-changers, you need to start at home and with schools. About his own children who are all successful in their respective fields, he says, "How you are educated, what you imbibe from your parents and teachers is crucial to what you become. And though I have worked in so many diverse areas, it is my wife who has successfully managed the home front."
And finally, after a life-time of problem solving, mentoring and changing the way people live and function across the country, does he long for retirement? He turns that piercing, bright gaze at you and says," I f am needed somewhere..I will not shirk from my responsibility. It is not in me to procrastinate. And work is not a a burden. It is a part of me. I now foresee problems before they happen and so when they do, there is no stress. Only preparedness."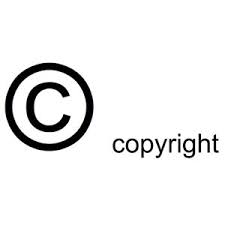 with The New Indian Express   
Reema Moudgil works for The New Indian Express, is the author of Perfect Eight, the editor of  Chicken Soup for the Soul-Indian Women, a  translator who recently interpreted  Dominican poet Josefina Baez's book Comrade Bliss Ain't Playing in Hindi, an artist, a former Urdu RJ and a mother. She won an award for her writing/book from the Public Relations Council of India in association with Bangalore University, has written for a host of national and international magazines since 1994 on cinema, theatre, music, art, architecture and more, has exhibited her art in India and the US…and hopes to travel more and to grow more dimensions as a person. And to be restful, and alive in equal measure.