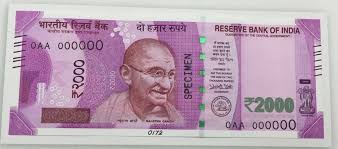 India is grappling with a new alphabet. A is for ATM ka line. B is for Black Money.
C is for Cash. Or rather for the lack of Currency. D is for Demonetisation. D is also for
overwhelming Distress across the country. E is for Extreme measures. H is for Heart Attack. N is for Nation. S is for Sudden.
On November 8, 2016, the All India Radio was playing an old Hindi song. Right in the  middle of a lyric, the sound was cut off, as though the singer had been choked off. No radio  announcer came on to explain. Instead, the Prime Minister of India made an address to the nation; to tell us all that henceforth, the currency denomination of Rs 500 and Rs 1000 would no longer be valid. The voice droned on for a long time after that, sounding more like an election speech than an announcement, but after the shock of the first line, I doubt if anyone except the faithful, were listening anymore. For now, the bare fact was enough. We had been choked off. Overnight, we had  all achieved a "cashless" status.
Since then, it has been almost a month of absolute, unprecedented mayhem. 70 deaths have been  reported; many in smaller places may never be known. Of ordinary people in shock as they saw their hard earned wages become worthless. No one bothered to explain to them, at their local level, that their money could be exchanged at a bank until December. The way the queues look, it may well be the end of time before we are able to make it to that bank teller's counter. Meanwhile, are the banks prepared to cope? They seem to have been as much in the dark as anyone. For one, none of them seem to have enough money to disburse. Much of the new currency is still being printed. For another, the new notes are a different size and cannot fit the existing ATM machines, which will take weeks to recalibrate. And now, deaths have been reported even among bank staff, unable to take the pressure of 12 hour workdays and tense crowds all day.
Of course, many did rejoice. At last, a leader strong enough to take on black money. But invariably, they were those equipped for online transactions. Being able to cope, they chose a moral high ground over the poor, the helpless, to whom the informal cash-based economy had been all they had ever known, or needed. BBC reported that housewives who had continued the time-honoured tradition of thriftily putting away a bit of the household money for contingencies, were now exposed. In their first shock over the news, they had blurted out to spouses, the secrets of a lifetime.
Henceforth this lifeline might not be available to them. Across India, people were discovering that they did not have bank accounts, that they lacked the ID required to open those accounts. In any event, banks were simply too busy to do any routine work like that. Meanwhile, those with Jan Dhan accounts, which open automatically with the much touted Aadhar card, were being treated with suspicion as the possible conduits for deposits of those richer than them. If it weren't for the kindness of many, who helped out or who gave credit on goodwill, the situation would have led to riots, even as the Supreme Court has predicted.
In the long run, the chaos may dissipate, the overt objective of tackling black money may be achieved (although several leading economists have vetoed that possibility), and the more covert one of linking every citizen to one economic scanner, may even be realized.
In the short term, all one can see, in cities and more so in the small towns and villages, is a picture of misery. A friend from a rural district talks of farmers and agricultural labour leaving their work and coming into the nearby hamlet (that is the nearest thing to a town), only to wander about like lost souls asking each other what to do best in this situation. Reports are coming in of the ready harvest lying unsold in mandis everywhere; a shortage of food is on the anvil as it rots with no one with the means to buy it as wholesalers only operate in cash.
The public anger in the queues is palpable. As someone said recently, if the ATM lines led to ballot boxes, the ruling party would know soon enough, how popular this grandstanding has been. And this anger isn't going away. Not anytime soon.
PM Modi, by now sensing the mood across the country, has made another teary-eyed speech or two, this time talking of how misunderstood he is. Of course, in this global news age it was a little out of place coming so soon after his speech in Japan laughing and mocking the Indian poor who lacked the money to manage weddings in the coming season. To me, that tone was a recall to what The Guardian said last year about the Oscars, "There's a sort of deranged, gluttonous feeling, a perverse glee in seeing so many dreams trampled on by a massive cultural juggernaut." Anyway, back home after that jaunt, he said all those opposing the move are the black money holders.
Really? Every poor worker and shopkeeper and farmer opposing the move, are they all folk with black money? Our rajas forget, perhaps because it's been so long since they met anybody really poor among their praja, that:
A cash economy is not only black.
It's the chillar my amma pays her subziwallah for some greens
It's the blues a rickshawallah gets without his bidi
It's a schoolgirl feeling in the pink about that treat she saved up for
It's the yellow of a grandmother's bit of marigold for puja
It's the silver of a father's medicine strip
It's the many colours of jhalmuri near the Maidan
Yes, pink is the new black (in more ways than one)
But it is unlikely, it will lead us back to those with millions already salted away safely.
Meanwhile for those who have never touched plastic money, the demon is here to stay.
So what was the rush? And for whose benefit?
Lina Krishnan is based in Bangalore and writes on culture, cinema and the environment.