Sometime in 2008, Talat Aziz was singing at a concert when the audience began to request a Mehdi Hassan ghazal. Hassan was grievously sick back home in Pakistan but on an impulse, Aziz called him from the stage and put the conversation on speaker mode so that the ailing maestro could hear chants of, "Khan saab..Khan saab!"
Recalls Aziz, "Mehdi saab was so moved by the outpouring of love. I told him that despite the pain he was going through, his work, the mark had made on the world would last. That was eternal."
No one knows this better than Aziz. In the past few years, he has lost two of his mentors, Jagjit Singh and Mehdi Hassan and on the day of this interview, his close friend Anup Jalota's wife had passed away after a long illness.
Aziz, who was in Bengaluru on November 17 for a ghazal evening organised by Rotary Bengaluru, said in his unmistakable, refined voice, "We all have to go but the work we do survives. Jagjit saab and Mehdi saab have left a vacuum in the world of music and for me personally too, but the audience for ghazal still exists. Even today, when I start singing 'Kaise sukoon paaon..', there are instant cheers. In Bengaluru, it was so gratifying to sing to the audience. I have a ghazal repertoire so vast that I could have sung for over eight hours if it was possible. People come up to me and say, "we have been listening to you since we were in school.' With the advent of TV and reality shows, there is a shift towards new age music. People dance to a song for a few weeks and then a new tune replaces it. There is no lasting impact. But a song with an emotional core will last forever. "
He continued, "For pure listening pleasure and soulful melodies, people still go back to vintage Hindi film music and ghazals. I host a radio show titled Carvaan e Ghazal on BIG FM, which is relayed every Sunday from 9 pm to 11 pm in 45 cities all over India. And today, it is a top rated show. That should tell you everything."
A golden thread of positivity and gratitude runs through everything Aziz says and he cannot thank destiny enough for making masters like Jagjit Singh and Mehdi Hassan a part of his journey.
He shared, "Mehdi saab was my guru and I met him for the first time in Toronto in 1977…he heard me sing at a private gathering and said that I had a good voice but that to learn more, I would have to become his shagird. And sure enough, when he was in India next, he tied a thread on my wrist and accepted me as his disciple. I met Jagjit saab in Hyderabad even before his first LP The Unforgettables was out. He came home for lunch and asked me to sing and I was trying to fix this microphone when he held it for me and said, 'Go on..sing.' Years later, he composed music for my first LP. It was called Jagjit Singh Presents Talat Aziz. I also composed the theme song (Apni marzi se kahan apne safar ke hum hai) of popular tele series Sailab with him in mind and told him that he had to sing it. He just said, 'Aaaja..I will sing.' That is how simple it was with us. It was he who had advised me to leave Hyderabad and settle in Mumbai if I wanted to make a career in music."
He is also good friends with his contemporaries Pankaj Udhas and Anup Jalota with whom he conceived of a musical platform for younger singers called Music Mania. "There is a lot of young talent out there and we are trying to promote it through concerts where young singers perform with seasoned artistes. There will also be a trophy given to the most deserving singer."
There were fewer opportunities for young singers when he was struggling for a break. "There was only one recording company HMV and it was hard to even get an audition. Then I appeared on Doordarshan's show Aarohi and got a call from Polydor which was just making inroads in India. And that is how my journey began. Those days, the albums would sell lakhs of units. Now the time of physical albums is gone since everything is available in a virtual and digital format. I also feel musicians no longer need to depend on music companies to connect with their audience and hope to start my own official YouTube channel," he said.
Aziz has also been recently signed by a big production house to play a cameo in a Hindi film, but this is not his first brush with cinema. In the early nineties, he was signed by Mahesh Bhatt for a lead role in a film called Dhun opposite Sangeeta Bijlani. He laughs, "It was a wonderful experience. Laagi Prem Dhun Laagi was a big hit and I remember Laxmikantji (of Laxmikant Pyarelal) telling me, 'Everyone is singing Laagi Prem Dhun in my son's college. Unfortunately, the film could not be released."
He also appeared in a few TV serials but his most memorable cameos in films were as a playback singer. Aziz rewinds, "Khayaam saab had heard me in a mehfil and promised to give me a break in films. For him,  I sang, 'Zindagi jab bhi teri bazm mein,' in Umrao Jaan and Phir chidi raat baat phoolon ki. I even sang a duet with Asha Bhosle (Tumhi se roshan hai raat meri) for Lori. Mahesh Bhatt's Daddy had me singing all the songs and people still remember, 'Aaena mujhse meri pehli si surat maange.'"
Aziz, who has completed 34 years in music, says, "When I think of the impact music can have, I think of Mehdi Hassan, because of whom even people who don't know Urdu know the meaning of a word like ranjish. Or Jagjit Singh, whose ghazals are part of our memories." That legacy, he believes, nothing can erase. A legacy he is happy to be a part of.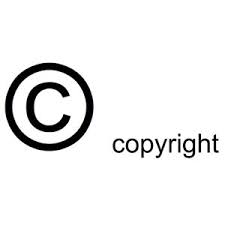 with 
The New Indian Express
 Reema Moudgil works for The New Indian Express, Bangalore, is the author of Perfect Eight, the editor of  Chicken Soup for the Soul-Indian Women, an artist, a former RJ and a mother. She dreams of a cottage of her own that opens to a garden and  where she can write more books, paint, listen to music and  just be.