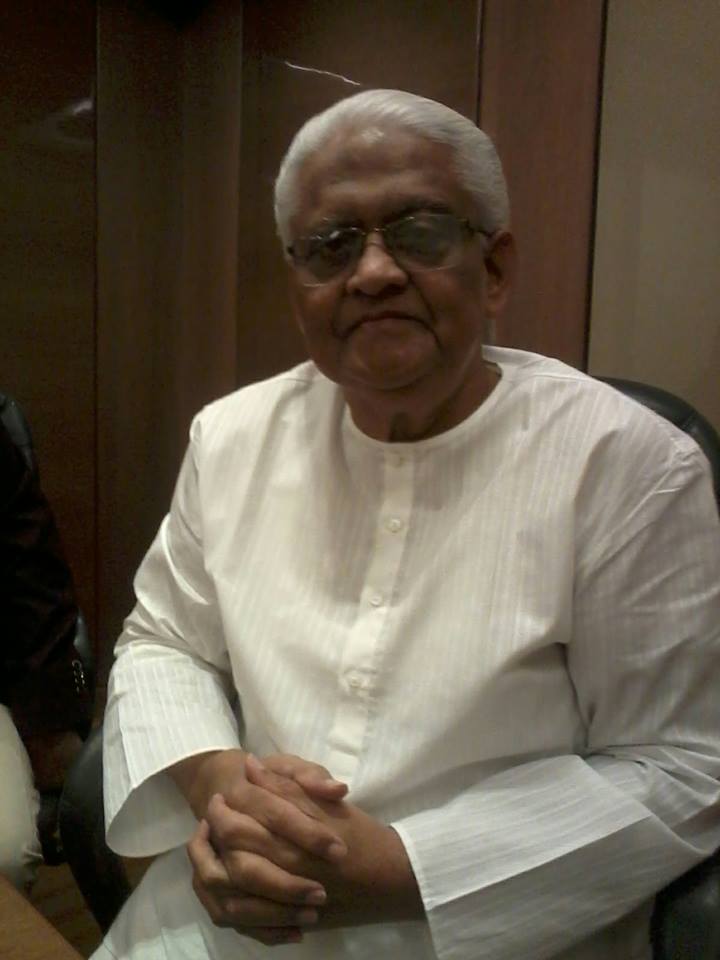 Even in his seventies, Pyarelal Ramprasad Sharma of the legendary musical team of Laxmikant Pyarelal has the cherubic innocence of a child and the effusive humility of a waterfall. He was in the city to helm a musical night organised by the Rotary Club, and when he masterfully conducted a 30-piece orchestra, memories of the almost symphonic music LP gave for over 635 films came back in a rush. He was still the master of his craft, of the frenzied sweetness of Paras Mani, the melancholy of Dosti, the rollicking  energy of Farz, the youthful romance of Bobby, the cult tunes of Karz, Ram Lakhan, Ghulami to hundreds of scores that are now a part of cinematic history.
A few days before the concert, in the conference hall of a hotel, he held forth on the golden era of Hindi film music, accompanied by his wife of 47 years who laughed like a school girl when he reminded her just how she was always a Shankar Jaiskishan fan and in the early days of their marriage would sing, 'tera mera pyar amar.' Those were days of 'masoomiyat,' he said, and simplicity.  Excerpts from the conversation:
On the greats of the era
A lot of people believe Lata Mangeshkar was instrumental in giving a break to us. It was not so literal but her dates were in great demand, and between singing for Naushad saab and Shankar Jaiskishan and all the top music directors, she would hear me out if I said, "Lata di…do gaane aur the." She would sweetly prattle in Marathi and say that it was not possible and she was busy and then say, 'Okay, I have a recording at 11.30. I will come to the studio at 11…will you manage?'
We would set up everything for her and she would breeze in and finish two songs just like that! We never called Mohammed Rafi by his name. We called him saab ji and whenever we would praise his singing, he would silently raise his hands in prayer. He spoke very less. It was the time of sacchi, meethi baat, not just in music, but in relationships too.
You may have heard of Rafi saab's great love for a specially brewed tea. His wife would make it with dry fruits and reduce three litres of milk to one. He would never share it with anyone but during our sittings at his home, Laxmikant would say, 'Saabji, thoda chai milega?' And Rafi saab would look at him and make a gesture with hands as if he was giving chocolate to a stubborn child and say, 'Do bhai…chai do issko!'
He never charged for the first song of a new composer. He would say, "give the money to someone in need." We donated his remuneration of Rs 5,000 to Haji Ali after he sang his first song for us. When he sang 'Hui shaam unka khayal aa gaya, ' we felt that one harkat in the line, 'wahi zindagi ka sawal aa gaya,' had a Madan Mohan kind of touch and we would be accused of copying him. He immediately agreed to record the song again. Such was his greatness and humility as an artiste though we retained the original finally.
On team work
Music mein 'main' nahin chalta. Take a song like 'Ek ladki bheegi bhaagi si.' Why do you think it is such a classic? Look at the simplicity of Majrooh Sultanpuri's lyrics, 'tum hi kaho ye koi baat hai?' And Sachin da's tune…there are no alaaps or complex surs. And Satyen Bose's direction that recreated a rainy night in a garage so well…you saw a mechanic making music with tools and in a foggy mirror, just a hint of Madhubala's eyes and lips. What a moment this was! This is teamwork.
When we were recording the title song of Raj Kapoor's Satyam Shivam Sundaram, we had over 40 singers in the Western chorus, 35 in Indian chorus, a large 180-piece orchestra that almost spilled out of the studio to the gate! In the centre, surrounded by these multiple ensembles, sat the rhythm players who did not have a conductor as there was no space to stand, and there was Lata didi, warbling, 'Rama Awadh mein…' and giving directions with her hand to the musicians to start or stop! This is teamwork. I cannot say my work is mine alone. There were so many good people and most of all Laxmikant ji who contributed so much as a musician and a friend. And my violin teacher Anthony Gonzalves who we paid tribute to in Amar Akbar Anthony.
On Laxmikant and Anand Bakshi
I love the Anand Bakshi line, "Kuch toh log kahenge." And people have speculated that Laxmiji composed the songs and I only arranged the music. I have been trained in Western classical music as a composer and conductor but the fact is that I have never felt the need to justify my share of work.  We worked as one and there was no third person to see who was doing what. Bakshi saab was another genius. For Mera Gaon Mera Desh, we were stuck in a situation where the hero Dharmendra is tied in the villain's den. I told director Raj Khosla, 'You have tied up Dharam ji? He will say, 'kutte…kamine' and beat everyone up and there has to be a song about him being tied up, too?' That is when Bakshi saab remembered how when King Porus was brought in chains before Sikander, the latter asked, 'Aapke saath kya suluk kiya jaaye?' And then Bakshi saab immediately wrote, 'Maar diya jaye ke  chhod diya jaye, bol tere saath kya suluk kiya jaye!'
On Rafi and Kishore
There was only love and mutual respect between them. All the acrimony was between their fans. In fact, for Dushman, when we asked Kishore to sing 'Vaada tera vaada,' he said it was a qawaali just right for Rafi saab. And there he was on a chair turning his face away from us and saying like a child, 'main nahin gaoonga!' Finally, remember how he sang, 'sacchai chhup nahin sakti…banawat ke usoolon se?' We knew how to treat artistes and that is why our collaborations with singers and even with Anand Bakshi were the longest.
Days of simplicity
When we chose Mukesh ji for Milan (1967), many people asked us to choose Rafi saab instead, but for a boatman's song, we thought Mukesh ji's simple voice was a perfect fit. He had his own manner and would always tell us, 'you say what you want…I will sing how I want!' Who else but him could have sung, 'sawan ka mahina…pawan kare sor?' These were acche log…today I miss this goodness.
Dosti with R D Burman
For the 1964 film Dosti, we got Pancham (RD) to play the mouth-organ for us and he would give our recordings preference over the recordings of his father Sachin Dev Burman. When he was tuning the background for Sachin da's Jewel Thief and we were tuning Farz in 1967, we got inspired by the James Bond theme and composed something similar. Some musicians who worked with Pancham and us told us of the similarity and Pancham called me and said, 'How many reels of the film have you scored the theme music for? Seven? I have scored for just three…main chod deta hoon…you use it.' If we called to congratulate him for winning an award, he would say, 'Music bakwas tha.' But he called us when we won for Karz and said, 'Western music main karta hoon aur award tum le gaye?' That is the kind of a man he was. He never lifted music, he interpreted it. For instance, he loved Louis Armstrong, the American jazz trumpeter and singer, especially for his gravelly, rasping voice and he used the same tone in many songs he sung like 'Duniya mein.'
On today's music
Good music comes back. Everything in life is cyclical. Even Anu Malik is back! I was brought back by Farah Khan for 'Dhoom Tana' in Om Shanti Om. I can't judge today's music and say it is bad. I like Salim  Sulaiman, Shantanu Moitra, Shankar-Ehsaan-Loy and so many more. But yes, I miss the time when C Ramachandra composed songs like 'Shaam dhale khidki tale,' and Geeta Bali stuffed her pallu in her waist and joined the dancers. Just for that moment, I saw the movie so many times!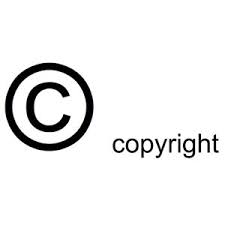 with The New Indian Express  
Reema Moudgil works for The New Indian Express, Bangalore, is the author of Perfect Eight, the editor of  Chicken Soup for the Soul-Indian Women, an artist, a former RJ and a mother. She dreams of a cottage of her own that opens to a garden and  where she can write more books, paint, listen to music and  just be silent with her cats.