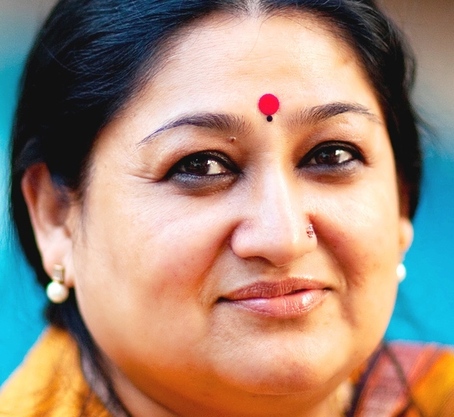 When was the last time you saw a Hindustani music legend in a video that reformulated the conventions of popular and classical idioms? Chances are that the image of Shubha Mudgal orchestrating monsoon in a chawl will flash through your mind. You will remember her rousing vocals in Ab ke saawan and in Man ke manjeere where she advocated equal rights for women.
**
Her interest in the arts goes beyond just travelling the world with husband and musician Aneesh Pradhan and performing in concerts. She is a thinking artiste. Someone who considers music as the connection between a performer and a ripple of change. Someone unafraid of vocalising dissent and standing up for free speech, democratic ideals and human concerns.
**
She performed at Bangalore on December 11 in a concert along with members of Indian Ocean to mark two decades of India Foundation for the Arts' (IFA) work in the field of nurturing and funding artistic projects. The Padma Shree awardee has been IFA's trustee for some time and in an interview  spoke about her life in music and more.  She recently worked with Aneesh and theatre legend Sunil Shanbag on providing the narrative structure to a project where theatre and music came together in an indivisible whole. The collaboration,  Stories in a Song recently played at the Ranga Shankara festival.
**
Shubha says, "Aneesh and I have always been fascinated by the many descriptions of music making in the past, anecdotes about Indian music as well as fictionalised accounts of music making that we have been reading over the years. Many of the narratives are so engaging that we felt it would be a great idea to present them theatrically with live music. We approached Sunil Shanbag to request him to consider the idea, and after an initial reading of the accounts and extracts we sent him, he agreed to direct Stories in a Song. We are delighted that the project has been so well received and has run to packed houses for so long. "
**
About her own role as a musician who has blurred the line between classical, popular and folk music, she says, "Several classical musicians have been involved with popular music and non-classical music many decades before I was born, so I cannot take the credit for having been adventurous or daring in this regard. Even a cursory glance at the history of film music in India will throw up names of some of the greatest stalwarts of Hindustani classical music who preceded recent examples of classical musicians taking an interest in popular music of the times. "
**
And all the experimentation that she ventures into?  Answers she, "As for experimenting with other forms of music, I think there is a lot more of that happening in current times than there was fifteen years ago, when Ab Ke Sawan was recorded. However, the mainstream music industry in India no longer commissions and publishes music of this nature, and as a result, neither is their PR machinery put to use to promote and publicise albums. But music lovers today can find and access experimental music on the Internet and on viral video platforms like Balcony TV, or audio distributors like OKListen.com to name only a few. "
**
She has always believed that  the arts are meant to be a confluence of cultures beyond politics but an unsavoury incident in the US when she was attacked for voicing a political opinion has left her maybe a bit, disillusioned.  She says, "We do seem to be turning into an increasingly intolerant society that does its best to snuff out any dissenting voices. For one of the most mammoth democracies in the world, this is a matter of concern, but I also accept that I seem to be part of a steadily shrinking group of people who share my concerns. "
**
Always an individualistic artist who when asked which gharana she belonged to,  had famously reacted,"My own,"  Mudgal attributes her fearlessness to her roots. She says, "I grew up in a home with very strong, independent, and fearless women including my mother and maternal grandmother. The men in my family were equally strong and fearless individuals, but were also deeply respectful of women.That I inherit some of their independent spirit is therefore, not surprising at all. "
**
About the current music scene, she says, "I think we have become very comfortable being a musical mono-culture and to a large extent we are no longer interested in musical diversity and varied musical expressions and genres.I am working on several interesting projects, but it would be premature to start talking about any of them at this point."
And the one thing life has taught her? She quips, "That there is always more music to learn and more music to enjoy!"
**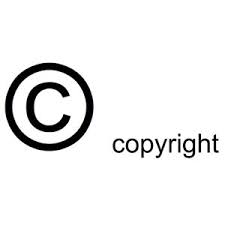 with The New Indian Express
Reema Moudgil works for The New Indian Express, Bangalore, is the author of Perfect Eight, the editor of  Chicken Soup for the Soul-Indian Women, an artist, a former RJ and a mother. She dreams of a cottage of her own that opens to a garden and  where she can write more books, paint, listen to music and  just be.