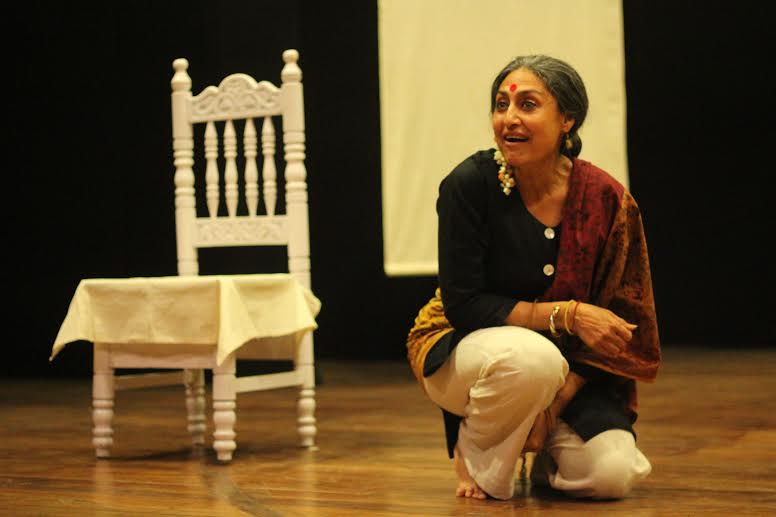 When the kitchen is not just a place for opening cans or tearing the tops of boxes, it offers the thrill of creation which is shared with poets and sculptors painters and musicians when one is inspired to cook a new dish. This is the essential spirit of Kitchen Poems... an experience, an exploration of the sublime in the unlikely terrain of routine. Kitchen Poems is a solo performance of Dhiruben Patel's poems, strung together to take audiences on a journey through a woman's changing perspectives of life as she journeys on from childhood to old age with her life in the kitchen. She talks of the world outside her home, of progress, of technology and of forgotten times and times to come too. Of 100 poems 60 plus poems are performed as a theatrical piece by actor and director Padmavati Rao.
**
Nostalgia visited through old Hindi songs rendered live lends the performance a charm to be experienced. It offers the audience the field of play to revisit tender moments of everyday life along with those emotions that bring alive all that is held with preciousness within. With a dash of wit and many home truths Kitchen Poems strikes a chord with many a man and of course, women too.
**
Kitchen Poems
 is coming to Rangasthala, M G Road Metro Station, Rangoli Art Centre,Bengaluru on the
28th of May 2016 at 6 PM and 8 PM
. Tickets are available at
bookmyshow.com
.