Jab kabhi tera naam lete hain… dil se hum intaqam lete hain
meri barbadiyon ke afsane… mere yaron ka  naam lete hain
bas yahi ek jurm hai apna… hum muhabbat se kaam lete hain 
har qadam par gire par seekha… kaise girton ko tham lete hain
(Whenever I take your name, I put my heart through agony..
the tales of my devastation speak of the friends who destroyed me..
I am guilty of one thing alone  That I love unstintingly..
Falling at every step has taught me ..
how to lift those who have fallen besides me..)
That was Sardar Anjum, a poet of Punjabi descent with the love for Urdu running in his veins and humanism glowing from every word  he wrote.
It came as a shock to me that the 72- year-old ailing poet had passed away a few days ago and his death was just a passing mention in the mainstream media. It is not surprising though. If we didn't love our poetic legacy enough to protect Parchhaiyan, Sahir Ludhiyanvi's home and allowed Indian poetry in Urdu to fade away, it is not hard to understand why Shahid Kapoor's nupitals would make more news than Sardar Anjum's death.
He was familiar to lovers of modern ghazals as Jagjit and Chitra Singh had sung a lot of his poems like chalo baant lete hain apni sazaien, humsafar hota koi toh baant lete dooriyan and more. Fans remember him also for the two movingly romantic songs he penned for a 1989 film called Gawahi (Dekh ke tum ko and Bhool bullaiya sa yeh jeevan) but he was much more than his mainstream work.The recipient of 19 state awards, Padma Shri, Padma Bhushan, Punjab Ratan, and Millennium Peace Award, had to his credit more than 27 published works in Urdu and Punjabi.
He was acutely aware of the apathy that artistes are treated with in India and constantly took a stand for their rights. He walked his talk till the end refused the Shiromani Urdu Sahitkaar Award, and its purse of  Rs 2.5 lakh even though he himself was battling ill health. He wanted medical insurance for senior poets and also respect. Over the past few months, the diabetic ridden poet's foot had been amputated and he still had the courage to stare death in the face and say that he would go only when God needed him. Not before that.
His rebellious writing often recalled Sahir Ludhiyanvi, another fiery, progressive Urdu poet. Not surprisingly, he would always participate in Jashan-e-Sahir, a mushaira honouring the late legend.  His book Goongi Tareekh was a cry against terrorism in Punjab and he was an integral part of Chandigarh's cultural fabric, of Punjabiyat, of the tradition of Punjabi poets writing in pristine Urdu, of the tehzeeb that India's stalwart poets once breathed and lived. A tehzeeb of inclusion, of undivided human stories that belong to Hindus, Sikhs, Muslims, Christians, to all Indians regardless of who they worship.
With his passing, one more beacon of conscientious Indian poetry has disappeared. Just how many poets today would write something this poignant and profound?
Tera mera jhagara kya jab ik angan ki mitti hai
Apane badan ko dekh le chukar mere badan ki mitti hai
Why do we fight, when your home is made of the same clay as mine?
Touch your body and you will find.. it is made of the same clay as mine .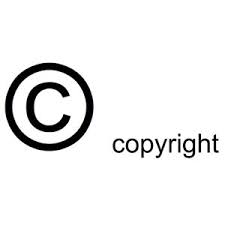 with 
The New Indian Express   Reema Moudgil works for The New Indian Express, Bangalore, is the author of Perfect Eight, the editor of  Chicken Soup for the Soul-Indian Women, an artist, a former RJ and a mother. She dreams of a cottage of her own that opens to a garden and  where she can write more books, paint, listen to music and  just be silent with her cats.