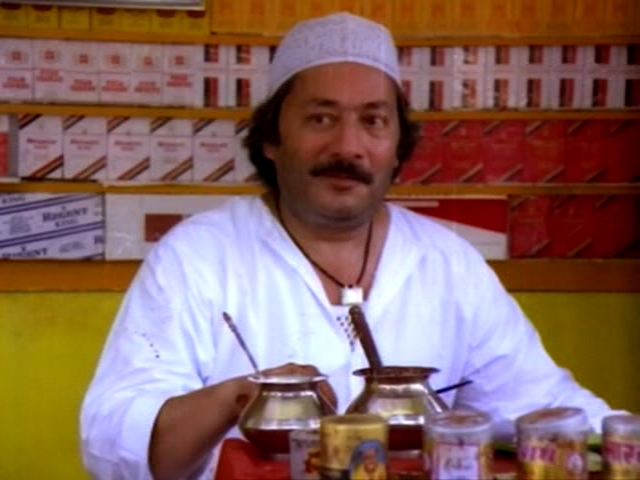 The irony hits you only in retrospect. When you remember that Saeed Jaffrey played Mr. D'Silva, a jolly and down-on-luck owner of a shabby chic bar in Ramesh Sippy's wannabe romantic opus Saagar, while his former wife Madhur played an imperious matriarch overseeing an empire. You did not notice anything other than two actors in character because both Saeed and Madhur, had by then, together and individually, lived a life so rich that they did not bring any toxic baggage to any space they worked in. Saeed in any case was one of the most confounding actors.
He was a 'type'..the kind steeped in nafasat, refinement and the etiquette of a nawabi culture that we saw replayed in Ray's bejewelled Shatranj Ke Khiladi and the stirring TV series, The Jewel In The Crown. But he was also a quicksilver performer who could play anyone. Do anything.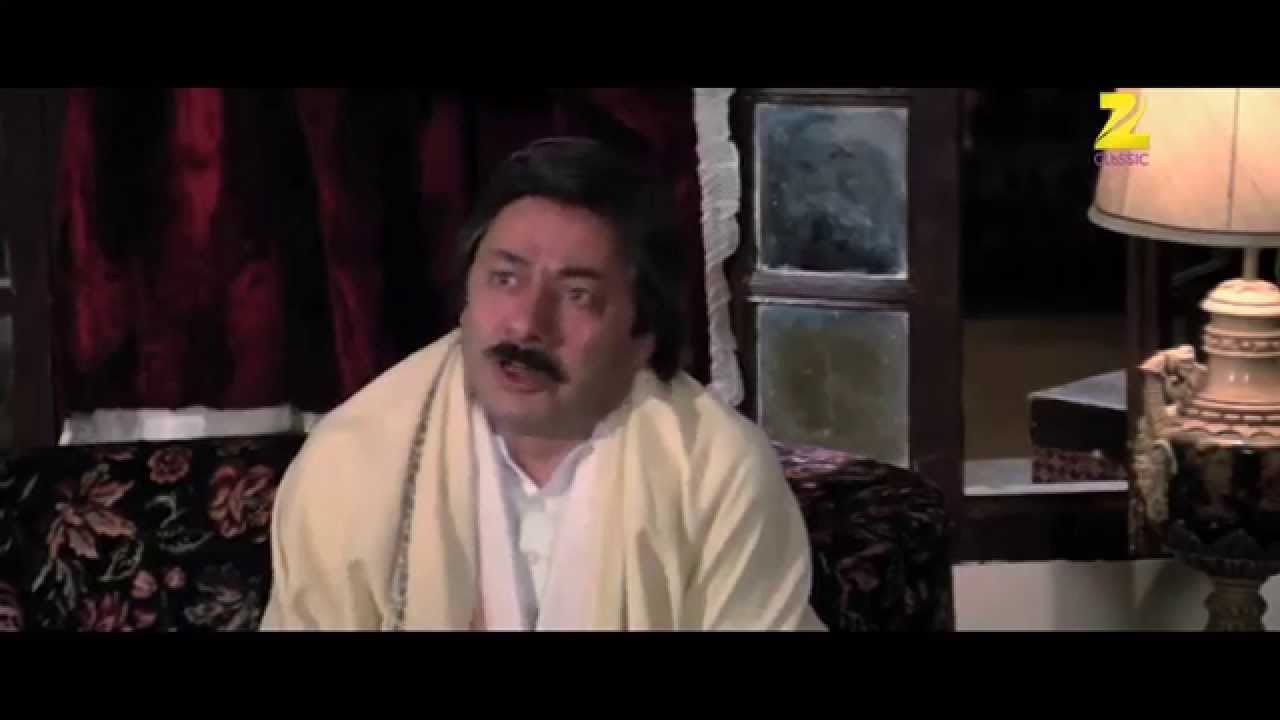 He was the genial, generous, Lallan Miyan, a witty paan stall owner in Sai Paranjpay's Chashme-Buddoor chiding young boys for their spending habits and laughing over their romantic failures. The straight-talking, dangerously radical Kunj in Raj Kapoor's Ram Teri Ganga Maili who openly lives with a woman in defiance of a society where woman are either subservient wives, docile daughters or commodities to be used at will. Suri saab, the Punjabi show-off in Shekhar Kapoor's Masoom who flaunts his cricket playing  son and his riches, gets high in parties as he sings Huzur iss kadar bhi..but then gets reflective and empathetic as his best friend gets sucked in a family crisis. The steely Sardar Patel in Gandhi. The hyperventilating filmy dad in Dil and Yeh Dillagi. The wily Biju Ram in Far Pavillions.
**
The man who could flare nostrils and modulate his voice to match the overwrought pitch of Bollywood inanities to the powerful yet understated performer in cross-cultural narratives like My Beautiful Laundrette, A Passage to India, The Guru and so many more stories spread across cinema screens, theatre and television. He was conversant with the span and depth of the works of Shakespeare, Tennessee Williams, Fry, and Wilde, was the star student of the Royal Academy of Dramatic Art in London, was a Fulbright scholarship winner and had two post-graduate degrees.
**
What Saeed had that few actors can boast of is a well-rounded education that included the study of poetry, classic literature, languages and the arts in all their diversity and plurality. He was truly a man of the world. Someone at ease with playing a nuanced character on a Merchant Ivory set as well as a inhabiting a foot-stomping cliche like Dharamdas Bajaj in Naseeb.
**
He also had something that cannot be taught and learnt. A sense of pure joy in the craft of performance that you saw in the twinkle of his eye as he delivered a line with swaggering finesse, in the mannerisms he cultivated for his characters, in the layered silences he exuded while playing chess in Shatranj Ke Khiladi, in the joie-de-vivre he exuded as he tried to dance to something as inane as Ole Ole. He was never not 'there' in a role. He was an actor who made the worst of scenes come to life because he invested everything he had in them.
**
He brought his technique, his heart and soul and passion to the roles he played and that is why he is one of the few actors in the world who are memorable not because of the films they were in but because, well..simply because they were unforgettable. Saeed Jaffrey was also a symbol of India's seamlessly composite culture. Someone who belonged to Benaras and Lucknow. To Ganga and Jamuna. To all of us. And we will miss him because in the age of instant surface gloss and frippery, he was an actor with great substance and also playfulness. I hope he is  playing chess with a worthy opponent up there, draped in a priceless jamawar shawl and puffing at a hookah even as he replays Shakespeare in his head for his next stage performance.
**
Reema Moudgil is the author of Perfect Eight, the editor of  Chicken Soup for the Soul-Indian Women, a  translator who recently interpreted  Dominican poet Josefina Baez's book Comrade Bliss Ain't Playing in Hindi, an artist, a former Urdu RJ and a mother. She won an award for her writing/book from the Public Relations Council of India in association with Bangalore University, has written for a host of national and international magazines since 1994 on cinema, theatre, music, art, architecture and more, has exhibited her art in India and the US…and hopes to travel more and to grow more dimensions as a person. And to be restful, and alive in equal measure.