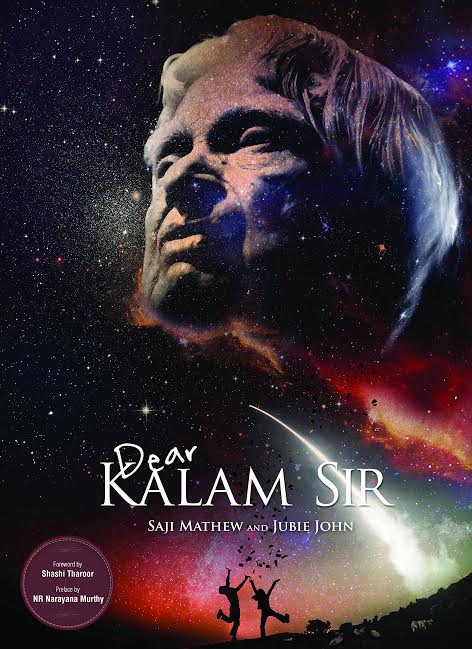 On July 27, 2015, the entire nation was shocked by the sudden demise of the revered Dr. Avul Pakir Jainulabdeen Abdul Kalam. 'Dear Kalam Sir' is a tribute to him, based on a concept that LetterFarms,  a Kochi-based NGO hit upon. They ideated an art project, inviting people to write postcards expressing their sentiments about the late President on his 84th birth anniversary. The goal was to craft an anthology of postcards and the response was staggering. What emerged was Bloomsbury India and Letterfarms' book 'Dear Kalam Sir' where postcards from over 200 cities  summed up the essence of Dr. APJ Abdul Kalam as a much loved people's President who epitomized the value of knowledge whilst exuding an aura of humility. While, the nostalgia of old-fashioned yellow postcards was instrumental in reviving the long forgotten charm of hand-written notes, the postcards also became colourful canvasses for the lasting emotions of Dr Kalam's  admirers in the form of beautiful artworks and colourful messages.
The book captures the affectionate relationship shared by Dr. Kalam with the people of India, specially the youth. Even during his Presidential term, he would find the company of youngsters more endearing than anything else.
The book is co-authored by Jubie John and Saji Mathew, also the co-founders of LetterFarms, that aims at building relationship competency in education and professional development.
This campaign initiated by LetterFarms, is now all set to be the largest handwritten postcard campaign for a public leader and recounts the extraordinary journey of a young boy from the small town of Rameshwaram to the highest seat of power in India through the prism of different perspectives.
True to the expression "A picture conveys a thousand words", this incredible campaign has  ignited thousands of minds and unleashed their creativity. The real essence of this wonderful book is that Dr Kalam's ideals cannot be confined to boundaries of regions or languages. Every postcard feels special and the final postcard says with great emotional charge, "I have seen God, I have seen Kalam."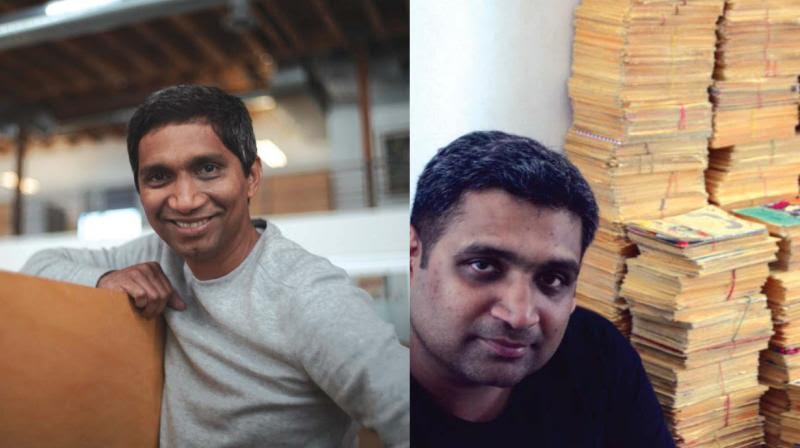 About the authors:
SAJI MATHEW: From producing award-winning TV shows to running well-oiled advertising agencies, Saji has worked with some of the top creative powerhouses including FremantleMedia and Leo Burnett in his career spanning 20 years. Having collaborated closely with some of the finest talents and artists across three continents, he is an ardent believer in the power of creativity, bringing people of diverse backgrounds together for a common cause, and to form new 'tribes' to bring positive changes to ordinary lives. LetterFarms, the non-profit organisation he co-founded, is a manifestation of his belief. Originally from a tiny village in Kerala, he now lives in Los Angeles with his wife and two sons.
JUBIE JOHN: A management consultant for over 15 years advising some of the most admired organizations in different parts of the world, from start-ups to industry giants, Jubie is a passionate fan of human potential, mental resilience, and team spirit. A fervent advocate of youngsters leading social innovation, he zealously follows societal progress and the impact of purpose-driven millennial stakeholders in social transformation. Convinced by the role that relationships play in the success of individuals and organizations, he co-founded LetterFarms and leads its effort to start an active dialogue on developing relationship competency, as a key component in education and professional development. 'Emotionally tied' to the Mehrangarh Fort in Jodhpur where he grew up, Jubie loves travelling and lives in Kochi with his family.
About the book:
Dear Kalam Sir,  Bloomsbury Publishing India Pvt. Ltd, Rs. 1,274/-
You may check out the book at: Amazon – http://www.amazon.in/Dear-Kalam-Sir-Saji-Mathew/dp/938614106X
**
Madhusudan M has a B.Tech degree in Textiles and is an MBA. Writing is his passion and so is connecting with anything that inspires the writer in him.