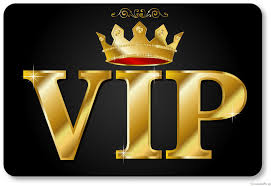 Have you ever been whistled out of a public park, shooed while halting at a parking place, insulted at a railway ticket window, mocked at a police station? If you were a common citizen of India, you must have been. Admit it.  Born and brought up in India, I have faced this and often my friends have told me,"If you were a VIP  or a VVIP you wouldn't have to face all of this." I have heard VIPs and VVIPs get privileges for various things. Their vehicles seldom face traffic and never get towed.
**
They sit in the front rows at various functions. They have a private bungalow for  which they pay no money. Even the gods favor them by giving them 'darshan' without making them wait in serpentine queues! I asked my well wishers how I could add that suffix VIP to my name. One of my friends who is quite a comic said, "haha… very simple,  you must marry a VIP."
**
I laughed  and ignored his remark. My parents suggested that education will get me places. I took it seriously. Then one day with a degree in my pocket and an added feather of a designation in my cap, I walked what looked like my future when a constable shooed me away retorting, "Side se chal,minister ka gaadi aata hai."  I defended myself saying I had not trespassed the barricades. But my words went unheard. I was fuming inside. I was an educated, qualified employee of a reputed organization. How dare he humiliate me? Well,  he could atleast have said, "Side se 'chalo' " instead of "side se 'chal'."  In Hindi, the vowel 'o' when adjoined to the verb, adds respect to the addressee. This wasn't too much to ask.
**
I posted about this incident on Facebook. I got 58 'likes' but that didn't fetch me a VIP tag. I moved on. Someone suggested making more money  to get a VIP tag. I  went on and bought a flashy car but it was denied entry to various places meant only for the elite class I forever yearned to belong to. I could never pay obeisance to the more sanctified religious places nor  sunbathe at private beaches or simply pass by  the toll plazas. Then someone recommended that fame could buy me a VIP label. But I wasn't  convinced.
**
I knew of celebrities who were treated like ordinary folks in courts and jails while the VIPs were not. I believed by being a celebrity I could at the most board an aircraft privately. But that's hardly VIP treatment. How about flying for free? That's like a VIP! My friend told  me that I was asking for too much. So I considered marrying  a VIP. I placed a matrimonial ad in a news paper: 'Wanted a bride for a boy – educated, working, height 5' 6", middle class family. Only VIP girls may contact'. No one contacted. It proved that the VIP clan was an endogamous group. They never marry outside their privileged community.
**
I was frustrated. I started day dreaming of a state where a) the administration treated all citizens alike, b) where the rules were more practicable, more citizen-sensitive and friendly c) where citizens endorsed the rules out of respect for fellow humans and creatures.
My comic friend suggested again, "Why don't you buy a sticker that reads VIP and get it glued to your car." This time I didn't ignore his remark. I considered it seriously. Then I thought to myself: Fixing a VIP tag on a hard earned car was too cheap, too demeaning.
**
Nilesh P Megnani is a professor of philosophy who teaches not just the academics of his subject but the purpose of it to his students. He writes whenever he feel inspired and believes life  is workable hypothesis and love, the elusive potion that might transform humanity Connect with on neelvijayalaxmi@gmail.com