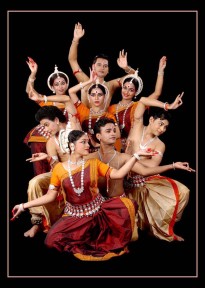 Even if you are not a connoisseur of Indian classical dance, don't miss the five-day Ananya Dance Festival that will be held in Delhi this October. Now in its tenth edition, Ananya is one of Delhi's most awaited cultural events that has wowed the audience year after year with its innovatively packaged presentation – an aesthetically lit up Purana Qila is used as the backdrop – and a careful selection of budding as well as senior performing artistes.
Says Sanjeev Bhargava, festival director: "Festivals held in open public spaces, where entry is open to all, truly democratize culture. Ananya is one such attempt to showcase Indian classical dances in their purest form so that they reach out to more and more people of all ages and strata of society. In this age of television boom and growing TRP's of reality television, our heritage and culture needs to be preserved amongst the future generations. This festival's growing popularity amongst all sections of Delhi's audience is true testimony that our classical arts have what it takes to weather all storms."
Bhargava is not exaggerating. In the past editions, one has seen the audience spilling over into the aisles at the venue and even into the far off lawns at Purana Qila, and this season is perhaps going to be no different.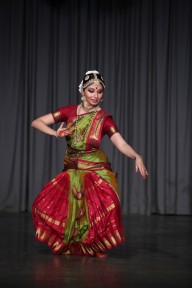 The festival is slated to kickstart with an Odissi rendition by Aruna Mohanty – a disciple of Guru Gangadhar Pradhan – who excels in the abhinaya aspect of Odissi. Seeking diversity within the framework of a deeply religious and traditional presentation, she will present Gatha Odissi that spins the story of transformation and resurgence of Odissi dance spanning from the Jagannath Temple of Puri right up to the contemporary stage. Says Mohanty: "Around the middle of the 19th century, a new resolve paved the way for the resurrection of the flagging traditions of this dance form. In our presentation, the danseuse damsels break out of their stony incarnations from temple-walls and metamorphose into life as a sign of revival."
Moving forth from the soft, lyrical movements of Odissi, the stage on the second day of the fest will be set for the quicksilver movements of Kuchipudi. Vyjayanthi Kashi, one of the top ranking exponents of this dance form, has put together a choreography that is highly theatrical and experimental.
Says Kashi: "At Ananya, we will be performing various themes embodied in Kuchipudi. The recital begins with salutations to the goddess of the village, a composition of Vedantham Parvateesam, the great grandfather of Kuchipudi. Then there is Dashavataram, Tarangam and Thillana which have been given new dimensions in choreography, composition and presentation."
She explains that Dashavataram is being presented in multiple ragas outside of the more familiar Mohana raga while Narayana Teertha's Pahi Pahi, a rarely used number in tarangam from Krishna Leela is being presented as group choreography. Lastly, Thillana which is generally a concluding item dedicated to the Sun God, ends with a beautiful mix of nritta and nritya elements as a tribute to how each day begins with the Sun. She says: "Even though this may be the last item of the repertoire, every performance in fact is the just the beginning of many more to come.  It is also a tribute to the fact that a performance never truly concludes but continues to live in the hearts of the rasikas and the artistes."
If there is one dance form that can be constantly improvised, with each moment and movement having its own innate beauty, it is Kathak. Another accomplished choreographer, Vaswati Misra, also the founder of the Dhwani group, explores these varied nuances through an eclectic selection of shorter pieces as well as some excerpts from her group's production like Jeevan and Kalpataru.
Day Four of the festival will showcase Priya Venkataraman, a young dancer known for her adherence to the classical style of Bharatanatyam and its traditional repertoire.
Venkataraman and her group will begin with a traditional Mallari followed by a sloka in praise of the lord of dance – Shiva. Nrityaharam – an especially composed site-specific piece has been choreographed to bring out the architectonic beauty of the dance form while playing with melody and rhythm. The grandeur of Shiva's dance is explored with poet Muthuswamy Dikshitar's kriti titled 'Ananda Natana Prakasham' and they will bring the evening to an end with a fast paced thillana.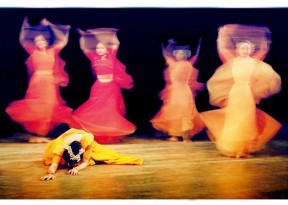 What will be the grand finale and aptly so, is a recital titled Sannidhi that will combine seven classical dances of Kathak, Bharatanatyam, Odissi, Manipuri, Kuchipudi, Mohiniattam and Kathakali into one performance. Presented by Parwati Dutta, the production starts with chants highlighting the sacredness of water. Says Dutta: "Obeisance to the sacred waters is a quintessential element of Indian culture. In this production, the seven sacred rivers – Ganga, Yamuna, Saraswati, Godavari, Kaveri, Narmada, Sindhu symbolically represent the seven Indian classical dances. A tradition is often metaphorically correlated with a river that flows with time and nourishes mankind. Similarly, our dance heritage that had originated thousands of years ago has evolved over the centuries and is intrinsic to our cultural consciousness."
Ananya Dance Festival will be held at Purana Qila, Delhi, from
October 1 till October 5, 2011, from 7 p.m. daily. Entry is free. Log in to www.sehernow.in for more details