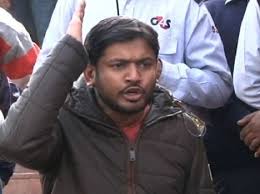 Sometime back,  Aamir Khan was reviled because his wife was disturbed by what she read in the newspapers and for the sake of their son, wondered if they should settle in another country. Khan said loud and clear that it shocked and devastated him that his wife could feel that level of fear. In the days to come however , he was trolled on social media, painted as an anti-national citizen, lost prestigious endorsements and was at the receiving end of more hate and virulence than he has ever received in his long career. All in the name of the nation, he had clearly said, he loved. He was chosen to be disbelieved and both he and Shahrukh Khan were and are reminded, just like Beyonce was in the US, for showcasing the pain, power and persecution of Black lives during the recent Super Bowl, that their job is to entertain, to be grateful for being given opportunities that had made them rich and famous and not talk of stuff that well, they are too fortunate to have encountered first hand.  So what if Shahrukh's car was stoned recently or threats are being articulated loud and clear that their films will not be allowed to run in theatres. And how dare Beyonce politicise entertainment? Can't she just sing and dance? So what if some black lives do not matter, she is a celebrity and successful, isn't she?
**
A few weeks ago, a young student Rohith Vemula committed suicide because of a system that took away his will to fight for his dreams. And the debate that ensued in the wake of his death also touched upon, among many other issues, this all important query, "Was he a Dalit, really?" Because that question was somehow more important than the circumstances that had pushed him over the brink. The only thing they could not call him was, "anti-national" because he was, well, dead already. Imagine if he had chosen to fight like JNUSU president Kanhaiya Kumar who was arrested for..hold your breath…yes, nothing less than sedition. A word that literally means, "Conduct or speech inciting people to rebel against the authority of a state or monarch." Was Kanhaiya rebelling against India or those who run it? And who is this authority of state meant to protect? Not boys like Kanhaiya for sure, whose mom, an Anganwadi worker, earns around Rs 3000 a month and raised him in an impoverished home.
**
He has been arrested and he and his young friends are being painted with the unforgiving tar of the damning word, "anti-national" because they took on politics of division. Before his arrest, Kanhaiya delivered a speech in Jawaharlal Nehru University campus which only a few independent news purveyors have dared to air in full (https://www.youtube.com/watch?v=KMi0D__l7IEJNUSU). In fact sometime in the middle of the 20 minute monologue, you heard an onlooker say, "Yeh media wale nahin chalayenge," and they did not. And for good reason. Because Kanhaiya spoke for dalits, for women, for minorities and against the suppression of independent thought in our universities. He spoke of how Gajendra Chauhan was foisted upon the FTII. How those who speak of women as goddesses are abusing his mother by sending him vile messages. How violence was not just about shedding blood with a gun. How  institutionalised violence disempowered citizens and must be resisted.
**
He spoke against the RSS and the ABVP. He said, he did not need a patriotism certificate from the RSS because he believes in the Constitution and the ideology of Ambedkar. He spoke about how the same forces that are branding some students as anti-national will come asking for their votes during elections. He spoke about the danger of the media becoming the mouth-piece of the government like it was during the Emergency. He spoke about the demons of "jaativaad, manuvad and Brahmanavaad" that needed to be fought. For those who will jump at the thought that he was reviling a religion, it is important to underscore what young people feel when they are denied the entitlement that comes when one is part of a "majority" be it socio-cultural, religious or economic. Forget Dalits, remember how black and north-eastern students are treated sometimes in our cities? How voluble, 'parkati' women are willed to stay invisible and silent because if they spoke their minds, wore what they wanted, they would somehow tilt the balance of everyone's moral universe?
**
Those who clean sewers, pick and sort our garbage, clean our dishes are still treated as untouchables. We don't hug them, eat with them and validate their humanity. Those who drink from separate wells in villages divided across caste lines face different levels of discrimination when they come to bigger cities for an education and a livelihood. And when they complain of marginalisation by our political system, we tell them to shut up. How dare they complain when our taxes are funding their education? Do we see the chasm that is dividing us from our fellow Indians who do not belong to our religion, our social milieu, our idea of India? Should not our love for India include all Indians? Culture is not a sacrosanct well. It is a river that must flow to nourish not just a few but everyone. Nationhood is not one view-point. But many. Young people  like Kanhaiya and Rohith Vemula do not accept the idea of India that does not include Dalits, the poor, the dispossessed, women and minorities. As Kanhaiya said, "If  mother India does not respect my mother, my reverence is not for her."
**
Kanhaiya's speech clearly demarcated the difference between pure patriotism based on equal opportunity for every Indian and caste and religion fuelled politics that pits us against everyone who is not like us and herds them under the umbrella of anti-nationalism. Dissenters. Students who refuse to be treated like sheep. Anyone who speaks against a right wing political ideology.
**
What if Rohith was not just a student who killed himself after being marginalised? What if Kanhaiya was not just a pesky young student asking for a country that includes him and justice that is not for a few? What if these were our children? Children we had birthed in dire poverty, loved and invested all our hopes and dreams in? Kanhaiya is in police custody and the Delhi Police Commissioner B.S. Bassi said on Monday that, "there was irrefutable proof against Kanhaiya Kumar that he had joined the meeting in the campus where anti-national slogans were raised. He also raised these slogans."
**
Before we vilify him and the JNU students, let us please HEAR what he said. Let us please always sift the mainstream media propaganda against those who question entrenched power equations because we are dealing with precious human lives here. We did nothing to save Rohith Vemula. Let us not sacrifice Kanhaiya too at the altar of selective patriotism. Voices of dissent and protest are essential for the health of every democracy. Unless we are no longer a democracy. Then we should just shut up and line up like sheep. Because really, sooner or later, it will be our turn to be slaughtered.
**
Reema Moudgil is the editor and co-founder of Unboxed Writers, the author of Perfect Eight, the editor of  Chicken Soup for the Soul-Indian Women, a  translator who recently interpreted  Dominican poet Josefina Baez's book Comrade Bliss Ain't Playing in Hindi, an  RJ with Timbre Media and an artist who has exhibited her work in India and the US and is now retailing some of her art at http://paintcollar.com/reema. She won an award for her writing/book from the Public Relations Council of India in association with Bangalore University, has written for a host of national and international magazines since 1994 on cinema, theatre, music, art, architecture and more. She hopes to travel more and to grow more dimensions as a person. And to be restful, and alive in equal measure.