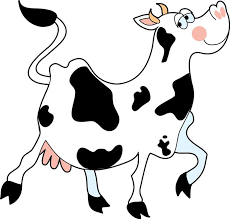 Actually she isn't. That headline was only meant to grab eyeballs.
She fought again odds to educate herself. No not just school or college. She dared to go to the university. And then get herself a post graduation degree.
Though she married my father through an arranged marriage, there was nothing 'arranged' about her marriage.
She was brave enough to go out and hold a job at a time when few women worked. She worked at a school and then at a college. She grew in her profession, first an assistant teacher, then a lecturer, then a professor and finally retired as the principal of a girls' college.
She cooked and kept her home like most working women do. Her children were neat, had their hair oiled and combed, wore clean clothes and never went to the play ground without wearing shoes.
They also went out on school trips and summer camps, participated in extra curricular activities all of which cost that extra little bit of money. Which she was clear was not possible if her family had to depend on a single income.
She did not hesitate to spend time with herself. A ladies evening out at the movies with her friends, or an workplace lunch was rather routine and that was the time when father kept the kids busy by letting them run wild and all over the place. (How we loved that bit of indulgence and the reversal of traditional roles of strict father and a lenient mother.)
My mother could cook up a storm, but she never hesitated to appoint cooks whenever a need arose. She also never asked her girls to learn cooking, because she never thought of it as a necessary skill. It was something that one learnt whenever one felt the need to.
My mother raised girls, who never heard phrases like  "colour of the skin," "importance of being seen not heard," or "girls cannot do this".
My mother's daughters wore their hair short because long hair called for too much maintenance, dressed in short skirts because they liked it, and loved and married out of choice because the right to choose who to spend their lives with was theirs alone.
My mother's daughters proudly followed in their mother's footsteps and chose the subjects they wanted to study and the professions they wanted to take up, because they were never told to "stop being a chatterbox" or "only boys can do that job" or "don't be so bossy."
My mother is a proud woman who raised proud daughters.
A cow for a mother? Naah! And, thank god for that!
Asma has done her Masters in Journalism and worked with several newspapers in Bangalore and Chennai. She is an activist, a full-time mother, and a sometime media consultant with several organizations.