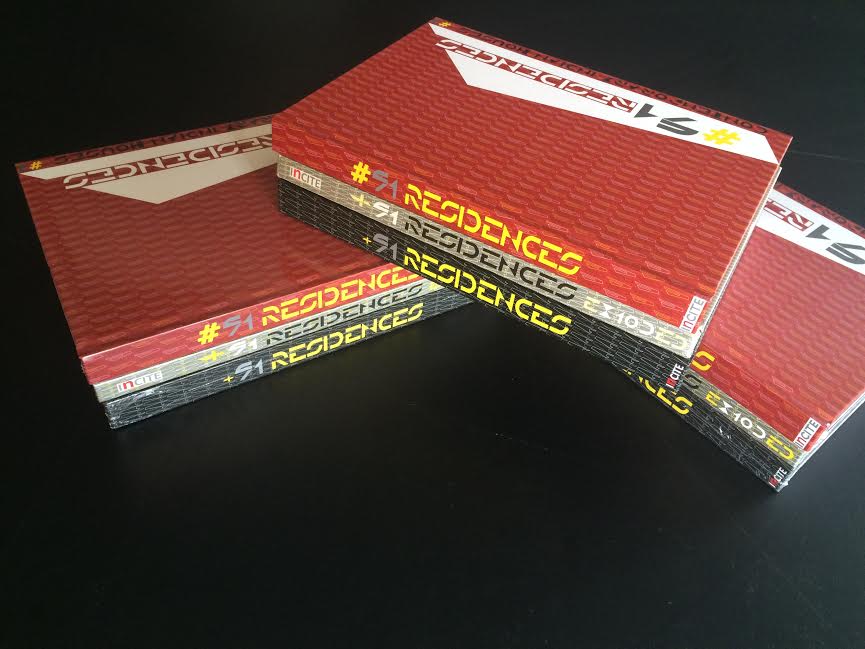 Contemporary Indian Houses publication InCITE's +91 RESIDENCES exhibition on contemporary Indian architecture was first presented at Goethe-Institut/Max Mueller Bhavan, Bangalore in 2010. The exhibition showcased 91 architect-designed dwellings, 19 works-in progress and a model display of over 40 houses designed by over 75 architects in more than 25 cities and towns across India between the years 2000 and 2009.
The +91 RESIDENCES publication features the 110 residences showcased in the exhibition.
The +91 RESIDENCES – eXTenDed compilation added forty nine projects designed by architects and built in India between 2000 and 2011 to the 91 Residences in the first volume. The exhibition was held at the Visual Arts Gallery India Habitat Centre Delhi in June 2011. The publication also includes ten essays by architects.
#91 Residences – Contemporary Indian Houses, the third volume on contemporary Indian Houses designed by architects features 108 new projects. A poster [15.75" x 22.24"] is included with the book.
The compilations present projects through photographs, drawings, conceptual sketches or models and a brief write-up.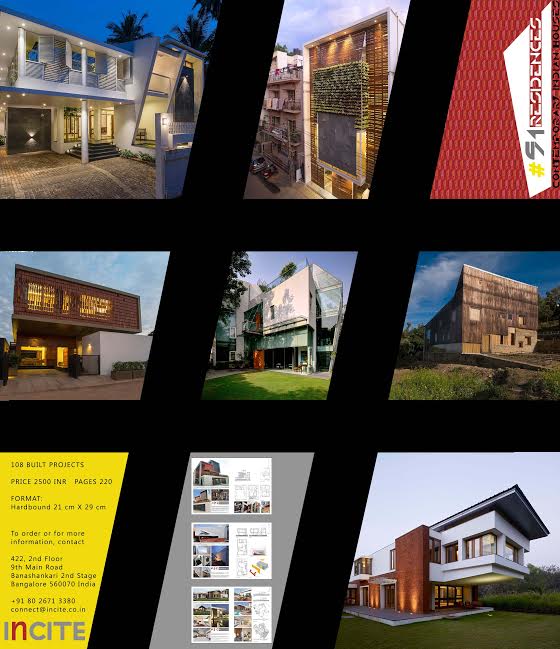 The +91 RESIDENCES which was sold out has now been reprinted and all three volumes are available at this address :
InCITE 422 1st Floor 9th Main Banashankari
2nd Stage Bangalore 560 070. Ph: 91 80 2671 3380.
Please write to connect@incite.co.in to order your copies.
Title: +91 RESIDENCES – Contemporary Indian Houses
ISBN: 978-81-908238-1-4
Format: Hardbound
Price: 2500 INR
Language: English
Pages: 270
Title: +91 RESIDENCES exTenDed – More Contemporary Indian Houses
ISBN: 978-81-908238-3-8
Format: Hardbound
Price: 1800 INR
Language: English
Pages: 147
Title: #91 RESIDENCES – Contemporary Indian Houses #3
ISBN: 978-81-908238-4-5
Format: Hardbound
Price: 2500 INR
Language: English
Pages: 220