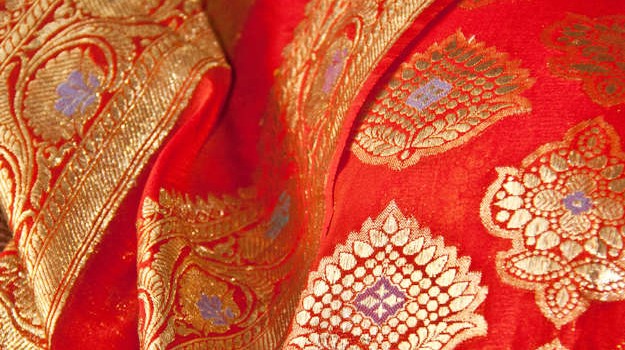 Every year when I see the saree, it seems to disintegrate a little bit more – much like a memory of a marriage. Thread by thread, zari flower by zari flower.
Ma was always reticent about the story behind her wedding saree . And each year, I take it out once to remind myself what it looks like. Each year, it feels like it disintegrated just a little bit more and every time, in my mind, I put it back together again, gently, lovingly.
The soft ghee-beige border comes together by itself to form a smooth unblemished texture. The delicate golden thread booties come together cohesively and form their conch shell like patterns. The zari flowers on the red border mend themselves. Like a relationship magically mended – just like that.
Gently, lovingly, inviolably.
*This piece was written in response to a writing workshop prompt by Unboxed Writers.
Duhita is a starving writer who rarely finishes any writing that she starts. It may be the hunger. She is always hungry. Aside from the fine art of procrastination, Duhita has been in the business of understanding consumer behaviour/ design thinking/ innovations for over a decade. If incentivized well enough, she can even have a conversation with a tree.