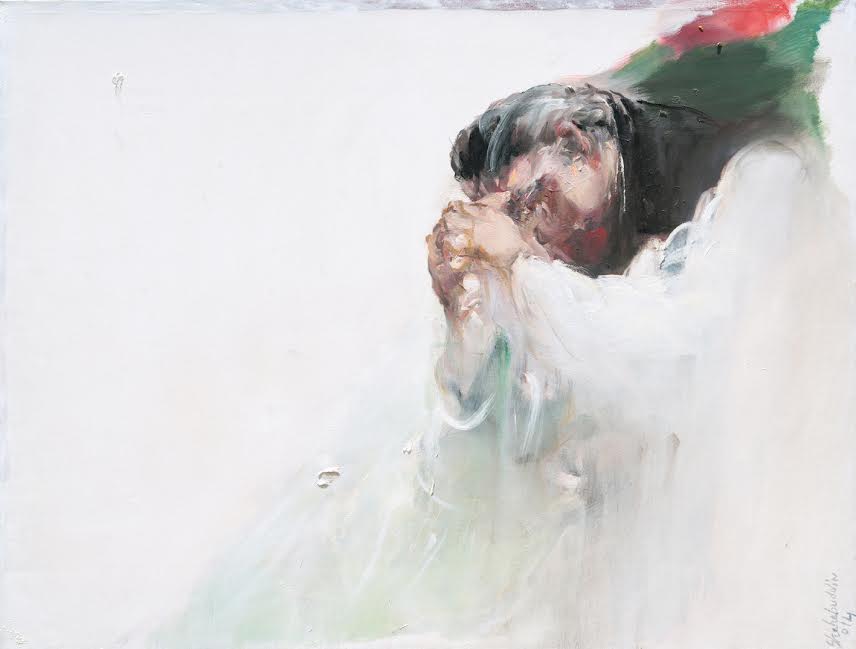 Bangladeshi artist and war hero Shahabuddin Ahmed is showing select paintings at Rashtrapati Bhavan Museum Gallery for four days staring tomorrow.  And when we call, he speaks softly over the phone from his residence in Paris, his voice warm and affectionate, and surprisingly unaffected by the harshness of war.  Ahmed imparts the same sense of calm to his paintings.
Ahmed will be in New Delhi on the invitation of President Pranab Mukherjee – who had first seen the 67-year- old artist's work at Ganges Art Gallery in Kolkata in December 2015 – to display 12 large-scale works in a show titled Shanti. Settled in Paris for nearly four decades now, Ahmed is a celebrated international persona and the national pride of Bangladesh. Above all, he is a Mukti Joddha, a 'Platoon Commander', who fought in the liberation war of Bangladesh, as a twenty-one- year old, alongside Sheikh Mujibur Rahman, the founding father of Bangladesh.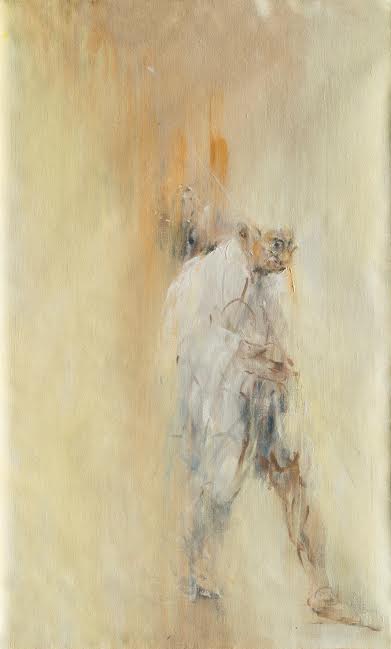 India is very close to his heart as well, and so are Indian icons like Mahatma Gandhi, Rabindranath Tagore and Mother Teresa.  His skillful portraits of these figures, along with other figurative paintings, are done in delicate, subtle hues and smooth flowing forms evoking a sense of nostalgia and compassion.
Writes Gerard Xuriguers, art critic in France about his work: "Shahabuddin, before settling in Paris, experienced a threatened identity, in Bangladesh that he vigorously liberated in 1971. This period of his life, both dramatic and full of hope, has undoubtedly affected his artistic path and forged his character. However, he did not turn into a militant painter, but simply a painter, a painter that always cared more for painting than for the subject of his painting."
"The experience of war has guided my path, but contrary to what many believe, I don't paint war and war is in no way my creed," says Ahmed. "What I want to depict is the human suffering in defiant postures, borderline situations, in which the individual has to reach his limits. Nor do I choose death as a subject, because deep down, the nature of my interest is rather optimistic."
Ahmed, born on September 11, 1950, in Dhaka studied at the Academy of Fine arts in Dhaka before obtaining a scholarship to study at the Ecole Superieure des Beaux-Arts de Paris. He has shown his works extensively around the globe. In 1992, he was one of the Fifty Master Painters of Contemporary Arts, an award bestowed on him at the Olympiad of Arts, Barcelona. He also received the Shadhinota Padak in 2000 (The Independence Day Award for his contribution during the Independence War of Bangladesh in 1971) and the Ordre des Arts et des Lettres in 2014 for his contribution to Art in France and globally.
His creations are in collection of the Museum of Bourg-en- Bresse in France, the National Museum of Bulgaria, the Olympic Museum of Lausanne in Switzerland, the Seoul Olympic Museum in Republic of South-Korea, the National Museum of Taiwan, Bangladesh National Museum and many other galleries and private collections.
The show is on at Rashtrapati Bhawan Museum Art Gallery, Gate No. 30, President's Estate, New Delhi -110004, from February 18 to February 22, 9 a.m.to 4 p.m. Closed on Mondays and gazette holidays. Entry fee: Rs 50
Poonam Goel is a freelance journalist and has covered the arts for over 15 years. She contributes on visual arts for various newspapers, magazines and online media. More about her on Story Wallahs. Write to her @ poonamgoel2410@gmail.com