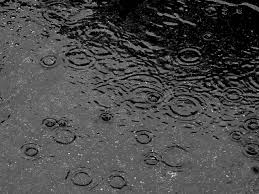 Soft soft was her advent today
Her touch so gentle, almost
Apologetic. She smiled through
The sun's rays, lifting curtains
Quietly. The lingering spray,
Cleared up the mental mist
Of confusion and tiredness.
I danced to work – the last
Few Days are yet to be lived
In this unexplored person's
Skin – scenes to shoot,
Words to make mine, words
That belong to this stranger's
Tongue but are sounded by
Mine. Another role may not be
Waiting but this one – she is still mine.
Mona Ambegaonkar accidentally strayed into the entertainment industry and has been a model, editor, documentary producer and director, writer and award winning actor in theatre, TV and films. She is now working towards writing and directing her own films and is acting in TV soaps and films as well. She has devoted her time in watching life, hers and other people's, has always taken at face value whatever she is told and has always asked and answered direct questions. From this springs the fodder that enriches all her work both on and off the screen. Recently, she has been touring the world with Ek Madhav Baug,  a play about alternate sexuality.