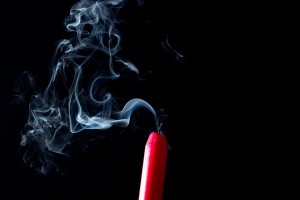 We always tend to classify our life into well-defined, sharply contoured pigeonholes: childhood – youth – middle age – old age.On a more practical and functional level, we divide this linear time into segments of education, professional life, marriage, parenthood,  retirement and more. But what after that?
All through our life, we move on with our well-devised ambitions; carrying the huge baggage of success and failure, happiness and heart-breaks, anticipation and realization. All through this journey we nurture relationships, some of which simply burst like capillaries; some flowing smoothly like the life-giving blood in your veins. And the state of mind comprises of only two aspects – nostalgia for the past, and anticipation of the future. The future seems quite rosy as we paint it according to our sweet will; whereas the past memories are a mixed bag of joys as well as sorrows.
But there comes a time, when the nostalgia bag becomes so heavy that the anticipation for the future diminishes.
As Shakespeare says, all our life, we are doing nothing except playing roles where we have our entrances and our exits. Each role comes to an end at some point. Then you feel that you are there, but still not there. You seem to be losing hold on your identity – an identity that had stuck to you all your life. A professional. A family person. You seem to lose your adequacy. Your value. As layer by layer, these identities melt away, you find yourself all bare and empty; and bereft of the essence that was 'you'. You try very hard to convince yourself that you still have it in you; that there is still a lot to come; and yet, you seem to be groping in the dark to find a foot-hold. Or a handle you can grasp to open a new door for you. You try everything in the dictionary to keep your energy up, defying the age factor; but in the heart of your hearts you know that you have become a jelly ball, like that faceless, shapeless 'Flubber' of William Jones, jumping here and there blindly, reaching nowhere.
No doubt your past achievements do provide a sense of elation and fulfillment; but the unutilised residual energy leaves a deep chasm and vacuity in you. Your own pre-conceived notions about yourself and your apprehensions don't let you rest. Whenever someone asks me, 'What are you doing these days?' my heart misses a beat. 'Should I be doing anything? Why I am not doing it? 'And a sense of failure tugs at the heart.
It's not easy to adopt a new role or new identity so late in life. 'Living the life the way you want to live' has become a cliché. So many wise-sayings, axioms, pinterest boards, and websites try to boost up your self-confidence, and prepare you for your 'old-age', but still. There is a hell of a difference between writing something and living it.  And maybe, that is the key to everything. Living it.
Narinder Jit Kaur is a retired Associate Professor from Patiala,who taught English Literature for 31 Years in various Government Colleges of Punjab. A writer and a translator, she has five books of translations, from Punjabi to English, to her credit Including Voices In The Back Courtyard(Rupa & Co.) -An Anthology Of Short-Stories By Punjabi Women Writers. She writes articles, poems and short-stories in English, Punjabi and Hindi. You can read more from her on narinderjit.com