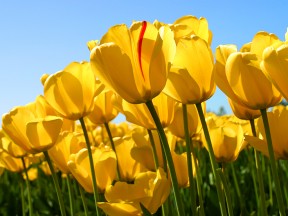 We do not fear dying; we fear being forgotten.
That's why we have death anniversaries, barsis and shraadhs .
That's why we have graveyards longing for someone to stop by.
That's why we have urns on ledges and frames gracing our walls.
But I don't want to be those bones lying in wait.
 I want you to show me how much you love me, today.
I want to know who cares enough to make time for me, today.
I don't want flowers on my grave or next to my photo frame;
I want to pluck those roses with you, today.
Celebrate a victory with you, today.
Feed the birds with you, today…
For tomorrow is tomorrow…
And yesterday, just a cry of empty moments that passed us by.
Insia is a graduate from F.I.T New York (Advertising and Mass communications), loves to tell stories and is a filmmaker. 'The Candy Man', her hard hitting debut film on child abuse won her two 'Best Director' awards in India (2009, 2010) and also got nominated at Barcelona International Film Festival and the New York Short film Festival in 2010.