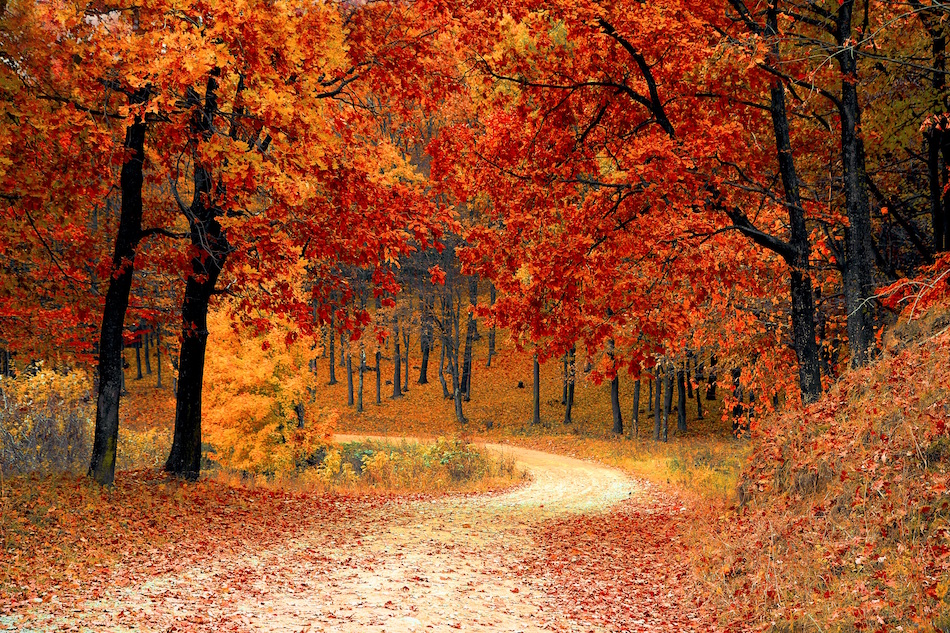 It is hard to deny that the most beautiful season has finally come with its inevitable fall of leaves, chill in the air, and a sense of impending renewal. How delightful it is to relax as you hug a favourite blanket, and, of course, drink hot chocolate or spicy tea as the season ambles by. It doesn't matter who you are: a student, a doctor, a writer or an engineer, this season will make you fall in love with mellow sunsets and the changing colours all around you.
There is also one more way to make your autumn season the most memorable one, and, it is by traveling.  Europe is one of the most beautiful places on Earth, especially, during autumn. That's why we have gathered a small list of best traveling tips just for you.
 The Right Bag
Be rational in your choice and pick a bag that can pack in an essential set of travel necessities for Europe, which mostly depends on the duration of your trip.
The Coziest Outfits
Before packing your bag, think about  what exactly you will  wear during your journey and for what purpose. Try to combine different items of  casual but necessary clothing in order to carry a simple and practical travel wardrobe to Europe. Moreover, Europe is the most hospitable place in the world, where you can find a wide variety of delicious food, and of course, you will have an overwhelming desire to try everything. Do you understand what I mean? Try to choose those type of clothes that won't cause discomfort and squeeze your body when you try the most delicious Italian pasta! Actually, I also recommend that you be more attentive to your diet and sports regimen during your traveling in order to avoid health troubles.
"Must Have" Things
Try to bring with you only must-have things. There is one more good advice for planning your bag – prepare only "one-week essentials." What does it mean? It doesn't matter how long your journey will last, take with you exactly a one-week set of things you need. Believe me, you will be grateful to have light luggage and you can always replenish things that run out.
Comfortable Boots
Another important thing of your travel packing checklist template is the coziest, the most comfortable boots ever. First of all, it's a tricky weather, and elegant open sandals aren't the best option for that season. The second reason is that you are going to visit Europe – the concentration of the most beautiful countries, cities and places in the world. Obviously you will go through dust and water as you go on discovering amazing landscapes, wandering through the old narrow streets of ancient Italy, Spain or France.
The Warmest Sweater
In addition, I cannot miss a chance to point out the importance of a cozy sweater for autumn traveling. That's an irreplaceable thing indeed! It is hard to think of something more beautiful and more romantic than a chilly autumn evening with your friends or partner in a stylish restaurant in Verona or Provence, wearing the warmest, coziest pullover ever. That's why I recommend, you add this piece of advice to your travel checklist immediately. You won't regret it!
A Digital Camera
Can you imagine your autumn Europe travel without taking thousands of photos? The answer is obvious, isn't it? Instead of relying on your mobile phone, take a digital camera with you. Your photos reflect your memories from your journeys and you cannot compromise a chance to do justice to the places you visit.
The Right Budget
Money is always important, and it doesn't matter what country you are visiting; the point is that you will be in a new place, with its unique traditions and laws, rules and lures, hence be prepared to plan every single step in advance. Be ready with some extra sum of money in case of an emergency.
***
Lisa Griffin  is a professional writer, has worked for different online platforms as a blogger, a traveler, and activist. She shares her unique views on various online channels and social media. Lisa graduated from the University of Chicago several years ago, where she studied Journalism. Now she travels all over the world and writes about beautiful destinations on her personal blog. She also believes that only inspiration and motivation can help every person in the world become more creative!