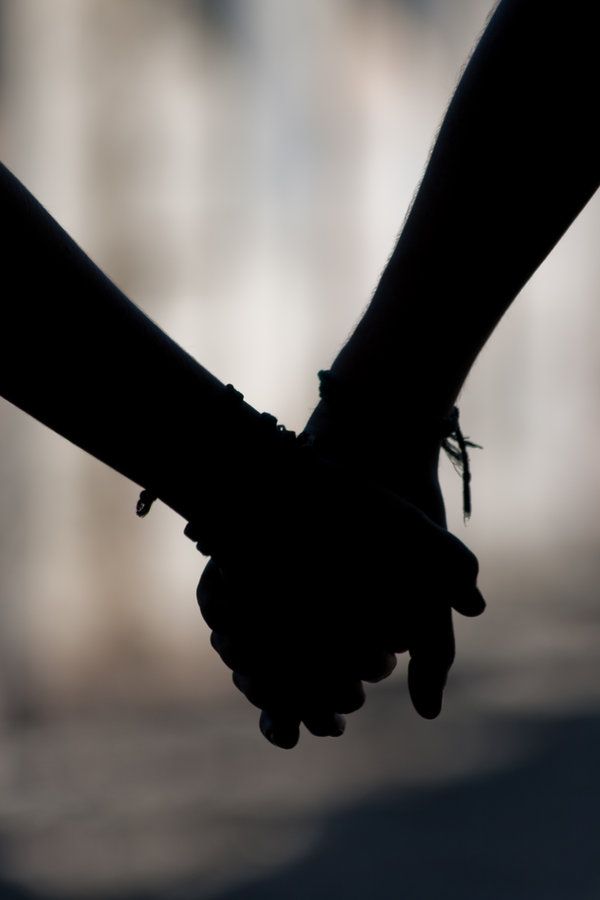 You know why GOD created a gap between fingers?So that, some day the one who is made for you comes and fills those gaps by holding your hand.
I have often come across these lines and every time they would leave me in a cynical contemplation.
A cliché, I would remark.
I had always regarded them as another one of those flourishes from mushy, romantic novels designed to make us aspire wistfully for an impossible kind of love. 
I will never be one of them, I had told myself often.
But there is always a first time, right?
For me that first time was that moment when our hands connected to create a gentle warmth between them. The deep creases and roughness of your palm were oddly reassuring as if to tell me that there was no need for questions or answers. There was nothing needed but silence. And it was enough. 
I still remember, my hands were clammy and I was not really sure of myself. You had a knowing smile on your face. Before I knew,  the gaps between my fingers were filled. With a warm forever.
Madhusudan M has a B.Tech degree in Textiles and is an MBA. Writing is his passion and so is connecting with anything that inspires the writer in him.