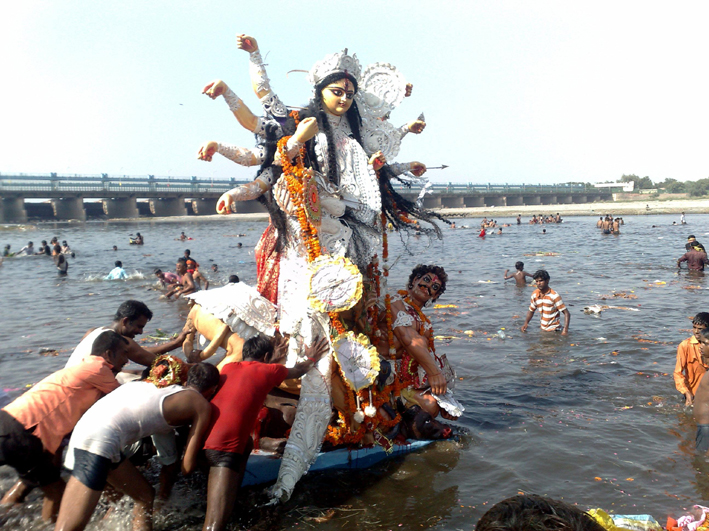 ***
Winter evenings might be getting colder in Delhi now, but the festival circuit is surely hotting up. With a string of art and culture festivals lined up this season, where else would one want to be but in the capital city? From next Friday till Sunday, all roads will lead to the majestic Purana Qila where the most awaited rock fest of the year, the South Asian Bands Festival will take place. This annual fest, now in its sixth edition, is presented by ICCR and Seher and features some of the best rock bands from across nine nations of the sub-continent.
As Sanjeev Bhargava, Festival Director of South Asian Bands Festival says: "The growing popularity of this festival is evident from the age groups this festival touches – young people bringing their grandparents on wheel chairs to school and college students, all throng the festival in large numbers."
Want more music for the soul? Don't miss the Amarrass Desert Music Festival that will be held on December 1 and December 2 at Zorba. A stellar line up of world class musicians comes together for two days of fabulous music celebrating the rich cultural heritage of the desert regions of the world. With 50 artists, 12 bands and music spanning 4 continents, you can soak in the lilting music by Sakar Khan and Barmer Boys from Rajasthan, the Siddhis from Kutch, Baba Zula from Turkey, Bombina from Niger and many more.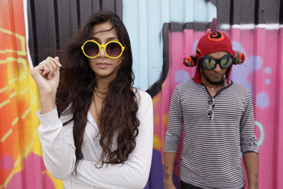 If your heart is where theatre is, then head to the Delhi Ibsen Festival from December 1 till December 7, which will present works by Henrik Ibsen performed by international theatre groups. The diversity of productions is staggering – young directors like Heisnam Tomba from Manipur, Sankar Venkateswaran from Kerala and Ovlyakuli from Tashkent are poised to present a revolutionary approach to Ibsen; the production from Staniewski  of Poland is both metaphoric and evocative; Shubham Bhatia of Ramjas College, creates an excellent sociological adaptation of Ibsen into a rural scenario; The Lady from the Sea from Norway and A Doll's House from Pakistan represent superb acting and powerful histrionics.
Are you environmentally conscious? Then Quotes from the Earth at India International Centre is your best bet. These films are not merely documentaries but poignant stories – a female leopard poses coquettishly with her cubs for the filmmaker's camera till their friendship comes under a shadow, four endangered animals become actors in an animation-cum-live action film, the Yamuna gasps for breath suffocated with innumerable Durga Puja idols, a boatman tells his tale of sorrow and hope as he traverses the revered river Ganga, the super-aggressive Argentine Ant becomes the predator capable of changing a whole ecosystem. These and many more Indian and foreign short films depicting the environmental challenges of our times are part of the two day fest on December 6 and December 7.
Says Ravi Agarwal, curator of Quotes From The Earth:  "From 18 films in 2004, we now have 25 films in 2012. The films, this year, throw light on four categories of environmental concerns – Earth, Water, Wildlife and Sustainability. All the 26 films have been made in the last two years and hence focus on the most current environmental issues. The festival goes beyond only viewing films. A panel discussion with eminent academicians, activists, media persons and filmmakers is followed by the screening of the films on the current debates."
And then in January, all roads will lead to NSIC grounds in Delhi when the mega India Art Fair open on January 31.  And anyone and everyone – from an art wannabe to an art connoisseur – will be submerged in a deluge of art. After all, the numbers speak for themselves – 1000 artists and 100 galleries from India and across the globe are part of this event.
As Shobha Bhatia, a Delhi-based gallerist and India Art Fair participant sums up:  "National and International art fairs are a welcome trend. They give the art community a meeting ground- a chance for interaction and exchange of ideas on a global level."
Delhi indeed has something for everyone this winter.
Poonam Goel is a freelance journalist and has covered the arts for over 15 years. She contributes on visual arts for various newspapers, magazines and online media. More about her on Story Wallahs. Write to her @ poonamgoel2410@gmail.com