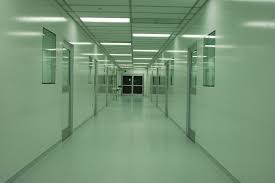 What does fear smell like? 
Fear smells like the absence of smell in a hospital.
Perhaps induced artificially from swabbing the floors with phenyl and other chemicals.
The absence of smell is in almost everything.
Isn't it unnerving and disconcerting when you find that food does not smell like food, people don't smell like people and the bedsheets have no floral detergent smell?
Immediately, you are put on guard – the need to be strong, the need to not breakdown in this unfamiliar territory through the strangeness of it all – patients looking wrangled, doctors and nurses telling half truths, the state of being suspended in time – much like the smell – hanging in neutrality.
*This piece was written in response to a writing workshop prompt by Unboxed Writers.  
Duhita is a starving writer who rarely finishes any writing that she starts. It may be the hunger. She is always hungry. Aside from the fine art of procrastination, Duhita has been in the business of understanding consumer behaviour/ design thinking/ innovations for over a decade. If incentivized well enough, she can even have a conversation with a tree.