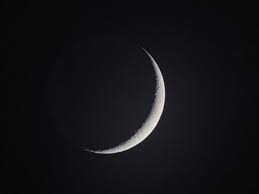 The blood they shed
in your name
in my name
in our name
runs in the
veins of
this country as the
music of
Baba Allauddin
Abdul Kareem Khan saheb
Amir Khusrau
Ustad Amir Khan
Begum Akhtar
Ustad Bismillah Khan
and so many
who sang
of Ram and Allah
of your heart, my spirit
and one nation.
Those who were lynched
perhaps remembered
the bhajans Sahir wrote
'Allah tero naam,
Ishwar tero naam'
but what did Sahir know
Or  Kaifi who wrote
'Tu hi saagar hai tu hi kinara'
not knowing that hate too can be a river.
Where are the  ghazals of love and longing that
Ghalib and Majaz  wrote?
Or Shakeel who lamented once,
"ae mohabbat tere anjaam pe rona aaya."
He was prescient perhaps
about how love is just not enough
if you are in a minority
and Jaan Nissar Akhtar
and Nida Fazli
and Jigar who poured
their life and blood into our memories
and Makhdoom
who wrote "Phir Chidi raat baat phoolon ki…"
Perhaps at a time when
love and flower meadows in the heart
were real things
untouched by a lynch mob
There was also Yusuf Khan
whose father once fed him a confluence of
"Muslim chai" and "Hindu chai"
that was sold on railway stations divided
by faith
The Yusuf Khan who became Dilip Kumar
who starred in a film called Ganga Jamuna and
also Mughal-e-Azam
and sang with his heart in his eyes
"Mere Ram..mere Ram
tera naam..ek saancha..dooja na koi."
who knew the Bible, the Quran and the Gita
like the back of his hand
and who is now oblivious to the
hate that television sets beam into
our homes
to tell us "they" celebrate "that" country
the one "they" could have chosen
but didn't.
His memory is gone and it is right perhaps
because his tehzeeb and ours
of Ganga and Jamuna
is fading away too
then there was Rahi Masoom Raza
the one who penned Mahabaharat
for the televisions that today
beat the drums of hate and
lynch dissent with rhetoric
He..who wrote
in all innocence
"Hum to hain
pardes mein
des mein nikla hoga chaand."
I wonder
if he had been alive today..
would he have recognised the des
he loved so much
or if the chaand this Eid
would have turned its face away
from him
to tell him
that he belonged elsewhere.