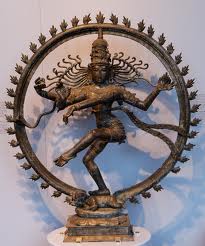 It was a pleasant morning as I walked out of my parents' home after a hearty breakfast; all excited to meet one of my favourite people – my dance teacher, who we always fondly addressed as Aunty. Little did I know as I hailed an autorickshaw that today's meeting would be bitter-sweet and would take me down memory lane in ways that would surprise me. I had left my kids home to spend time with their grandparents who they were meeting after two years.
As the autorickshaw driver weaved through the peak hour morning traffic on bumpy roads, honking away to glory, the din seemed to die down as my mind drifted 29 years back when I first started to learn Bharatanatyam from Aunty who is now in her mid-eighties. The image of me in the dance uniform which was a green and yellow salwar kameez with a green sash tied round my waist was vivid in my head as I looked out at the new flyovers and roads alienating me from my own city.
My mother had always wanted me to learn Bharatanatyam and when she got to know that Aunty was teaching an after school program in my own school, she wasted no time in registering me. I was in third grade when I started and I hated it initially because I wanted to study or play than tire myself with some boring footwork. Aunty was always very strict with her students as she maintained that a classical dance form such as Bharatanatyam required great discipline, humility and perseverance. These three have been my life lessons from Aunty. I will always be grateful to her for showing these to all of us in her own life and as a teacher.
Punctuality was paramount when it came to Aunty. Be it the hour-long lessons thrice a week or annual performance on stage, no excuse was good enough for being late. Being sent home or having to repeat a difficult step 20 -30 times would be the punishment which after a few years she stopped as parents started to complain. I remember spending the first 3-4 years in absolute fear of Aunty and used to prefer that either of the two dance masters who were her assistants teach our lesson. We were divided into different batches of 6-8 girls of various ages depending on our progress. While some of my classmates from school would complete their Arangetram (which could be considered equivalent to certifying the dancer a professional) by the end of 6-7 years with other teachers, Aunty spent day after day and month after month perfecting every step, mudra and abhinaya and finally letting us perform our Arangetram at the end of 10-12 years. I recollect many girls leaving as they could not go through the boredom of repetition. Aunty was also known for not allowing her students to compete in competitions held in and around the city or go through the state certification exams as she felt that the standards were low and did not want her girls to get exposed to that level of dance. She instilled in us the love for the art for the sake of it versus pleasing an audience or collecting trophies.
It was only in high school that I started to truly appreciate the value of the art I was learning and my Guru. I learnt that she donated all the fees we paid to the School Trust and that fact increased my respect for her and taught me that an intense art is truly selfless.
I started to bond with her in many ways. We would chat after every class about my studies or my siblings or any other events going on in my life. I started to enjoy going to the classes inspite of her strictness. Her grandson accompanied her to the classes and we all enjoyed playing with the little kid after class! My friends in the class were very close to me as we had grown up together dancing and playing. Soon, before I realized, dance classes were my haven of peace; an outlet away from the routine rut of studies.
It was during my five years in architecture school that I felt I had matured enough to realize that Aunty had taught us much more than just the dance form. She had imparted life lessons in her own way. The level of discipline, focus and perseverance I have today in my life, I attribute to Aunty apart from my parents. When she danced, we stared at her in awe and always wondered if we would get even close to her level of expertise. When she walked with her upright back, she commanded attention in a subtle way. And when she sat on her infamous wooden stool to play the beats while teaching, she looked absolutely the woman of substance that she truly is in her life.
With this lovely image of Aunty floating in front of me, I paid the autorickshaw driver and entered through the gate of the frontyard. I couldn't wait to meet her as I rung the doorbell; it had been two long years and I had been told by my mother that the dance school was shut down a year ago due to Aunty's age and health reasons which were unknown to us. Disappointed as I was, I had decided that there was no way I could leave without meeting her.
Her grandson, now a doctor pursuing his masters, answered the door and let me in. It was great to see him after all these years and we smiled and said our hellos.
I heard Aunty's voice from her room and when I turned in that direction, I saw a frail woman dragging herself out with the help of a walker assisted by her driver of over 15 years. The person slowly making her way towards me seemed like the weak shadow of what once used to be the beautiful, charismatic woman who had captured audiences with her expertise in dance.
Her grandson probably realized my frame of mind and immediately led me into the living room. He then assisted Aunty and made her comfortable on the couch. With tears in my eyes, which I hope she did not see, I hugged her and touched her feet for her blessings. The shivers down my spine settled slowly as my mind started to accept the reality staring at me in the face. Aunty was her cheerful self but her first sentence to me was, "I cannot dance anymore!" and repeated it over 10 times in the course of our two-hour conversation. It was heart-breaking, to say the least, to even imagine Aunty not being able to dance. I looked at her grandson with a questioning look on my face. He went on to explain about how in the last two years her health had deteriorated.
Age had caught up with her and she had lost oodles of weight as her food intake plunged below normal and still continues to be so… her grandson's words were like a bolt from the blue and slowly they  started to sink in… I will never be able to see her dance again! After 29 years, she will never be able to teach me dance again! I could hear my heart break.
Over the course of conversation, she enquired after my health, husband and kids , etc, and if I was happy. Even in this state, she wanted to know if I was ok.
I distinctly remember a piece of advice she gave me when I told her about dating the man who was going to be my husband. She had said, "The most essential thing to remember when making the big decision is that one should marry someone who not only you love but more importantly, who loves you." It stood me in good stead while making the most important decision of my life.
With such fond memories in my heart and all the knowledge and advice engraved in my head over the years, my eyes brimmed with tears when she told me how the School Trust had asked her to close down the dance school, how they had earlier refused to let her back in the original dance hall after renovation and told her to continue in the other room and how much she missed her students and teaching dance and dancing itself! For a split second, she looked like a beaten and tired old lady and that made me angry with everyone else who I felt was responsible for this state of hers; though thinking calmly later, I realized, it was destiny.
Chatting about this and the other with Aunty and her grandson, I didn't realize how two hours flew by and it was time for her to have lunch. Her parting statement, "next year when you come I will be fine and able to teach you dance" left me with one more vital life lesson — never give up hope.
Inspite of everything, I returned a richer person. Meeting her added to the values and lessons she instilled in us all these years; those of optimism, zest for life and acceptance of reality.
Amisha Shah is an architect currently based in California, USA. Her other  passions apart from architecture and design include Bharatnatyam and playing the violin.