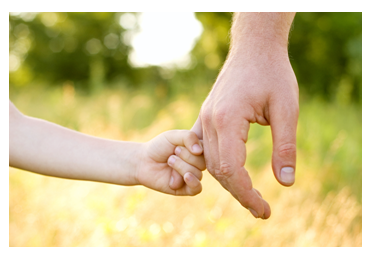 "My Dad always wore the pants in the family," shared Avika, my buddy. She is married and expects her husband to do the same. She avoids confrontations and standing up for herself. She is a people pleaser.
She is even willing to give up her high-paying job and her identity to get the affirmation from her man. When I asked her about her relationship with her father, she said she was the only daughter among five children and was raised like a princess. She says, "I feel I have always worn a dazzling crown and walked on a red carpet. I loved the attention I got from my dad and always changed his mood with just a smile. Whenever he was upset, the family would send me to him and I would make him laugh." She would sneak a kiss on her dad's cheek and he would lift her up cheerfully.
She said,"When he was happy with me, he would do whatever I said." She felt this was how she had to get her way around in life and she is so used to this fairytale existence and attention that she switches to a pleasing mode whenever a crisis shows up. She  says,'yes' even when her heart is shouting out a big 'no!' She gives away her power in exchange of slight praise; she melts with a sob story. She needs her partner's reassurance time and again and feels comfortable only when he professes his love repeatedly.
Self-assuredness is a gift a father can give his daughter by more than just spoiling his little girl. Daughters are largely influenced by a father's personality. He defines her map of the world. He influences her relationships with her life-partner. He is the first best friend she makes. It's important to let go of the false sense of security and conditional happiness and instead bask in the love that makes you assertive and comfortable in your own skin.
The relationship of a daughter with a father is a special one and he must extend support when she needs it but most importantly, he must introduce her to her own potential and strength. So that she learns to celebrate her power rather than looking for it in someone else.
Shreeja Mohatta Jhawar is a partner in Think Unlike Events where she  organises creative and life-style transforming workshops. She is also a freelance writer, web and graphics designer as well as a social activist who runs 'Kritagya,' a group aiming to serve old and destitute people.