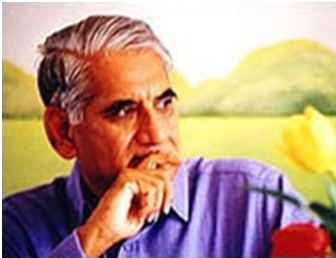 Last year, over 100 Broadway stars, directors, producers, musicians, choreographers, designers and technicians gathered in front of the police station in Times Square, New York, while a poem titled 'I Can't Breathe' was rendered by Daniel J Watts. This was done to register a protest and start a conversation about police violence, which had claimed the life of an innocent citizen Eric Garner earlier this year.
Just around the same time, iconic architect Charles Correa, who has always believed that architecture should make space for dissent, for the poor and for the invisible, was sitting in the verandah at Bangalore Club and making a point about the importance of public spaces in a city.
Said he, "Cities are not just buildings and streets. A city is also about events, people, communities and spaces for synergy where people can meet. To register protest. To celebrate. It is synergy that makes a city come to life. You have Freedom Park here but you should have great plazas and squares…something of the scale of a Flora Fountain and Tiananmen Square."
He added that cities like New York, Tokyo and Mumbai are imperfect but have addictive energy. "There are already spaces in your city that can be identified, sponsored and developed by enlightened corporate entities. Who cares if a beautiful public space is named after someone's grandfather? Use the whole city as a venue for an annual cultural festival on the lines of Kala Ghoda in Mumbai. Showcase handicrafts, arts and local cuisine."
As Correa spoke, his eyes observed everything. The connection between the structure facing his room and the people walking in and out, the privileged, the disadvantaged. And his sharp mind darted to Indian cities where everyone pretends that the poor "do not exist and are invisible".  The bigger tragedy is that the poor have come to accept it, he said.
A few days ago, he had mentioned the Bandra Sea Link in his talk at the JN Tata Auditorium. The link, he had said, pretends to be in a different country and not in a city where public transport in its entirety, and not just vehicular traffic, needs to be addressed.
According to him, the link, like many buildings in India today, is about the iconography of power. He laughed when reminded of what he had once written about the villain in Hindi cinema who almost always lives in towering spaces ,"so that he can come prancing down the stairs to deliver a particularly cruel line". His point being that aspiration blinds us to common sense. He cited the example of Venice which has woven purpose into aesthetics beautifully and asked, "Can you imagine Venice with bikes?"
In an exclusive interview, Correa talked about the city Bengaluru can be and the reasons why India has failed to address the needs of all its citizens.
Areas that need focus here
The overall planning of the city needs to be reviewed. Instead of confrontation, there can be open discussions of problems with the citizens. The best solutions, ideas come from conversations and problem solving mechanisms can be set up because citizens should not only engage in complaining.
Two years ago, I was shocked to see the horrible thing (the Metro flyover) that they have put up on MG Road. I could not believe the concrete. Without transparency, there is a no conduit between the citizens and the planners. You are moving towards catastrophe.
Bengaluru, a lonely suburbia?
Have you read The Death and Life of Great American Cities, a 1961 book by Jane Jacobs? She was not an architect or planner. She was a housewife who used her eyes and, in her book, took apart the urban planning policy of the time, which caused the decline of many American neighbourhoods.  And yet, we want to go the American way.
From identical cantonment homes that barely talked to each other, we have now 'progressed' to the typology of tall towers when all they offer is alienation. Compare our aspirational suburbs to Chickpet where homes are constantly chattering to each other as they also do in Bombay's chawls where a shared verandah stitches various families. We are importing a terminal urban illness from the West. It is called loneliness.
Where did we go wrong?
India had suffered the cruelest injustices for centuries and the independent government decided to address equality and inclusion. By the 90s though, we had suffered a huge disconnect with the past and had almost become a country without history. We had been poor and deprived for so long that we began to hallucinate that the sun was shining at 2 in the morning! That India was shining.
Architecture became monopolised by symbols of power and marginalisation. Architecture is imagery and it is important to know what motivates it. What do we want when we build a glass tower? If we create sustainable communities where schools, hospitals are part of a habitat, where is the need to commute across the city?
There is obvious dysfunction and polarity when you are building towers for one section of the population and there are squatters in leftover spaces with expectations for anything better. Politics today is about facilitation of gravy trains to industrial houses. It is not that our leaders are cruel. They are just indifferent.
A lot still left to save
The first thing that happens when you overdevelop your cities is you gobble up open spaces. You are lucky that Bangalore still has so many left. It is ironical that Manhattan (in the heart of a capitalist economy) runs on a socialist model of public transport! Hardly anyone owns cars in the city we aspire to be like. And look how you in Bangalore are throttling your city with cars. There is a stigma in India about using public transport. If there was a bus stop outside this club, none of the members would be there waiting for a bus. There is a defeatism in you that nothing can be done to save the city. Look to your architects. They can help.
Rise to the challengeWilliam F. Halsey once said that, "There are no great men, only great challenges that ordinary men are forced by circumstances to meet." The bigger the challenge, the greater the potential for great interventions, solutions. Look at Ambedkar.. he was fighting for human dignity which is a key issue in the 21st century and not just nationalism. Mother Teresa designed her life around the simple question, "What happens to the destitute dying on the streets?"  Ask questions. Find answers.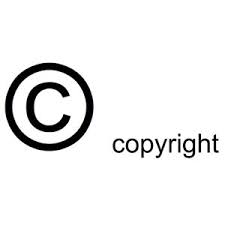 with The New Indian Express
Reema Moudgil works for The New Indian Express, Bangalore, is the author of Perfect Eight, the editor of  Chicken Soup for the Soul-Indian Women, an artist, a former RJ and a mother. She dreams of a cottage of her own that opens to a garden and  where she can write more books, paint, listen to music and  just be.