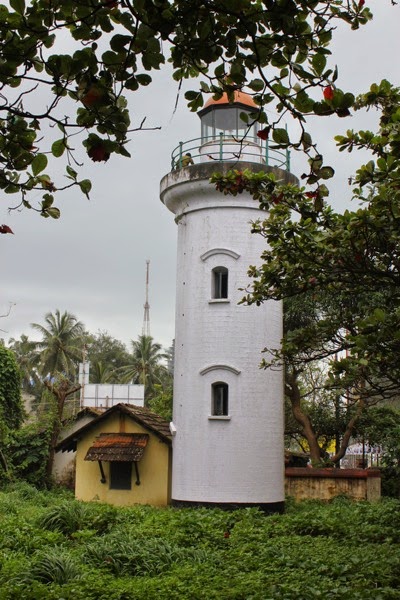 Zipping past me on my right were lush green fields, sleepy hamlets, rain washed forests with abundant open spaces while on my left, in contrast, was cramped nothingness with frozen unknown faces- each looking lost in their own reverie. Soon it started raining again and water started trickling in. I struggled to shut the rickety window and before I realised there was another unknown hand helping me with it.
**
A hand soon reached out offering me a few candies which I politely refused but the burqa clad lady insisted and even went to the extent of opening her purse and showing me to assure that she has more. I passed a smile, thanked and took the sticky candy.
**
It was in this second class train journey from Coimbatore to Calicut that I had my first tryst with Kerala's hospitality. What followed was an hour long conversation with multi-ethnic neighbours in my train compartment- all natives of Kerala, using hand movements, smiles, nodding and an occasional word or two in Hindi. It had already been about 7 years since I last visited this state and I decided to do it in the middle of monsoons. I was headed to Calicut- more out of curiosity than any specific travel plans. I did not know much of what to expect in this historic and most important trade centre of its time between Arabs, Chinese and East Africans. I knew from history that Vasco da Gama landed here- opening the pathway for an influx of the Portuguese, Dutch, Arabs, French and British to this spice centre on Malabar coast. And I knew that this city had stood the test of time. But what more ? I was not sure.
**
My hosts in Calicut were a local couple with gorgeous two-floor villa called 
Krishna Leela
, located away from the hustle and bustle of modern day Calicut city. It turned out to be one of the most authentic home stay experience I had in a while !
**
Calicut is largely known for its spice markets, Calicut Halwa and some beaches. Without much expectation, I randomly decided to explore it and found some really good authentic food, rare architectural forms, vast serene beaches and some rare professional skills preserved by a few.
**
Here are my gems from the city:
1. The Mosques of Malabar- The old traditional mosques in this region stand out for architecture. Without the usual domes and minarets, they might look like a temple to an unaware eye. Islam spread in this region much before north India due its strong trade relations with Arabs and was based on mutual cooperation and religious tolerance. When Islam was at its inception in this part of country, it is said that, local artisans did not know what a mosque should look like, therefore they built it using local designs. These fascinating mosques have withstood pressures of time and are rare to find- do visit Mishkalpalli, Kuttichira Juma Masjid andMuchundipalli when in Calicut.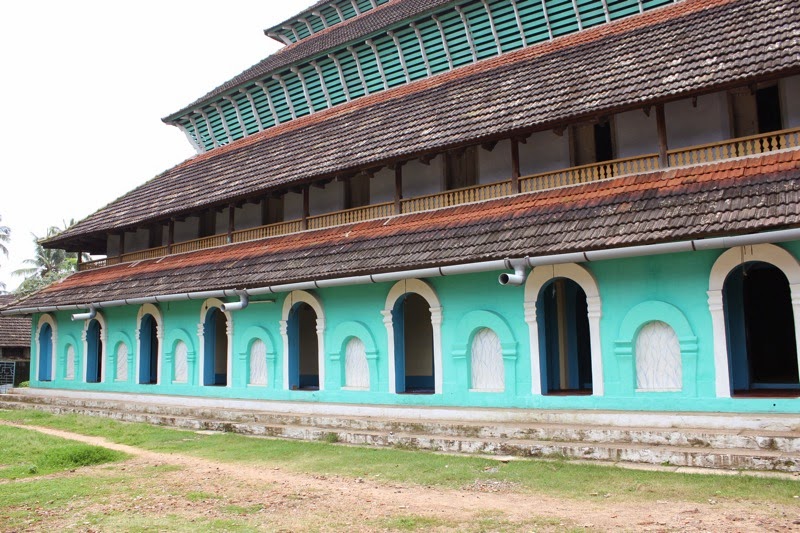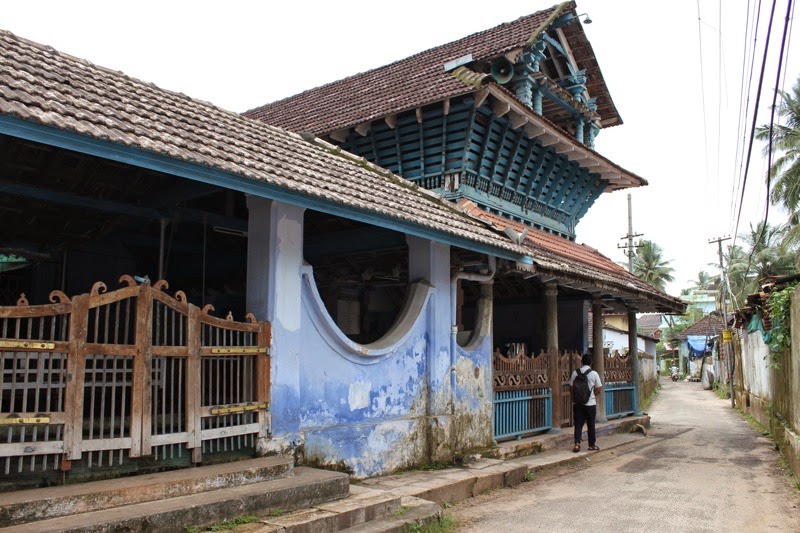 2. Uru Building in Beypore- Urus are boats traditionally handmade in Beypore, just 10 km from Calicut city and exported to various Arab countries- a majority to Qatar. What's special here is to see these giant boats being constructed from scratch right in from of your eyes. There are no factories or any big machinery, but simple hand tools and unmatched skills of these hard working men to whom it takes about 2 years to complete one of these teak boats. One of the boat makers shares that the wood is imported from Malaysia and Burma as Indian teak can be expensive sometimes and even after 2 years of hard work, the boat is not completely ready. Its wooden structure is prepared, engine fitted and then it is towed away by larger ships to Qatar, where they do the final finishing. With 147 ft of bottom, 200 ft of top and 40 ft of height to deck followed by engine rooms, cabins, gallery etc- Uru building is no mean feet.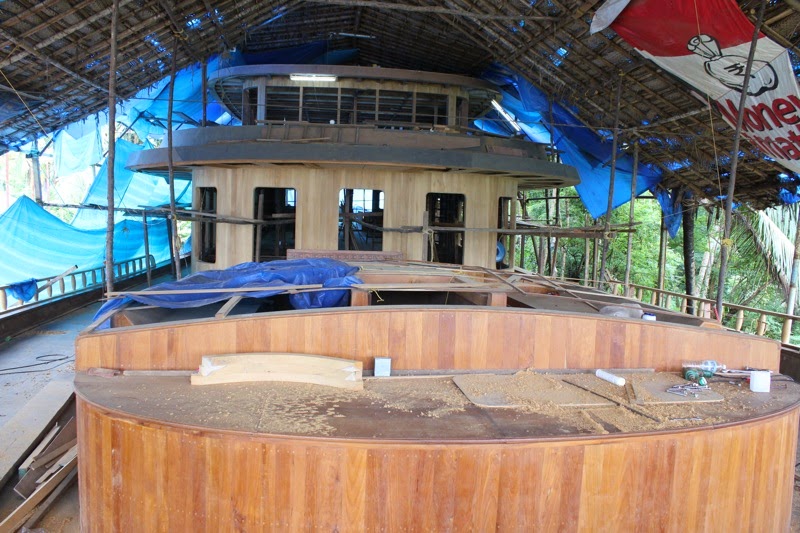 3. Pulimuttu in Beypore- Walking on this 1.67 km long stone walkway into the sea is an exhilarating experience. Waves crashing on the walls, sight of men fishing by stepping onto the side stones, the smell of the sea, old rusted lampposts, small red crabs crawling out of sea water onto side stones, people taking a leisurely walk- all this makes its a perfect choice for a stroll.
Other interesting beaches are the dramatic Calicut Beach and wide West Hill Beach.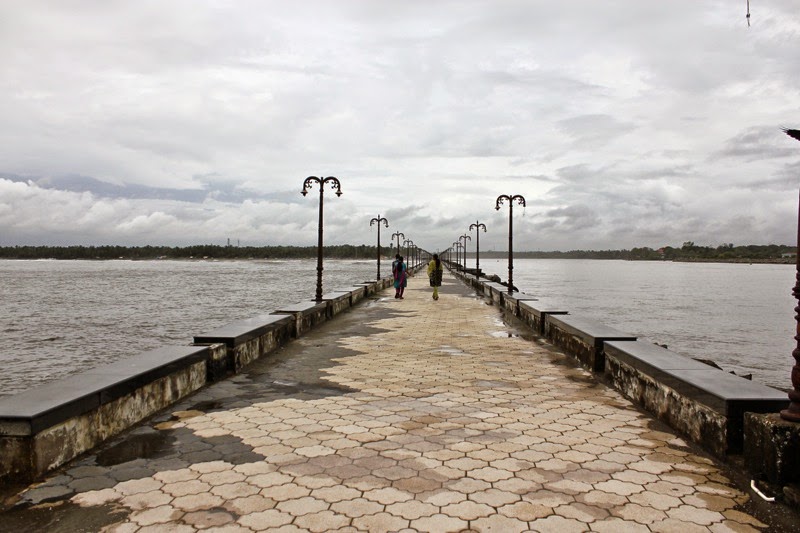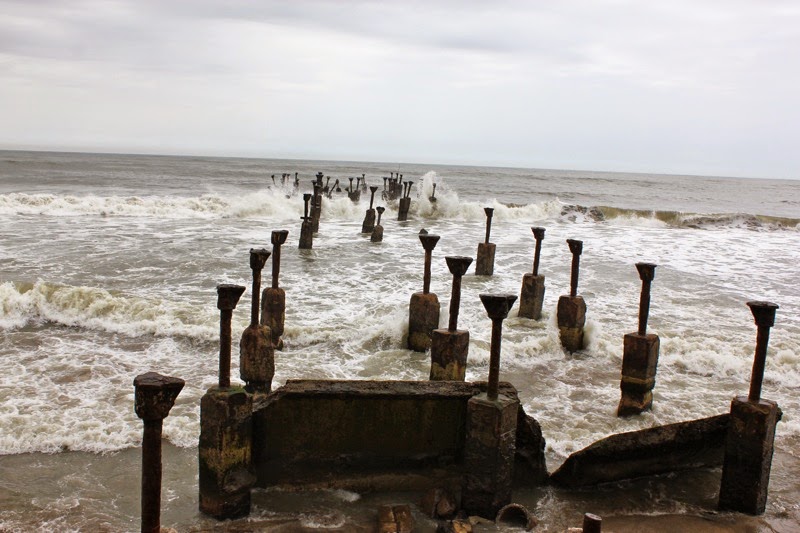 4. Tasara Weaving Centre-
 This is no ordinary weaving centre.
Tasara
 is an institution dedicated to traditional weaving forms and giving it a contemporary touch. It's a paradise for artists who are looking out for work in various weaving related creative forms.
Tasara
 also runs an annual workshop with limited seats inclusive of full board, for lessons in weaving and dyeing. For anyone interested in this art form, its a good platform to interact with artists and weavers from various countries, share ideas and enjoy and learn about Kerala culture up close. If not interested in workshop, one can simply visit the centre which has a marvellous architectural design and have a look at the sample products and interact with Vasudevan- the owner, weaver and creative mind behind it. It's recommended for those with some prior knowledge of fabrics and its science or some genuine curiosity to know about it. Its definitely not for tourists who just want to peak in.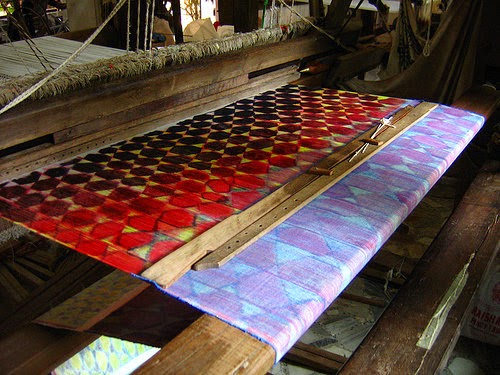 5. The Local Food- Well, there is certainly no dearth of good food in Calicut. While a visit to Paragon Restaurant seems mandatory,Sagar and Bombay Restaurant are quite good too. Apart from the traditional Kerala food like appams, puttu, stew, thoran, avial etc- what one has to try exclusively in Calicut is the Calicut Biryani. Closer to its cousin in Hyderabad than one in Lucknow, Calicut biryani is loaded with various spices, very filling and with a distict local flavour. Its definitely worth a try. Also, once there, its impossible to miss Calicut Halwa being sold in every street corner, railway station, general shops, bus stands- however, if you've tasted Karachi Halwa before, then this local version is not going to appeal to your palate much. Another very interesting thing that you would surely not miss here is the warm herbal water being consumed at homes, restaurants and everywhere else. This habit of drinking yellow-pink herbal water is not an exception but a general rule and I could not have been more sure of this fact when I saw my auto-driver carrying a bottle with him everyday. This water can be a mix of several herbs, plants, tree barks including Pathimukham(Caesalpenia Sappan) and is added to water while boiling which gives it a yellow-pink color. These herbs serve as blood cleanser and in general very good for one's health.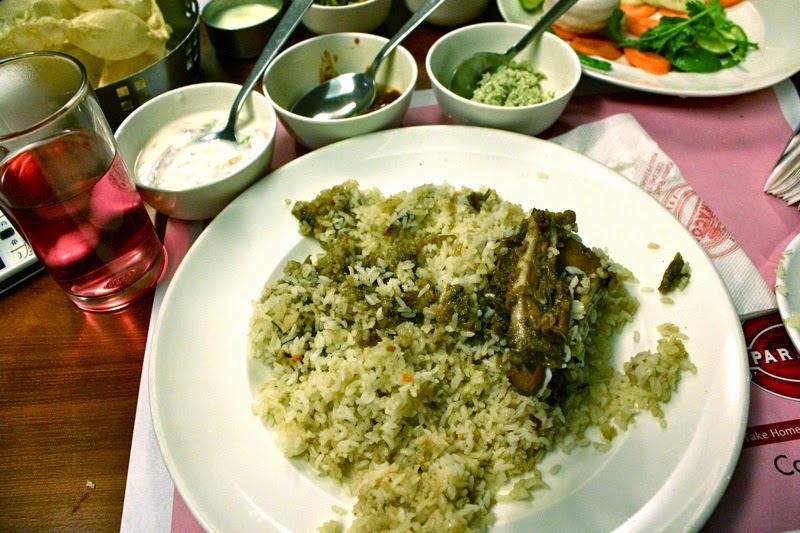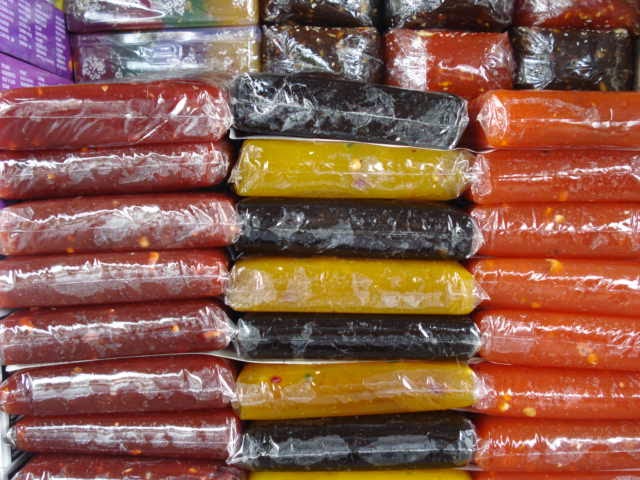 6. The Spice Market- A trip to any city is incomplete unless you've visited it's old market district. In Calicut its the Spice Market. A visit to this district is sure to take you back in time- specially the by lanes. Century old cleaning-processing units with heavy wooden doors in a traditional set up are quite charming. I landed here in the middle of afternoon and met with abandoned streets. Knocking on doors would reveal the actual spice trading firms inside them. Some of them are happy to sell directly to travelers in small quantities. However, if you're looking for the buzz, head to jampacked Big Bazaar, the wholesale and retail market for spices.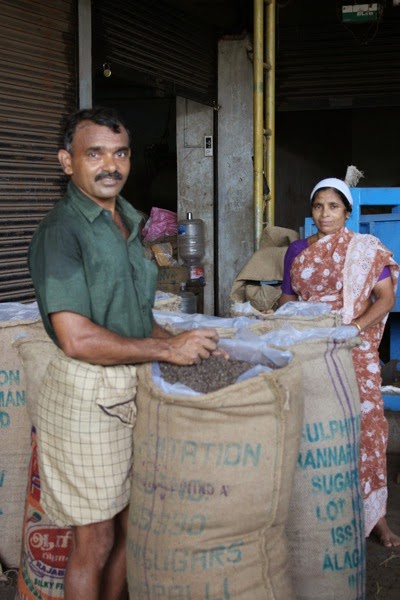 Additional Information:
Stay:
 I highly reccommend 
Krishna Leela
 homestay because of its off-city location and great hospitality. Tariff Rs. 2000/night for a double inclusive of breakfast. Lunch/Dinner also available at very nominal rates. The hosts are very lovely and there is no place better if you want to enjoy traditional Kerala meals.
**
Commute: While you can always hire a taxi, I am sharing number of my autodriver Shaji- +91 9961088798. Very friendly local driver and charges reasonable amount. He speaks Malyalam, therefore you may ask help of your hosts or hotel staff to call and book him for you.
**
Richa Gupta is based in Mumbai, is an avid traveller and also passionate about writing and encouraging responsible and alternative travel ideas. After having worked in the  fashion industry for over six years,  she decided to quit and started with a little not-for-profit initiative to help people with  travels which not only help support local culture, economy and environment but also offer life changing experiences. Her work and blog can be found at http://travels-and-stories.blogspot.in