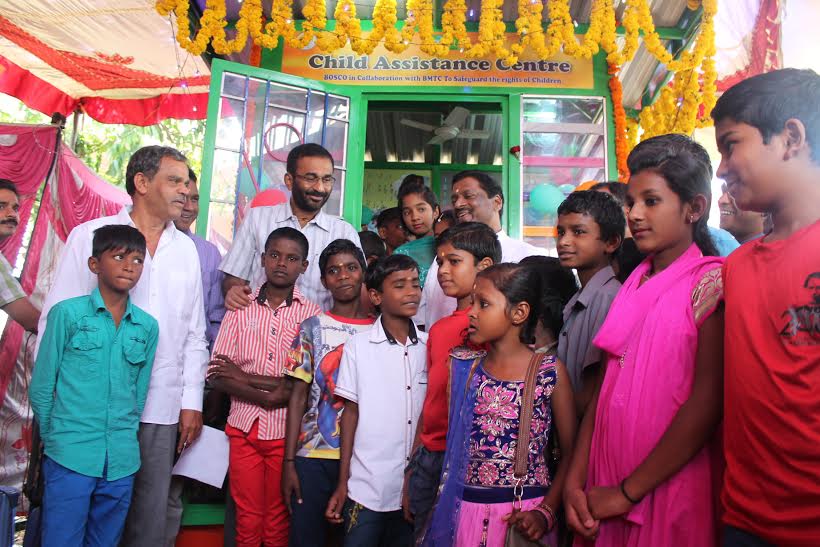 In 1996, one Father Verghese in charge of Bangalore Oniyavara Seva Coota (BOSCO), a non governmental organisation working with the young at risk in the city since 1980, had responded to a late evening call by this reporter and come to MG Road to counsel a destitute teenager addicted to white ink.
BOSCO, in retrospect has always been driven by individual and collective commitment. The NGO annually rescues, rehabilitates and reaches out to more than 7000 children in distress from the City Railway Station, Kempegowda Bus Station, KR Market and Shivajinagar areas. Last week, BOSCO facilitated the opening of a 24×7 Child Assistance Centre (CAC) at the Kempegowda Bus Station (Majestic) to help children who come from villages and small towns looking for new life in a big city and then become vulnerable to crime, sexual abuse and begging rackets.
The CAC at the City Railway Station since its inception in 2000 has done exemplary work, with BOSCO volunteers manning every exit and entrance, keeping an eye on all the trains that arrive and leave. "We know the arrival and departure time of every train. Fifteen of our social workers walk along general bogies looking for children who may be in distress. We even found an abandoned nine-month-old-baby in a compartment recently," says Father George PS executive director, BOSCO.
In fact Maneka Gandhi, the Union Cabinet Minister for Women & Child Development was so impressed with BOSCO's work that she has recommended a CAC booth for 20 metro stations across the country.
About the CAC at Majestic, Father George says, ''This was opened to protect children from various rackets and was inaugurated by H Nabiraja Jain, chairman, BMTC. There were also dignitaries from the Women and Child Welfare Department." An audio CD explaining the relevance of the child line number 1098 with tips to extend help to an unaccompanied child in and around the premises, was released on the occasion. The message will be broadcast periodically from the BMTC control room.
BMTC, Father George informs is obviously the largest carrier of passengers in the city and over 5000 buses pass through the station daily, carrying over two lakh people. Says he, "Every day about 5 to 10 children come to the city through BMTC buses either unaccompanied by adults or they have lost their way. In recent times, we have rescued over 1663 children from  this premises alone and this makes this location strategic."
There are many reasons why children leave their homes ranging from abuse in families to extreme poverty, peer pressure, school related tensions and more. In the dangerous city streets, touts and middle men are always on the look out for soft targets and says Father George, "We want Bengaluru to be a child-friendly city by plugging as many cracks as possible in the urban networks. We realise that protecting children is a collective responsibility. That is why it is crucial that BMTC drivers and conductors are trained and sensitised to spot children in trouble and BOSCO is willing to train them."
How timely intervention can change lives can be articulated by the thousands of children BOSCO has rehabilitated so far and Father George narrates the story of 17-year-old Raghavendra who came to Bengaluru in search of a job, leaving his family behind in November, 2014. At the bus station, he was confused and in tears till a  BOSCO volunteer came to his rescue. He is now learning carpentry and dreams of starting a business of his own.
Once children in distress are identified, they are counselled and their parents  are located. They  are given medical attention if needed, along with food and a safe place to stay. "85 per cent of the time, we are able to identify a child's family and the parents are counselled too. It is not always easy to rehabilitate the young if they have deviant tendencies, display truancy or any other kind of high-risk behaviour including addictions.They are given additional counselling and therapy too,'' says Father George.
Currently, the city has various centres  like BOSCO Yuvodaya situated at Gandhinagar. This is a day and night open shelter and transit home for street children at risk. BOSCO Mane (Chamrajpet), acts as a halfway home to street children below 15 years who are persuaded to come away from the streets.
BOSCO Yuvakendra situated in Magadi Road, has been helping the young on the streets and also working youth (between 14-18 ) for the past 10 years.
BOSCO Nilaya at Jolly Masjid Road aims at the rehabilitation of underprivileged children. BOSCO Sumanahalli at Malagala Road offers vocational training in carpentry, welding, bookbinding, tailoring and two wheeler mechanism. BOSCO Vikas at Chamrajpaet is a centre for school going street children.
Father George says, " We have around 50 children who stay here and go to regular schools."  BOSCO Nivas at Shivajinagar Area is again a round-the-clock open shelter for underprivileged children. BOSCO Rainbow Home at Wilson Garden is exclusively for girl children. BOSCO Vatsalya Bhavan at Chamrjapet is also a transit centre cum shelter home exclusively for girl children.
An amount of around Rs 1000, we are told, is needed each week to support a rescued child. Rs  40 a day is needed to feed him or her. Twenty new pairs of clothing are needed on a daily basis and for children enrolled in schools, expenses keep mounting." Father George informs, "Twenty per cent of our funding comes from the government, 50 per cent from foreign funding and the rest comes from individual donations. The work goes on and the expenses need to be met on a daily basis."
And since an entire community is needed to raise a child, BOSCO needs Bengaluru to do its bit and volunteer time, energy and money to improve young lives that deserve investment and not just a cursory glance.
To help..log on to  www.boscoban.org or call: 9448878291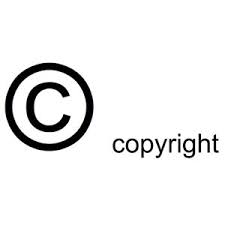 with The New Indian Express  Reema Moudgil works for The New Indian Express, Bangalore, is the author of Perfect Eight, the editor of  Chicken Soup for the Soul-Indian Women, an artist, a former RJ and a mother. She dreams of a cottage of her own that opens to a garden and  where she can write more books, paint, listen to music and  just be silent with her cats.