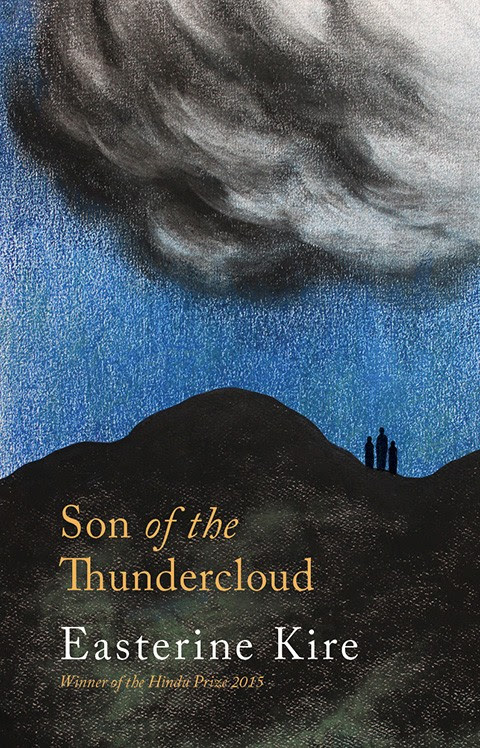 Son of the Thundercloud
Easterine Kire
ISBN: 9789386050571 | Price: INR 350
Winner of the Hindu Prize 2015
After losing all his family in a terrible famine, a man leaves his village with just the clothes on his back, never once looking back. For endless miles he walks through a landscape as desolate as his heart. Until two ancient women who have waited for rain for four hundred years lead him to the Village of Weavers where a prophecy will be fulfilled. A single drop of rain will impregnate the tiger-widow and her son will slay the spirit-tiger. The traveller will help the woman bring up the boy. He will witness miracles and tragedy and come close to finding a home again. And he will learn that love and life are eternal.
In her new novel, Easterine Kire, winner of the Hindu Prize, combines lyrical storytelling with the magic and wisdom of Naga legends to produce an unforgettable, life-affirming fable.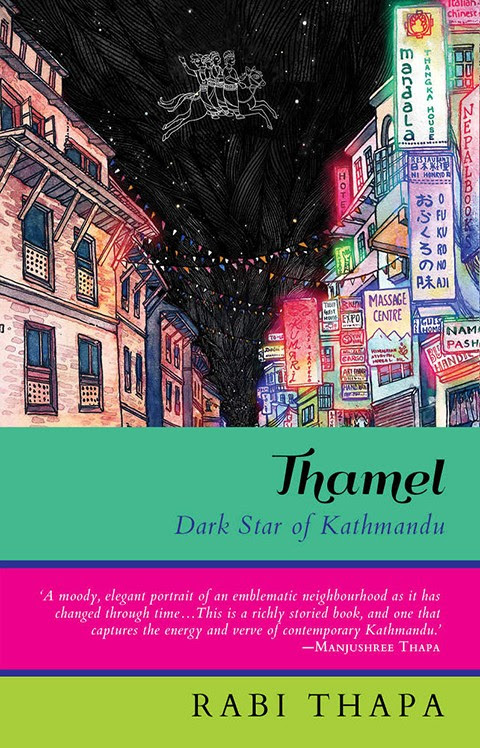 Thamel: Dark Star of Kathmandu
Rabi Thapa
ISBN: 9789385755880 | Price: INR 399
For long a sleepy rural enclave, Thamel became one of the most celebrated and important centres of the counterculture movement in the 1960s and '70s, and is today the beating commercial and cultural heart of Kathmandu—a dizzying square kilometre of hotels, bars, cafés, bookshops and temples to which visitors and residents gravitate, drawn by its dazzle and its possibilities.
In this unusual biography of the place, Rabi Thapa revisits the haunts of his youth. Tramping around its temples and monasteries, he unravels its layered history as well as the tales of the kings, monks and travelling merchants who laid its foundations. From residents—both Nepali and those who visited and never left—he pieces together the story of Kathmandu of the 'flower-power' sixties, the legendary Freak Street, and the rise of modern Thamel.
Written in the best traditions of flanerie, Thamel combines history, memoir and sharp reportage to tell the electric story of a place forever in flux, forever reinventing itself to suit the appetites and desires of those who seek it out.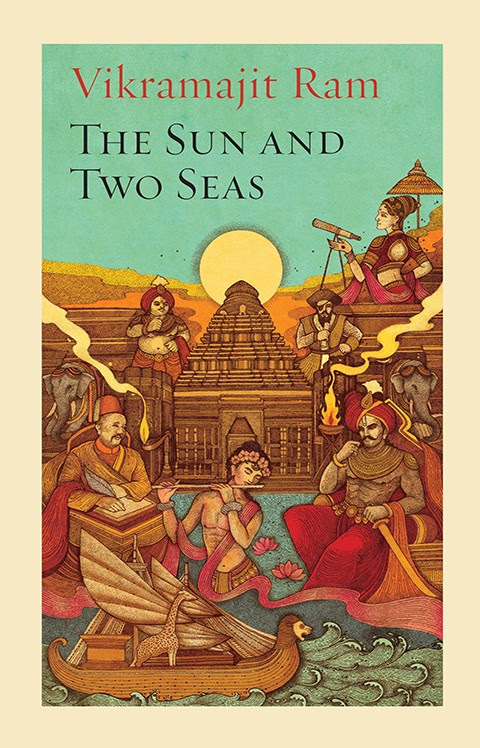 The Sun and Two Seas
Vikramajit Ram
ISBN: 9789386050939 | Price: INR 350
It is the thirteenth century AD. The kingdom of Kalinga is flourishing, having recently defeated Turkish forces encroaching from the North and established thriving ties as far afield as Africa. King Narasimha Ganga plans to immortalize himself by building the magnificent Sun Temple at the edge of the sea. However, unable to decide on the perfect design, and beset by financial woes, he decides to focus on something more congenial: sending a royal gift of prime cattle to an African Sultan. Meanwhile, his neglected consort searches for solace by studying the stars, and her young cousin drifts aimlessly through the palace, playing the flute and flirting with handsome soldiers.
Written in lush, vivid prose, leavened by wry humour, and teeming with memorable characters, The Sun and Two Seas is an enchanting read.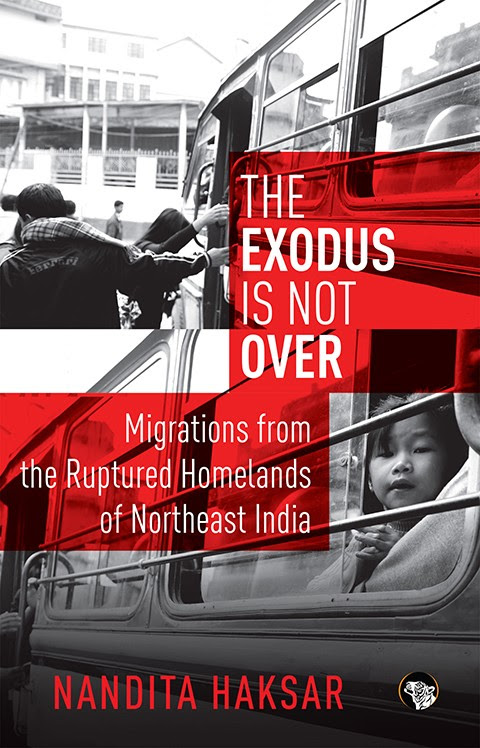 The Exodus is Not Over: Migrations from the Ruptured Homelands of Northeast India
Nandita Haksar
ISBN: 9789386050953 | Price: INR 350
The Exodus Is Not Over features first-generation migrant workers from Northeast India, especially Manipur—a young schoolgirl who comes to Delhi and works long hours in a series of restaurants; her brother, whose ambitions to be a professional singer remain unfulfilled while he tries to earn his livelihood; an ambitious waiter now proudly in charge of his own restaurant in Goa, and many more. They tell their own stories of resilience in the face of exploitation and discrimination for the first time in such intimate and harrowing detail.
Nandita Haksar's detailed understanding of the histories of the Northeast and deep respect for the people she writes about lends these narratives an added depth. Written with passion and a committed engagement, The Exodus Is Not Over provides a revealing and necessary look at the lived experiences of migrant workers today. A significant addition to migrant studies, it is a pioneering effort to document the conditions of migrant workers both in their homelands and during their quest to find work elsewhere.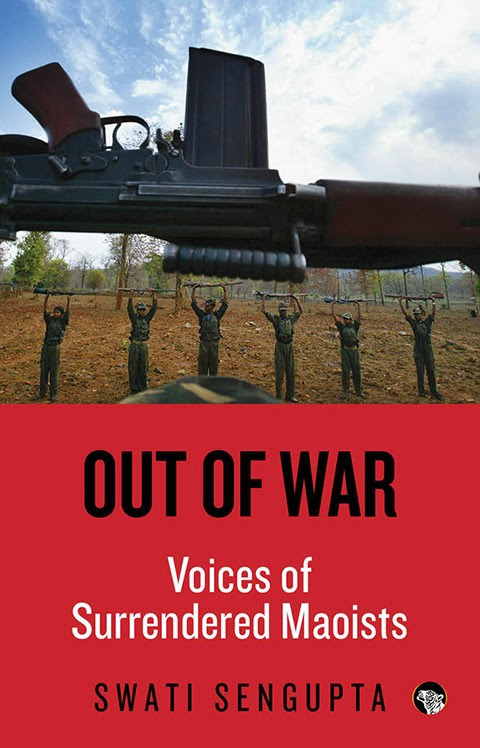 Out of War: Voices of Surrendered Maoists
Swati Sengupta
ISBN: 9789386050922 | Price: INR 350
Over the course of two intense years Swati Sengupta spoke to dozens of surrendered Maoist soldiers. In this book she focuses on their complex individual narratives and examines the reasons for, and the methods and contexts of, their surrenders. The disquieting voices of these foot-soldiers of the Maoist struggle reveal a harsh, on-the-edge world.
A disillusioned surrendered Maoist, whom the author met in Kondagaon, told her that the so-called 'camaraderie' displayed in the camps is often faked for the media and the real conditions—which are actually neither equal nor congenial—are hidden away like 'family secrets'.
Out of War is an insightful, poignant and often disturbing book about an unrelenting conflict where, despite all the idealistic fervour, there is injustice, even brutality, on every side and the most vulnerable people pay the heaviest price.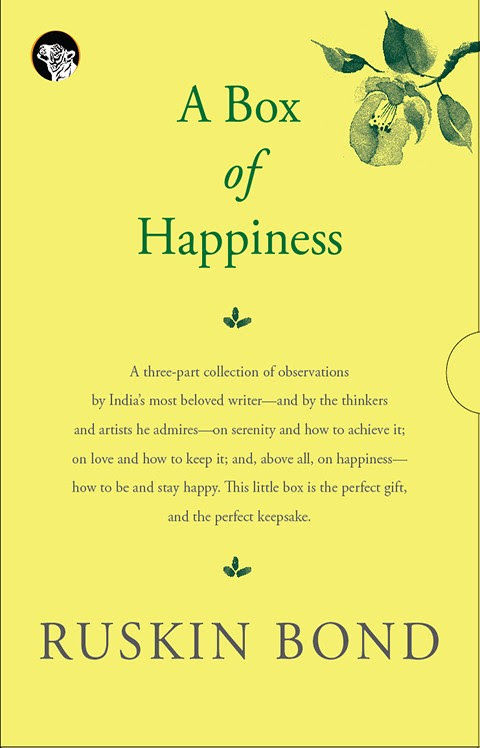 A Box of Happiness
Box Set (Set of 3 Books)
Ruskin Bond
ISBN: 9789385755897 | Price: INR 850
A three-part collection of observations by India's most beloved writer—and by the thinkers and artists he admires—on serenity and how to achieve it; on love and how to keep it; and, above all, on happiness—how to be and stay happy. This little box is the perfect gift, and the perfect keepsake.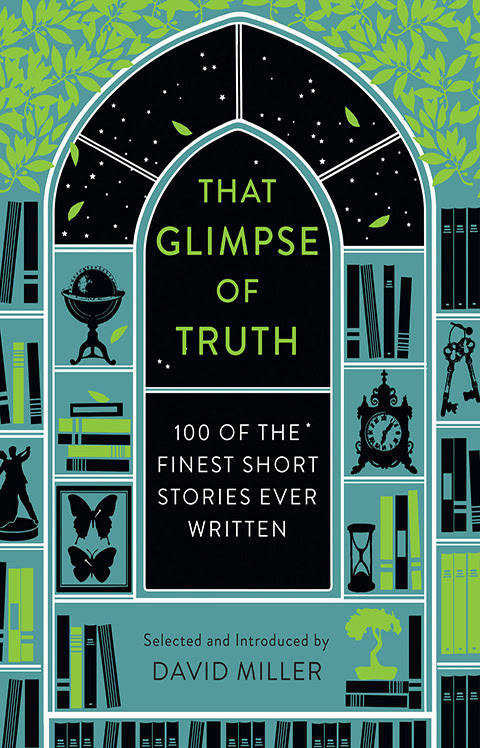 That Glimpse of Truth: The 100 Finest Short Stories Ever Written

David Miller (Ed.)
ISBN: 9781784080044/ Special India Price INR 1295
Profound, lyrical, shocking, wise: the short story is capable of almost anything. This collection of 100 of the finest stories ever written ranges from the essential to the unexpected, the traditional to the surreal. Wide in scope, both beautiful and vast, this is the perfect companion for any fiction lover.
Here are childhood favourites and neglected masters, twenty-first century wits and national treasures, Man Booker Prize winners and Nobel Laureates.
Featuring an all-star cast of authors, including Kate Atkinson, Julian Barnes, Angela Carter, Anton Chekhov, Richmal Crompton, Charles Dickens, Roald Dahl, Penelope Fitzgerald, Gustave Flaubert, Rudyard Kipling, Somerset Maugham, Ian McEwan, Alice Munro, V.S. Pritchett, Thomas Pynchon, Muriel Spark and Colm Tóibín, That Glimpse of Truth is the biggest, most handsome collection of short fiction in print today.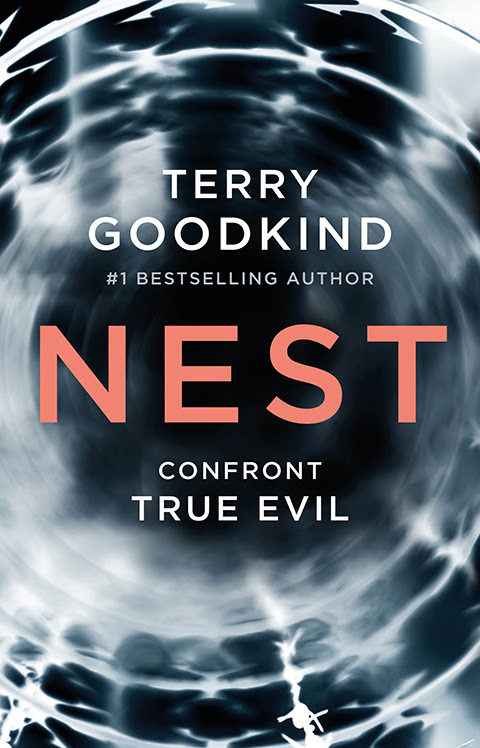 Nest
Terry Goodkind
ISBN: 9781786692955/ Special India Price INR 599
In the wake of her brother's brutal murder, Kate Bishop has a lot of questions. Why was her brother keeping a man chained in his cellar? What was his relationship with the detective now leading the investigation into his death? Could his murder be connected to the death of their reclusive uncle two weeks earlier? One man, the enigmatic author of a book called A Brief History of Evilcontacts Kate saying he has the answers to her questions—answers that will expose her to the nature of true evil. Kate, he says, has a hidden talent, a talent that has marked her for death at the hands of humanity's super-predators…
An explosive mix of action and suspense, Nest is a landmark paranormal thriller from worldwide bestselling author Terry Goodkind. A dangerous journey to the back alleys of the darknet, to the darkest corners of our minds, and to the very origins of what it is to be human – a place few have ventured and fewer still have survived.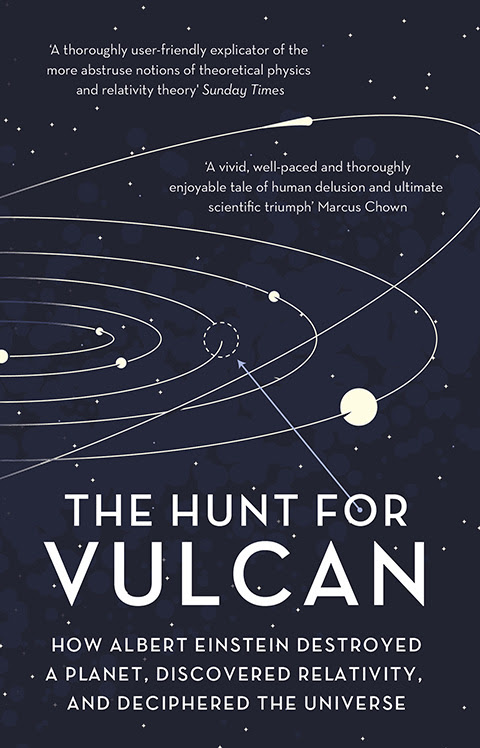 The Hunt for Vulcan: How Albert Einstein Destroyed a Planet and Deciphered the Universe
Thomas Levenson
ISBN: 9781784973971/ Special India Price INR 695
In 1859, the brilliant scientist Urbain LeVerrier discovered that the planet Mercury has a wobble, that its orbit shifts over time. His explanation was that there had to be an unseen planet circling even closer to the sun. He called the planet Vulcan. Supported by the theories of Sir Isaac Newton, the finest astronomers of their generation began to seek out Vulcan and at least a dozen reports of discovery were filed. There was only one problem. Vulcan does not exist—and was never there.
The real explanation was only revealed when a young Albert Einstein came up with a theory of gravity that also happened to prove that Mercury's orbit could indeed be explained—not by Newton's theories but by Einstein's own theory of general relativity.
The Hunt for Vulcan is a scientific detective tale at the intersection of theory, measurement, and belief; and a reflection on a bizarre period in which the power of conformity led very smart people to literally see a planet that wasn't there.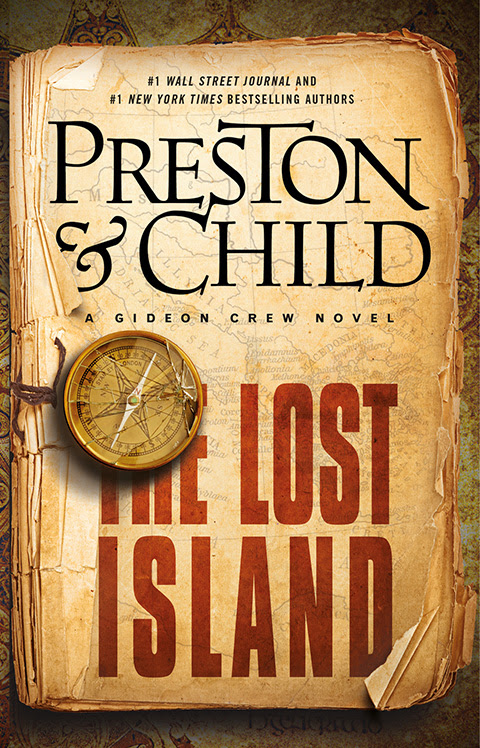 The Lost Island
Douglas Preston and Lincoln Child
ISBN: 9781784975234/Special India Price INR 499
Gideon Crew—brilliant scientist, master thief—is living on borrowed time. When he's handed an eyebrow-raising mission by his mysterious employer, Gideon has no reason to refuse. His task? To steal a page from the pricelessBook of Kells, now on display in New York City, protected by unbreakable security.
Accomplishing the impossible, Gideon steals the parchment—only to learn that hidden beneath the gorgeously illuminated image is a treasure map dating back to the time of the ancient Greeks, treasure that could, perhaps, save Gideon's life.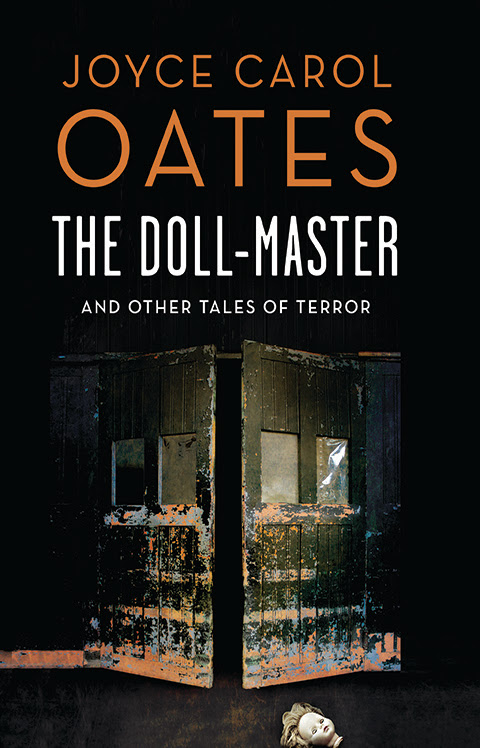 The Doll-Master and Other Tales of Terror
Joyce Carol Oates
ISBN: 9781784971038/Special India Price INR 499
Six terrifying tales to chill the blood from the unique imagination of Joyce Carol Oates.
A young boy plays with dolls over action figures, but as he grows older, his passion takes on a darker edge…
A white man shoots dead a black teenager, creating a media frenzy. But it could have been self-defense as he claims…
A nervous young woman tries to escape her husband. He insists he loves her, but she's convinced he means to kill her…
These quietly lethal stories reveal the horror that dwell within us all.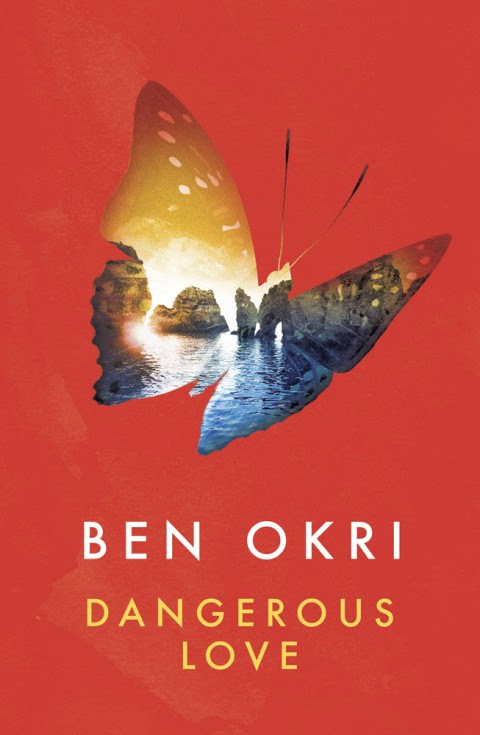 Dangerous Love
Ben Okri
ISBN: 9781784082543/Special India Price INR 399
From the Booker Prize-winner Ben Okri: a classic love story set in a country trying to come to terms with its past.
An epic of daily life, Dangerous Love is a story of doomed love, of star-crossed lovers, separated not by their families, but by the very circumstances of their lives.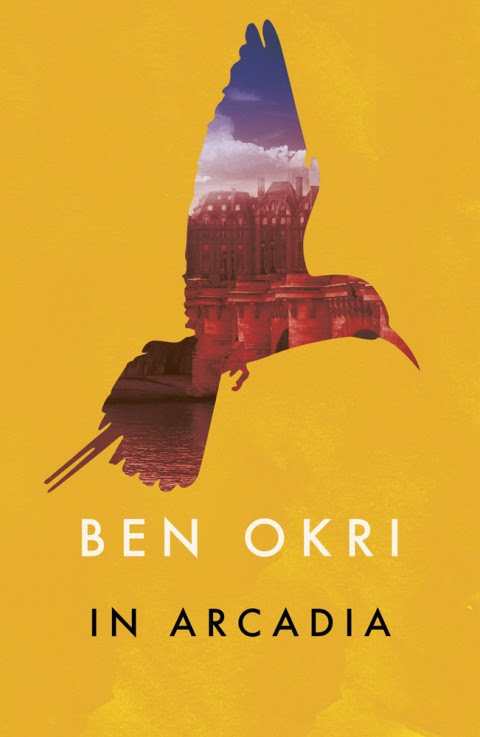 In Arcadia
Ben Okri
Read more
ISBN: 9781784082574/Special India Price INR 399
From Booker Prize-winner Ben Okri: a voyage into the enduring myth of Arcadia and the mysterious painting it inspired.
A lyrical novel about art and enlightenment that takes the reader from Waterloo Station in London to Paris and a four-hundred-year-old enigma, the painting by Nicolas Poussin known as 'Et in Arcadia ego'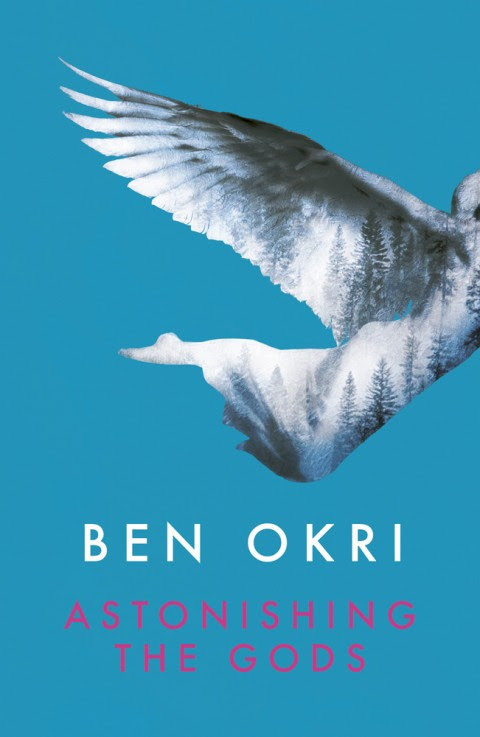 Astonishing the Gods
Ben Okri
ISBN: 9781784082550/Special India Price INR 299
From Booker Prize-winner Ben Okri: a deceptively simple modern fable with an ancient origin.
A young man finds himself living among invisible beings who have built a utopia based on one principle: that we must repeat or suffer every experience until we experience it properly and fully for the first time.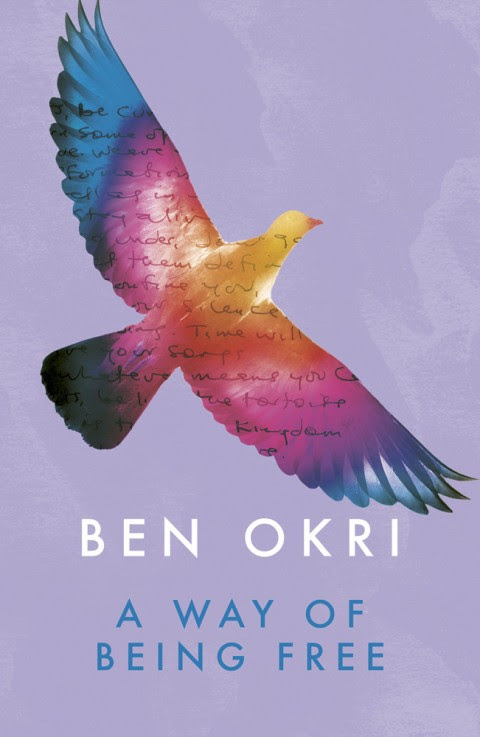 A Way of Being Free
Ben Okri
ISBN: 9781784082567/Special India Price INR 299
Ranging from the personal to the analytical, covering subjects such as art, politics, storytelling and creativity, A Way of Being Free confirms Okri's place as one of the most inspiring of contemporary writers.