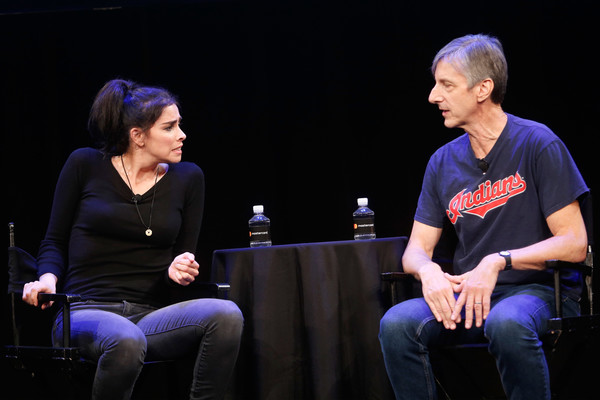 American satirist Sarah Silverman recently sat down with New Yorker's editor Andy Borowitz  and said that Trump was infact a mirror of a section of the American society that believes in the xenophobic, narrow version of American nationalism. A nationalism that hates, excludes and wants to always be 'Number One." In what she asked, " Juvenile Diabetes?" As a Jew, she fears this chest-thumping because at a sub-conscious level, it reminds her of the rise of a similar wave in Germany. She thinks though that Trump's rise is a good thing because it has brought dormant fault-lines to the surface and what becomes tangible can be fixed as well. In the meanwhile,  frothing at the mouth nationalists flock at Trump's rallies, bay for the blood of his detractors, confuse him with Captain America, justify police killings of black citizens, want to seal their borders, show minorities their place and make America Great Again.
**
This brand of majoritarian nationalism sees no shame in its own citizens dying especially if they are black and shot in cold blood on the streets or in corporate greed taking over indigenous natural resources (a journalist is facing jail term for reporting the standoff at Standing Rock where thousands of Native Americans are protesting against the Dakota Access Pipeline slated to carry crude oil through sacred sites and burial grounds) or the persecution of minorities or with the debasement of women but cannot forgive an American NFL player for showing his dissent peacefully by not rising when the national anthem is played. Like a tired Rosa Parks who one day refused to give up her bus seat or to appease racism any more, Colin Kaepernick's refusal to stand during the anthem has sparked both debate and outrage. Especially because he is reminded again and again that it was THIS  country that gave him everything. Except ofcourse the right to protest. Sounds familiar?
**
Remember how tolerant we were towards Aamir Khan in the year when rationalists and men of peace like Govind Pansare and MM Kalbhurgi had been murdered? Khan and his wife were targetted by trolls on social media viciously, patriots decided that they would never see his films again and he lost a big endorsement deal. Nope, we are Number One in tolerance levels and they are increasing admirably. That is why we don't turn a hair when lynchings of dalits and minorities happen and the state repression of tribal rights (the battle for land and forest rights in Bastar is just one example)  goes unreported in mainstream media. When farmers kill themselves, hunger spirals, our cities become soul- less steel and concrete jungles, corruption goes unchecked, we do not bay for better governance.  These are not our issues. They don't concern us.
**
This year, it will be over 32 years since the Bhopal tragedy and the riots of 1984 but there will not be any justice or closure for the victims but then again these travesties  have nothing to do with our idea of  nationalism that bristles only at the mention of Fawad Khan and Pakistan.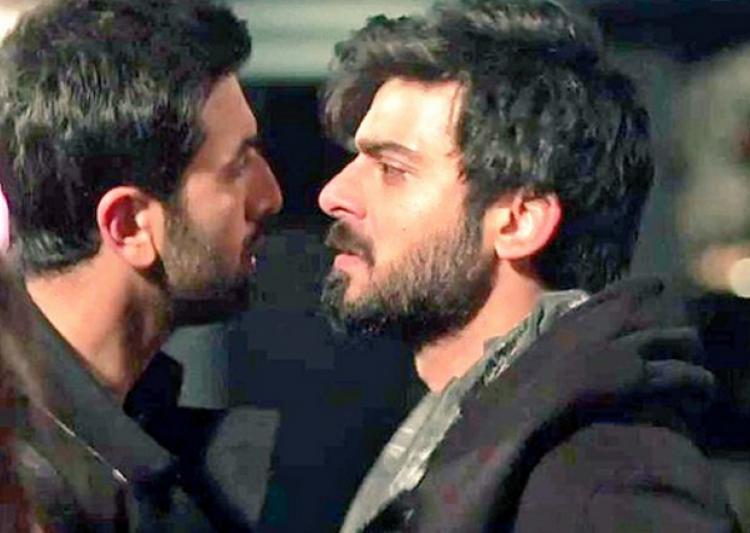 And yes, let us please target Karan Johar  and Ae Dil Hai Mushkil too. After all, he has prior experience of dealing with hooliganism and threats and faced them all admirably during the release of My Name is Khan when the Shiv Sena came after his film only because Shahrukh Khan had rued the absence of a Pakistani player in a Premier League cricket team.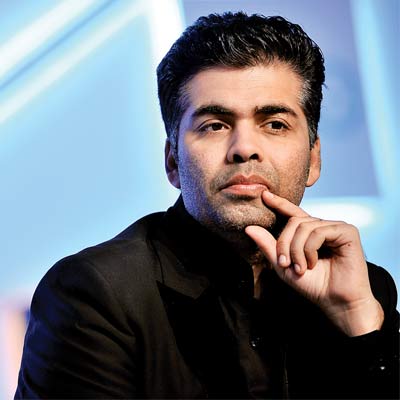 And the media is having a field day with him too. He is a frustrated celibate, says someone to a journalist. Has a fake laugh, says another. An out of work singer with a foul twitter handle has been throwing homophobic insults at him and Ajay Devgn must be doing cartwheels with joy for the cinema owners have done what he could not by dragging Johar (incidentally a lifelong friend of his wife) through mud and blaming him for a conspiracy to steal Shivaay's thunder.
**
The Cinema Owners Exhibitors Association of India (COEAI) has decided that no single-screen cinema halls will screen movies with Pakistani actors. This  will dent the projected ticket sales of Johar's forthcoming film but this issue is not just about this release. Ever wondered why when politics boils over,  only soft targets are attacked? And why the arts and the artists come under the fire even though their purpose is to mainstream moderate, sane, peaceful viewpoints? Why only the writers and peacemakers are exiled and threatened? By blocking and suppressing music, art, books, television and cinema and the exchange of creativity, can we somehow solve the issues facing us?  In retrospect, maybe this is a conspiracy against Fawad Khan because he with his refinement and class shows how unformed and uncouth most of our young stars are. And now that Pakistani serials are off the air, Ekta Kapoor and her soap sud churning machines can sigh in relief.
**
Will we also now stop listening to Ghulam Ali, Farida Khanam, Mehdi Hassan, Noorjehan, Nusrat Fateh Ali Khan,   Saieen Zahoor and Ahmed Sabri (killed recently by extremists for being a Sufi purveyor of peace) and disown 'Pakistani' poets like Faiz, Iqbal (who incidentally  wrote Saare Jahan Se Accha), Ahmed Faraz whose ghazals Jagjit Singh sang, Josh Malihabadi who till the end of his life could not forget his home in India, Mohsin Naqvi who was killed because he spoke for liberal arts, for peace and wrote gems like Ye Dil Ye Paagal Dil Mera?  Let us also dig up the roots of Hindustani classical music and try to separate the skeins of gharanas that know no nationality. There was Bade Ghulam Khan of the Patiala gharana who migrated to Pakistan after Partition but could not emotionally separate from India and was given a bungalow in Bombay to live in whenever he came by. He spent huge amounts of time in Calcutta and would carry back three tins of ghee from the city. We are geographically and politically divided but our music, our cinema, our food, our language, our fears, our issues cannot be divided no matter how many wars we fight and how many surgical strikes we carry out against each other.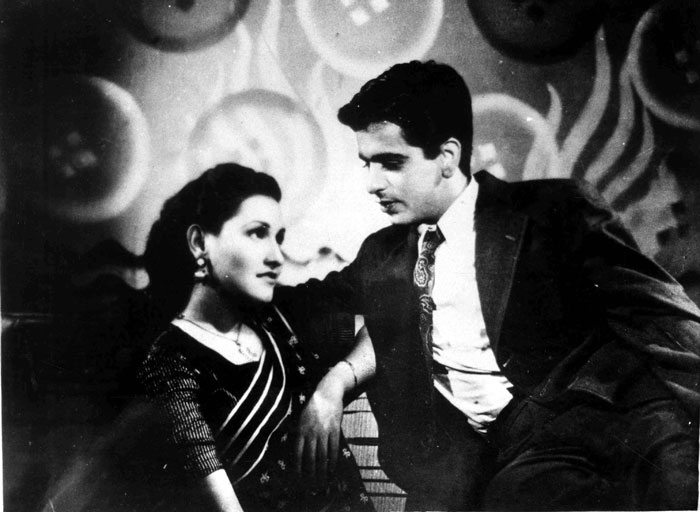 **
In 1983, Noorjehan travelled to India from Pakistan for the first time after Partition and revisited memories of her home and her life with her one time co-star Dilip Kumar on Doordarshan ( https://www.youtube.com/watch?v=1ZqHuJE-abQ). By this time, we had already fought two wars with Pakistan and our differences had not been resolved in anyway but we had the decency and courtesy and intelligence to know that Noorjehan had nothing to do with hate, with division. We recognised that like Mohammed Yusuf Khan, she too was the child of a legacy of connection against all odds. Too bad, Karan Johar is making films in the wrong era. Too bad we cannot separate art from terror. And that we prefer barbed wire fences to bridges.
Reema Moudgil is the editor and co-founder of Unboxed Writers, the author of Perfect Eight, the editor of  Chicken Soup for the Soul-Indian Women, a  translator who recently interpreted  Dominican poet Josefina Baez's book Comrade Bliss Ain't Playing in Hindi, an  RJ  and an artist who has exhibited her work in India and the US and is now retailing some of her art at http://paintcollar.com/reema. She won an award for her writing/book from the Public Relations Council of India in association with Bangalore University, has written for a host of national and international magazines since 1994 on cinema, theatre, music, art, architecture and more. She hopes to travel more and to grow more dimensions as a person. And to be restful, and alive in equal measure.