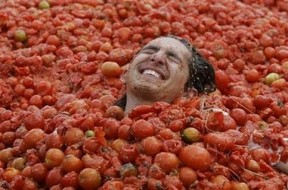 I have always suspected that we Indians are schizophrenic.
On one hand, we send our children to the best schools and colleges, hoping that they would get a seat in the best professional colleges across the world, earn money in dollars, travel to Hawaii and the Far East for holidays.
On the other, we would be outraged if our sons (forget about daughters) married outside the caste. God forbid, the son should marry a woman from another religion! An American (white, female) wife would not be so bad, as long as she respects the in-laws and, of course, her husband. If marrying her brought home the green card, so much the better, so long as she does not blurt this out at family gatherings.
Short of touching their parents' feet every time they saw them, we want our sons to observe every religious custom and celebrate every festival, no matter how insignificant. But of course, we raise our sons (and daughters too) to be equally at home at the office parties, raising toasts to their brilliant futures.
This schizophrenia is not limited to the personal. Our public life is a study in abnormal psychology. To be caught by the traffic cop while speeding, who senses your urgency and asks for the mandatory Rs 100 and to give it without batting an eye lid – and then crib about the fact that nothing moves without bribes being given, is an everyday occurrence. We will shake our heads at the morning newspaper and pronounce ominously, "this country is going to dogs, " before getting ready to go to work, where we will either sign files or get files signed only when the mandatory Rs 500  is exchanged.
One other example of our collective schizophrenia, which we are seeing today, is the huge ocean of humanity which has pledged it support to the Anna Hazare campaign. Don't get me wrong. I am pro-Anna or like our co-protestors are saying, "I am Anna." I also dislike losing that Rs 100 to the traffic cop and I literally burn up inside before I give chai money to the 'operators' from the telephone department, whose job it was to have set right my telephone connection, a fortnight ago.
But what really amazes me is that once we are home and dry from our own Ramlila Maidans, how quickly we get back into our Hyde selves – each one for himself/herself. We sure are glad that Anna fasted for us. But we are even gladder that it is not us who are doing the fasting. Corruption we are going to fight, but in the meanwhile if there is a buck to be made, some fun to be had while making it – we will not let that opportunity pass us by. Even if it means bending a rule or two, or exchanging some moolah this way or that.
It is said that 30,000 people marched to the Freedom Park in Bangalore a few days ago – to show their solidarity with Anna. To show our corrupt politicians their rightful places. And to tell the world that we are not going to take it lying down. And now someone tells me that a group of people are going to meet again in Bangalore – not to stomp out corruption, but to stomp on the lowly tomatoes.  In the true spirit of 'we live but once' – and at a measly price of Rs 1100/- they are going to stomp on hundreds of kilos of tomatoes. After all, it is clean fun.
Paying thousands of rupees to stomp on tonnes of tomatoes – in a country which ranks 66 out of 88 countries on the Global Hunger Index (GHI), a country which is home to the world's largest hungry population- around 200 million who go to sleep hungry each day.  A country where dowries are asked for, and given – happily or under duress, everyday. A country where millions of its citizens are called lower castes, and treated as inferior beings. A country where women cannot walk confidently in public. A country where millions of people come out  day after day in support of a non-violent crusader. Surely, there is something wrong here. Or maybe, I don't get it.
Asma has done her Masters in Journalism and worked with several newspapers in Bangalore and Chennai. She is at present, a full-time mother, a part-time editor of her own newspaper –Positiv+ and a sometime media consultant with several organizations.